The Greatest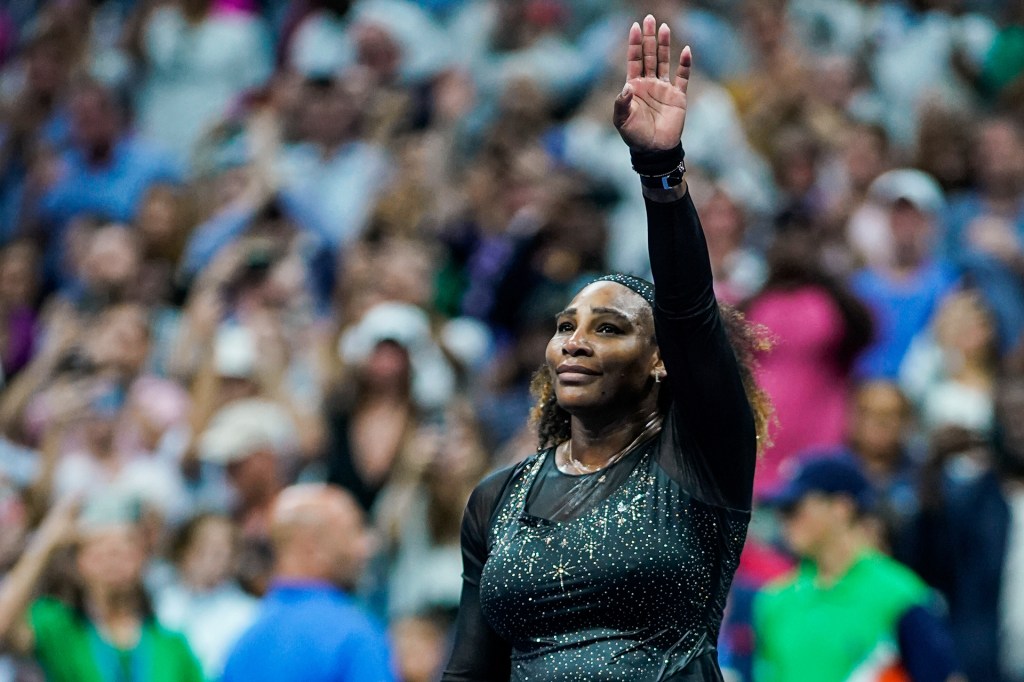 This month, Serena Williams played what might have been her final match, at the 2022 U.S. Open Tennis Championships, in New York City. After 27 years of playing the sport professionally, she has decided to step away. She leaves as one of the greatest athletes of all time.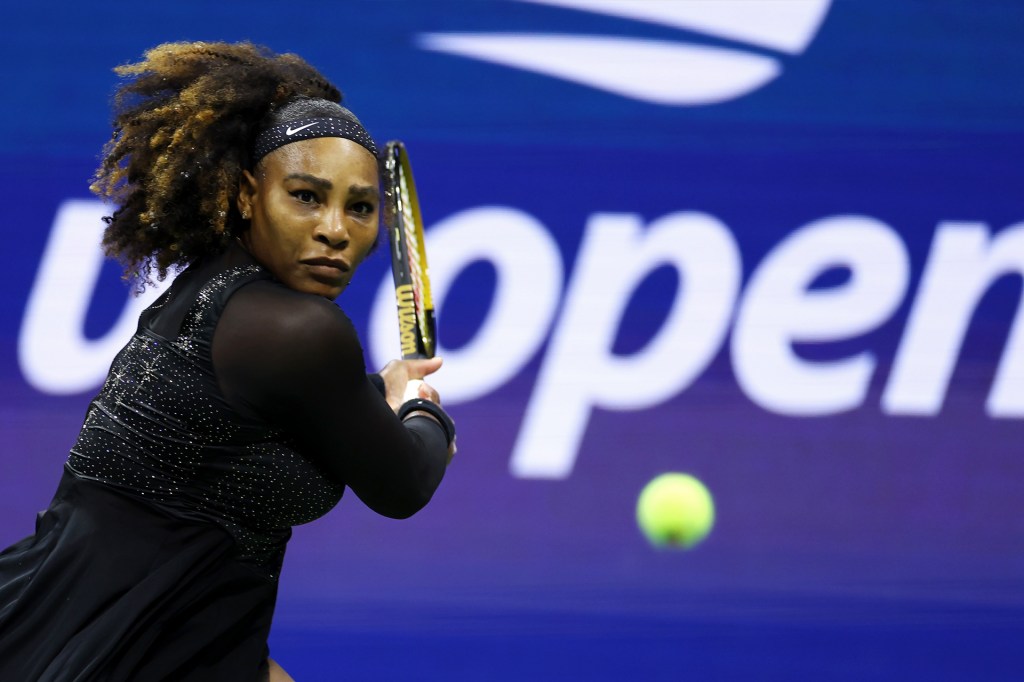 AL BELLO—GETTY IMAGES
Williams has been thinking a lot about why she's hanging up her racket. "Olympia doesn't like when I play tennis," she says. Olympia is her 5-year-old daughter. What Olympia would like is to be a big sister.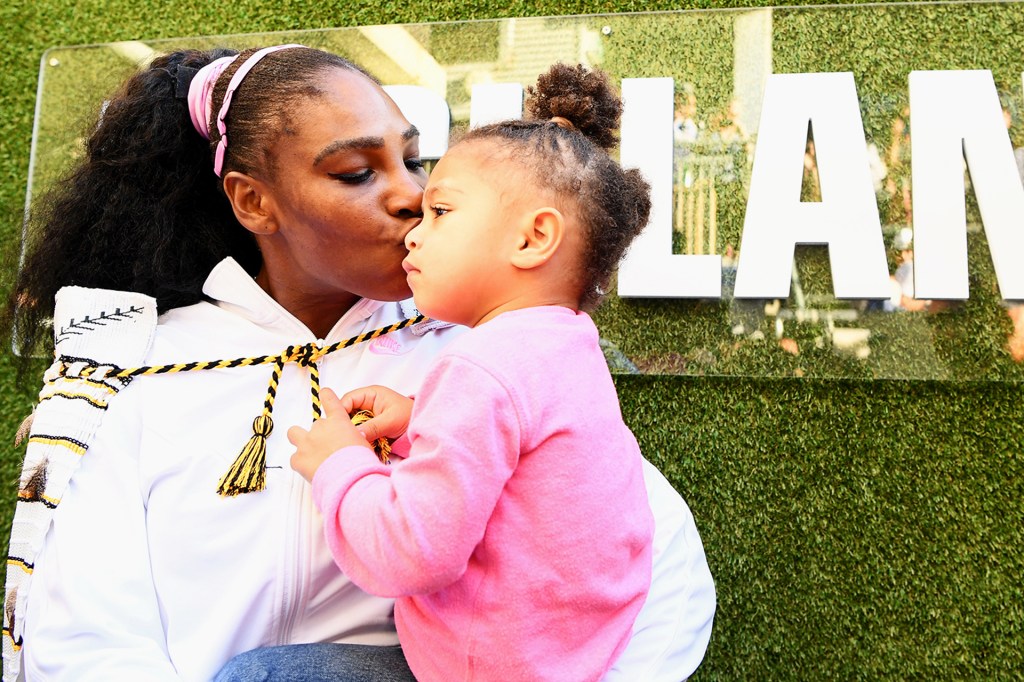 HANNAH PETERS—GETTY IMAGES
What comes next for Williams? She'll focus on her business ventures and on being a mom. "I'm ready," she told TIME, about moving on. And about parenthood: "I think I'm good at it. But I want to explore if I can be great at it."
Greatness is something Williams knows well. Before this year's event, no tennis player, male or female, had won more major championships in the Open Era than she had. (The Open Era is the period started in 1968. That's when Grand Slam tennis tournaments allowed professional players to compete with amateurs. So the matches were "open" to everyone.)
For all that Williams has accomplished on the court, it's what she has meant off the court that makes her one of the most important athletes of our time.
An Inspiration
Williams won her first major tournament when she was 17. At a time when tennis had few Black players, she and her older sister Venus became stars. (See "A Life in Tennis.") They helped change expectations about how female athletes were supposed to look and behave.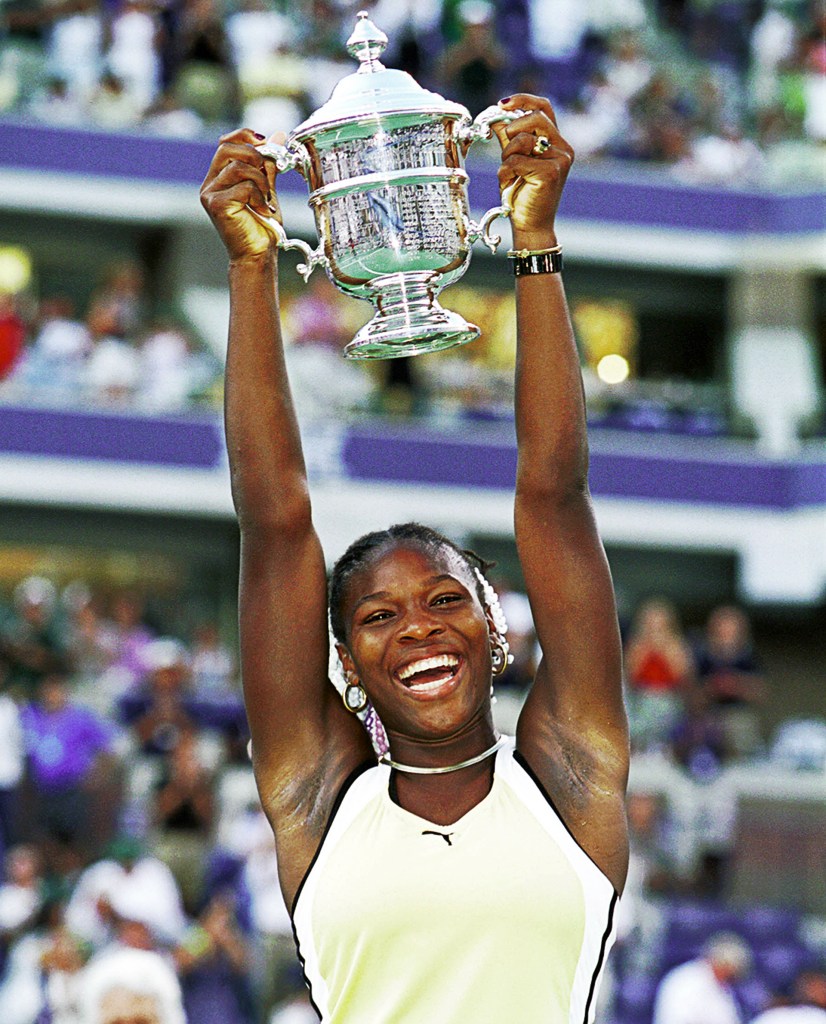 RON C. ANGLE—GETTY IMAGES
For tennis star Naomi Osaka, Williams is a role model. "I remember as a kid watching in awe, and I was so happy to be seeing a strong Black woman on my screen," Osaka says. "Her legacy definitely lives on through Coco [Gauff], Sloane [Stephens], Madison [Keys], and other women of color at the top of their game. . . . No one else has changed the sport as much as she did, and against all odds."
It isn't just women and girls who have looked up to the Williams sisters. "They were the two most inspiring sports figures for me," British race-car driver Lewis Hamilton says. "Especially growing up in my sport, where I'm the only person of color, seeing these two prominent prominent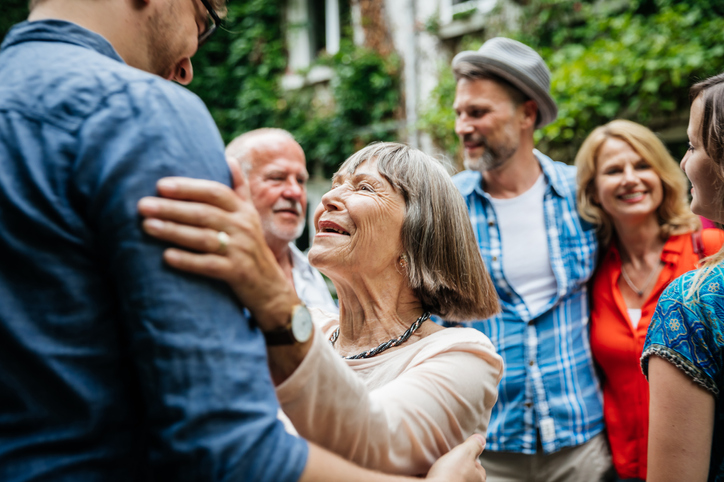 HINTERHAUS PRODUCTIONS/GETTY IMAGES well-known (adjective) My grandmother is a prominent leader in her community. figures . . . really gave me a lot of confidence that I can do something similar. It's not impossible."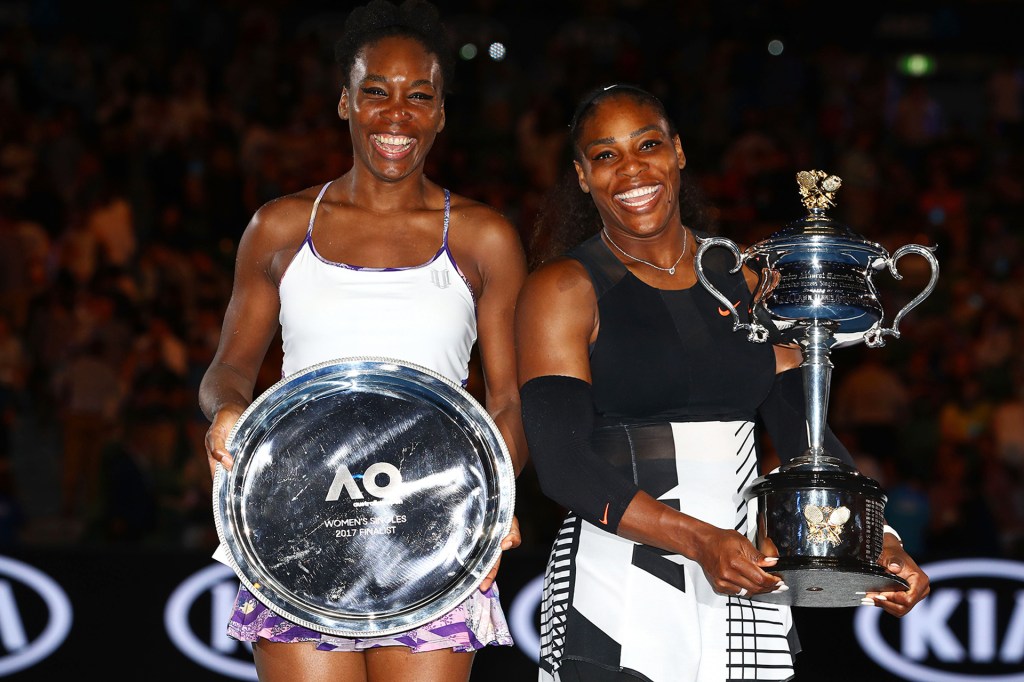 CLIVE BRUNSKILL—GETTY IMAGES
And what does Williams think her legacy is? "Confidence and self-belief," she says. "Always be authentically you. Own who you are."
Williams's Next Chapter
Walking away from the game you've spent your life mastering is complicated. "It's not that I've lost my passion for tennis," Williams says. It's that she's ready to focus on other important areas of her life.
As she looks forward to her next chapter, Williams has a message for her millions of fans. "Thank you so much," she says. "I am so overwhelmed. It's just been an incredible, incredible ride." She stops, nods, and brings her hands together. "And I love you."
A Life in Tennis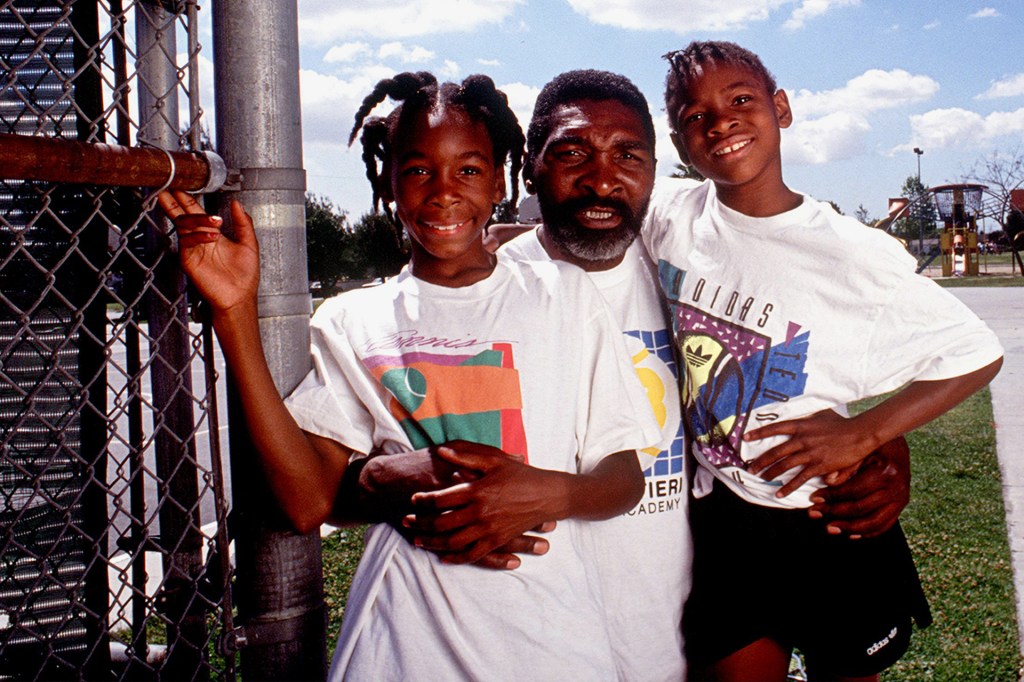 PAUL HARRIS—ONLINE USA/GETTY IMAGES
Serena Williams was born on September 26, 1981, in Saginaw, Michigan. She grew up in Compton, California. That's where she and her sister Venus (left) started playing tennis. Their dad, Richard (center), was their first coach.
In 1995, when Serena was 14, she played her first professional tennis match. She lost. But that didn't stop her. She went on to dominate dominate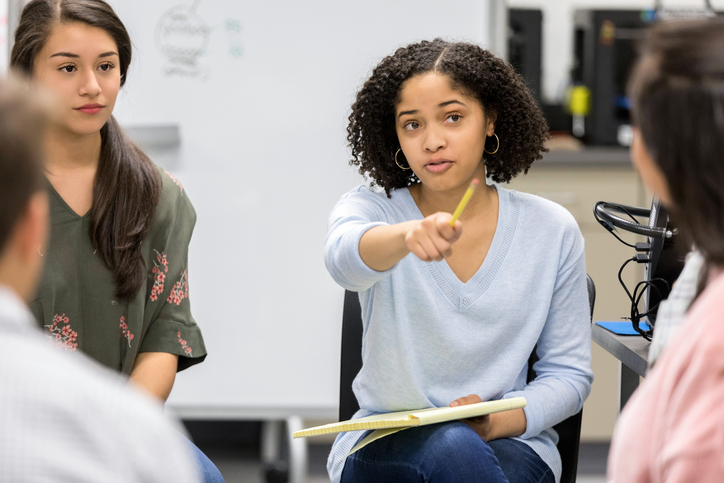 SDI PRODUCTIONS/GETTY IMAGES to rule over; to control (verb) Jill did her research and was able to dominate the debate. the sport. Today, people call Serena Williams the GOAT: the greatest of all time.