Trump's COVID-19 Treatment Continues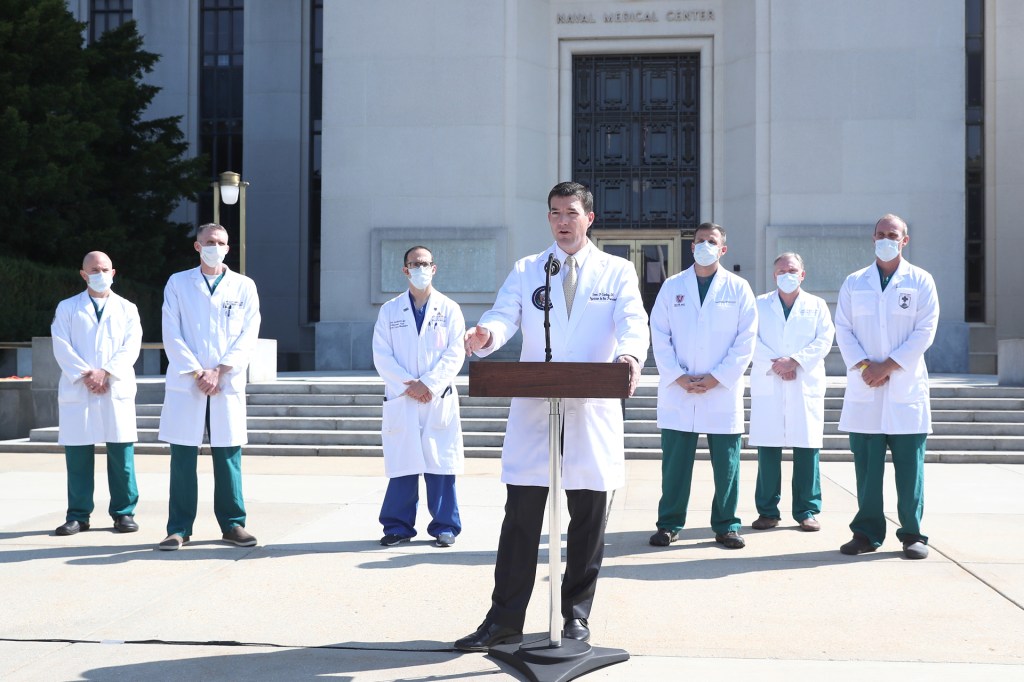 President Donald Trump spent the weekend being treated for COVID-19 at Walter Reed National Military Medical Center, in Bethesda, Maryland. He was admitted to the hospital on Friday. Earlier that day, he announced that he'd tested positive for the virus.
Sean Conley is the president's doctor. He leads the team responsible for his care at Walter Reed. Conley told reporters on Sunday that Trump's health "has continued to improve." He added that the president could be released from the hospital as early as Monday.
Conley says the president is being treated with a combination of drugs to fight the coronavirus infection and block the virus from making copies of itself. Another drug reduces inflammation, which can happen when the immune system fights an infection.
On Sunday evening, the president posted a one-minute video message on Twitter. "It's been a very interesting journey," he said from the hospital. "I learned a lot about COVID."
Also on Sunday, Trump left the hospital for a short time to drive past supporters who'd gathered outside. Wearing a mask, he waved from the backseat of a vehicle. Some medical experts questioned his decision to leave the hospital. They say it put the health and safety of the Secret Service agents who rode in the car with Trump at risk. COVID-19 is highly contagious. But a spokesperson for the president said the drive "was cleared by the medical team as safe to do."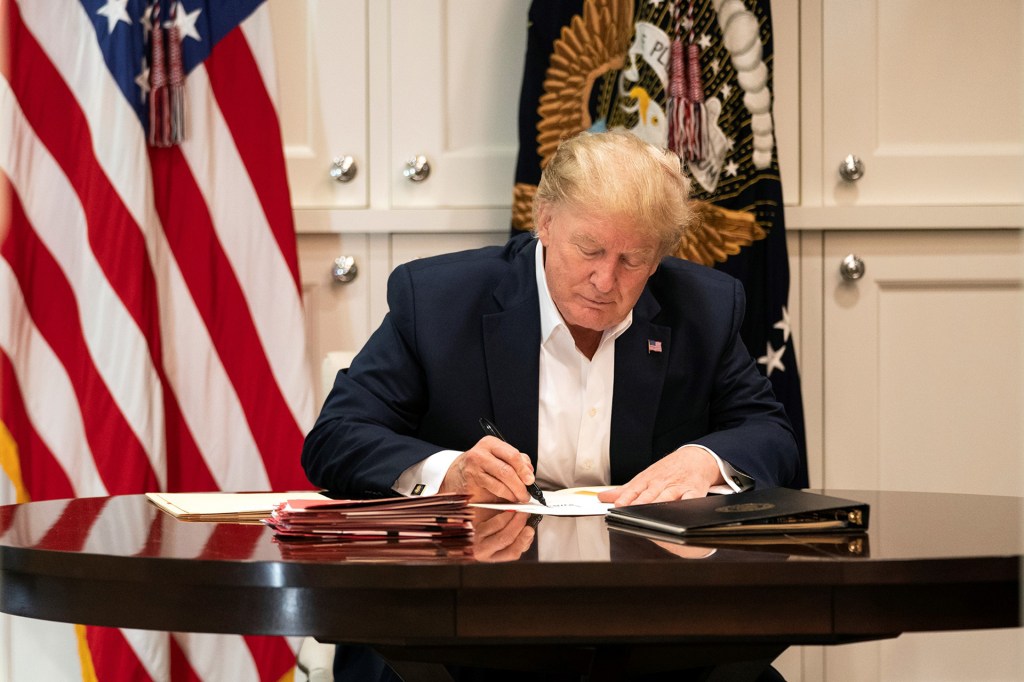 JOYCE N. BOGHOSIAN—THE WHITE HOUSE/GETTY IMAGES
It's unclear where Trump caught the virus. Many people are looking at an event at the White House on September 26. That was the day Trump introduced his new Supreme Court nominee, Amy Coney Barrett. About 150 people gathered in the Rose Garden, shaking hands and hugging. Most did not wear masks. Trump also traveled last week for campaign events.
So far, 11 people close to the president have announced that they've tested positive for COVID-19. They include First Lady Melania Trump; staff members Hope Hicks, Nicholas Luna, and Bill Stepien; White House press secretary Kayleigh McEnany; the president's former counselor Kellyanne Conway; United States senators Mike Lee, Thom Tillis, and Ron Johnson; Republican National Committee chairwoman Ronna McDaniel; and former New Jersey governor Chris Christie.
Every day, some 43,000 new COVID-19 cases are reported in the U.S. Infections in the U.S. now stand at nearly 7.5 million since the pandemic began.