TFK Explains: Trump's Legal Troubles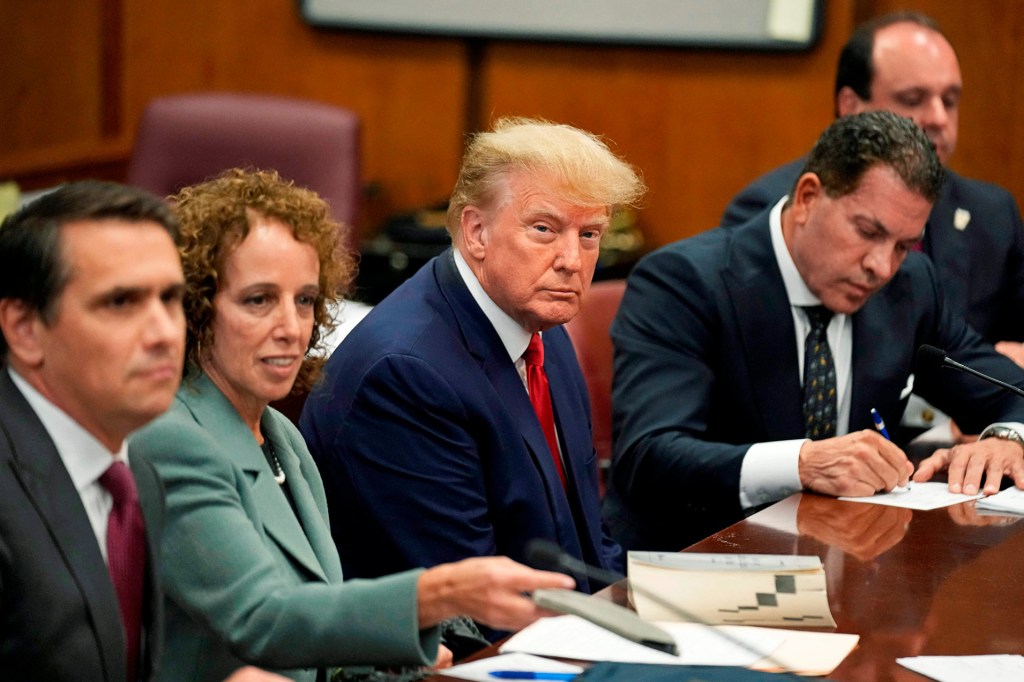 On April 4, Donald Trump was indicted by a grand jury in New York. He is the first current or former United States president to be charged with criminal activity. Here are the details.
What is an indictment?
An indictment is when someone is formally charged with committing a crime. In this case, the charges were brought by Manhattan district attorney Alvin Bragg, in New York. A grand jury of 23 people decided there's enough evidence against Trump to charge him with crimes.
What are the charges?
Trump has been charged with 34 felonies, or serious crimes. New York prosecutors say Trump and his company created false business records. This was done, they say, to commit a bigger crime: to influence the 2016 presidential election. Prosecutors say Trump falsified records to hide payments made to someone who said she had negative information about him. They say he wanted to keep this information secret, to improve his chances of winning the election. "We cannot and will not normalize serious criminal conduct," Bragg says.
How has Trump responded?
Trump appeared in court before Judge Juan Merchan, in New York City, to hear the charges against him. He pleaded not guilty to all of them. Then he was allowed to return to his home in Florida. A trial will take place later. At that time, a jury will decide whether Trump is guilty of the charges.
When will the trial happen?
Bragg's office has asked Judge Merchan to schedule the trial for January 2024. Trump's lawyers are asking for the spring of that year. Legal experts expect the trial will last well into 2024. That would be the presidential campaign season. Trump has announced he'll run for a second term as president.
Can Trump run for president even though he has been charged with crimes?
Yes. There are no laws that prohibit someone charged with a crime from running for president, even if that person is found guilty and sentenced to prison.
Is Trump facing other legal troubles?
Yes. For example, prosecutors in Georgia are investigating whether Trump illegally interfered in the state's 2020 presidential election. Federal investigations include Trump's handling of classified documents, and his actions leading up to the storming of the U.S. Capitol, on January 6, 2021.
Stop and Think! Why is this article organized in a question-and-answer format? Do you find this format helpful? Why or why not?