Waiting to Launch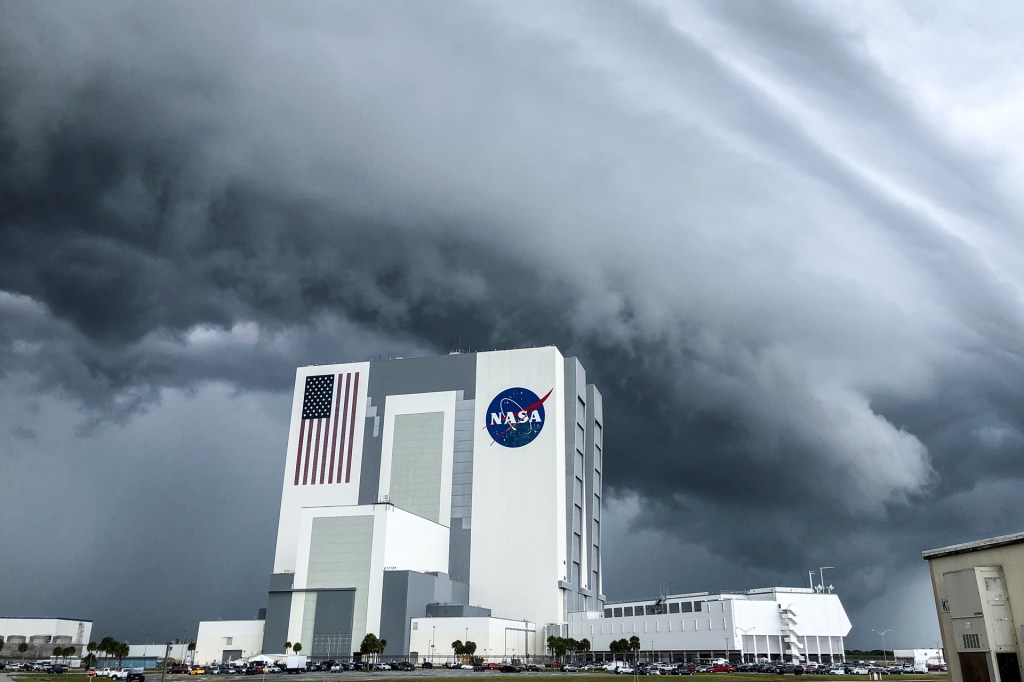 It was to be the first rocket launch to put NASA astronauts into orbit from American soil in nearly a decade. But on May 27, with about 17 minutes left on the countdown clock, the launch was called off. Dark clouds hovered over Cape Canaveral, Florida. There was a possibility of lightning.
Veteran astronauts Bob Behnken and Doug Hurley were aboard the SpaceX Crew Dragon capsule. It sat atop the Falcon 9 rocket. The astronauts were on their way to the International Space Station (ISS).
The rocket was set to launch from the same pad used for the Apollo moon missions of the 1960s and 1970s. Earlier in the day, NASA administrator Jim Bridenstine spoke. He said that with this launch, "everybody can look up and say, 'Look, the future is so much brighter than the present.'" He hoped it would be an "inspiration to the world."
Astronauts have not taken off from the United States since 2011. That was the year the space shuttle was retired. Since then, NASA has depended on Russian spaceships to take astronauts to the ISS. They were launched from Kazakhstan, in Asia.
The new flight was also to be the first such launch by a private company, SpaceX. NASA hired the company in 2014. It's run by billionaire Elon Musk. Eventually, SpaceX could sell spaceflights to other companies or countries. That could lead to new kinds of tourism and research.
SpaceX's Crew Dragon capsule is bigger than those of the past. It can carry seven astronauts. It also includes touch-screen controls. The old Apollo ships used buttons and knobs. "We want it to be as safe and reliable as you'd expect from the most advanced spacecraft in the world," Benji Reed says. He's a mission director for SpaceX. But "we also want it to look amazing and beautiful," he says.
Bridenstine later explained why the flight was called off. He said a liftoff could "actually trigger lightning." This could happen because of electricity in the atmosphere. "If we are not ready to go, we simply do not go," he said.
The launch has been rescheduled for May 30.