What's She Building in There?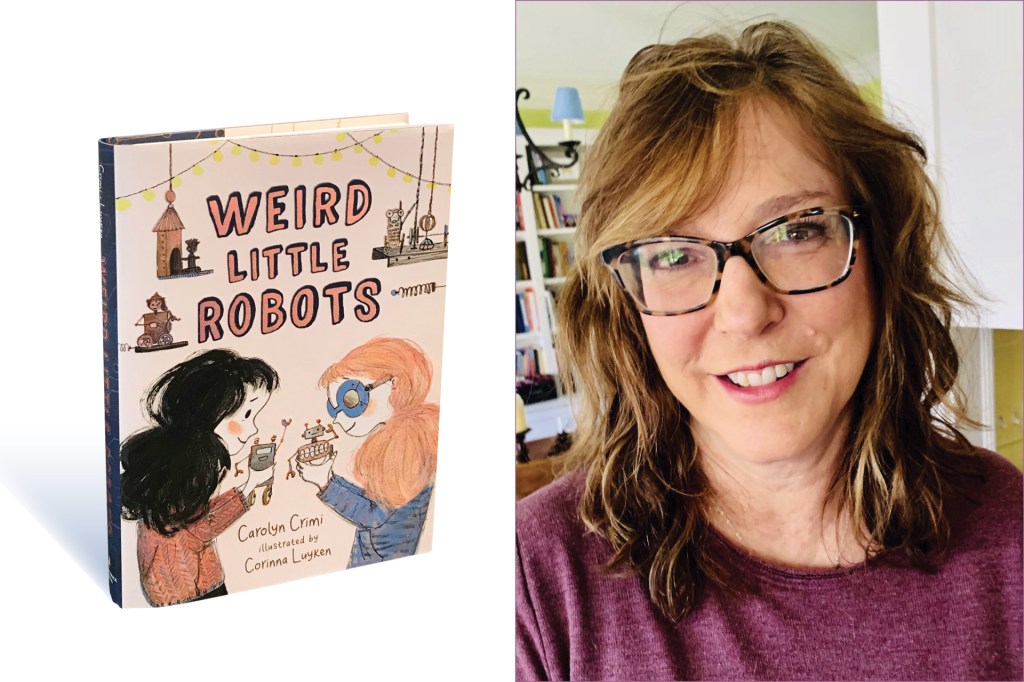 Penny Rose is new in town. She has no friends, and spends most of her time in a shed in the backyard. There, she plays around with tools and junk parts to create her own robots.
One day, she stumbles into her neighbor Lark's yard. The trees are filled with elaborate birdhouses. Weird Little Robots author Carolyn Crimi writes, "From the moment she saw those birdhouses, she knew, she just knew, that Lark was just like her: she couldn't resist making something from nothing, either." Soon, Penny Rose and Lark are best friends.
Penny Rose loves science. But Crimi says people with other interests can get satisfaction from tinkering, too. "I want all kids to have fun and create things," she told TFK.