Back to the Races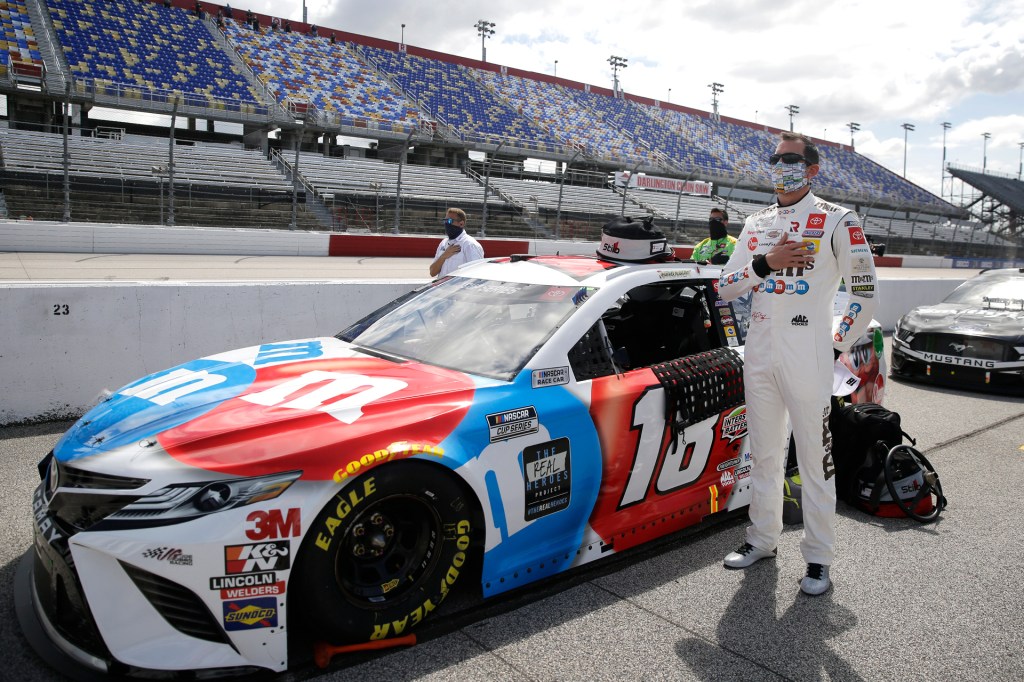 The engines were the only sound at the Darlington Raceway, in South Carolina, when NASCAR returned on Sunday. No fans were in the stadium to cheer for the 40 drivers and their crews. The event was called the Real Heroes 400. It was the first of 20 races between now and June 21. It was dedicated to healthcare workers fighting COVID-19. The name of the driver was replaced with that of a healthcare worker on the side of each car.
Kevin Harvick drove the winning car. "All of you frontline workers are the reason that we're here today and our country is actually still running," he told NBC Sports.
Safety First
Many safety measures were in place to protect drivers and crews. Only about 900 essential people were allowed inside the raceway. It can hold about 47,000 people. Each vehicle only had 16 employees assigned to it. Typically, a car would have more than 20.
Drivers were isolated until they arrived at their car. They were also given a health check four hours before the race, in case a backup driver was needed. And everyone was required to wear a face covering and have his or her temperature checked before entering the track.
"We didn't have to tell anyone or remind anyone to wear a mask," Steve O'Donnell told ESPN. He's the executive vice president of NASCAR.
NASCAR's health plan was approved by officials in North and South Carolina. Races are scheduled to take place in both states.
"I feel 100% comfortable with how things went today and that everybody is safe and everybody is able to go about their business and do their jobs and not have to worry about it," said race-car driver Martin Truex Jr. to NBC Sports. "I have to commend NASCAR and everybody involved for what they did."
"I want to thank everybody from NASCAR and all the teams for letting us do what we do," Harvick said. "I didn't think it was going to be that much different, [but] then we won the race and it's dead silent out here. We miss the fans."