A Gallery of Their Own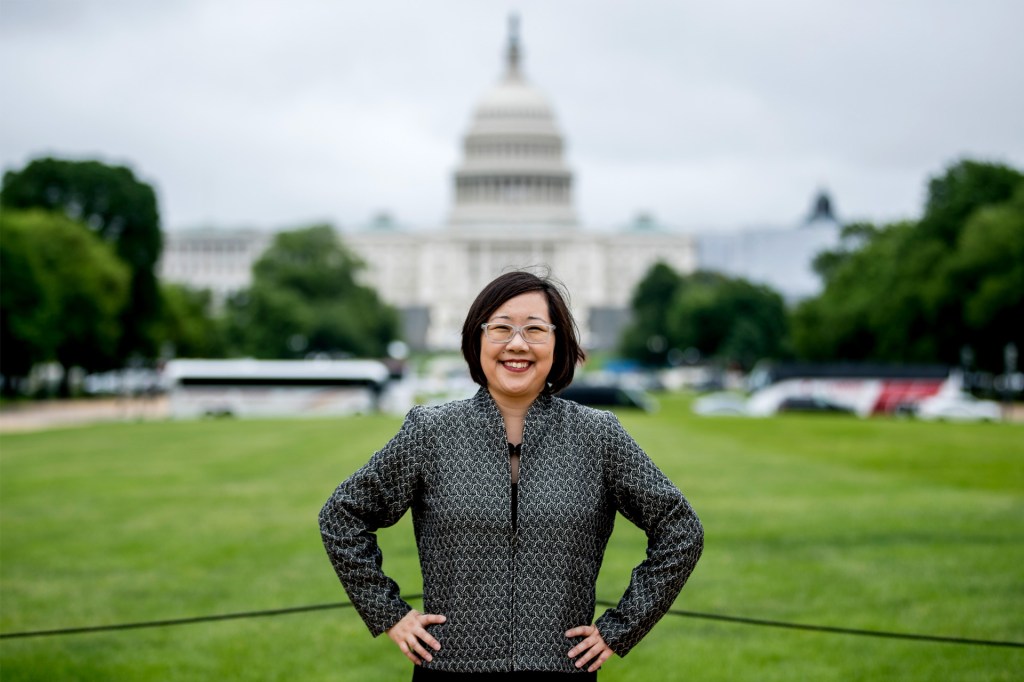 The museums of the Smithsonian Institution, in Washington, D.C., house the treasures of America's past. They also tell the stories of the many people who call the United States home. The millions who visit the capital each year can tour the National Museum of the American Indian. They can visit the brand-new museum celebrating African-American history. But there is no museum representing Asian Americans.
A group of museum directors is trying to change that. On May 18, the Smithsonian Asian Pacific American Center launched a drive to raise $25 million. The museum hopes to establish permanent gallery space on the National Mall, in Washington, D.C.
"The ability to have that visibility and recognition is so important," says Lisa Sasaki. She's the center's director. "There has never been a dedicated space where the public could consistently visit and find out about the history and culture of Asian Americans."
The launch took place in Los Angeles, California. It had star power. Asian-American actors and musicians were in attendance, including Harry Shum Jr., of the hit film Crazy Rich Asians. California congresswomen Judy Chu and Doris Matsui were there as well. They serve in the U.S. House of Representatives.
The U.S. is home to some 20 million Asian Americans. They make up about 6% of the population. They are the nation's fastest-growing minority. Asian Americans come from more than 20 countries. The largest populations are from China, India, the Philippines, Vietnam, Korea, and Japan.
"Museums preserve what's important to society," says Laura Lott. She's president and CEO of the American Alliance of Museums. "They tell our stories, give historical context to contemporary issues, and help us imagine a better future."