This Week in TFK History: Elections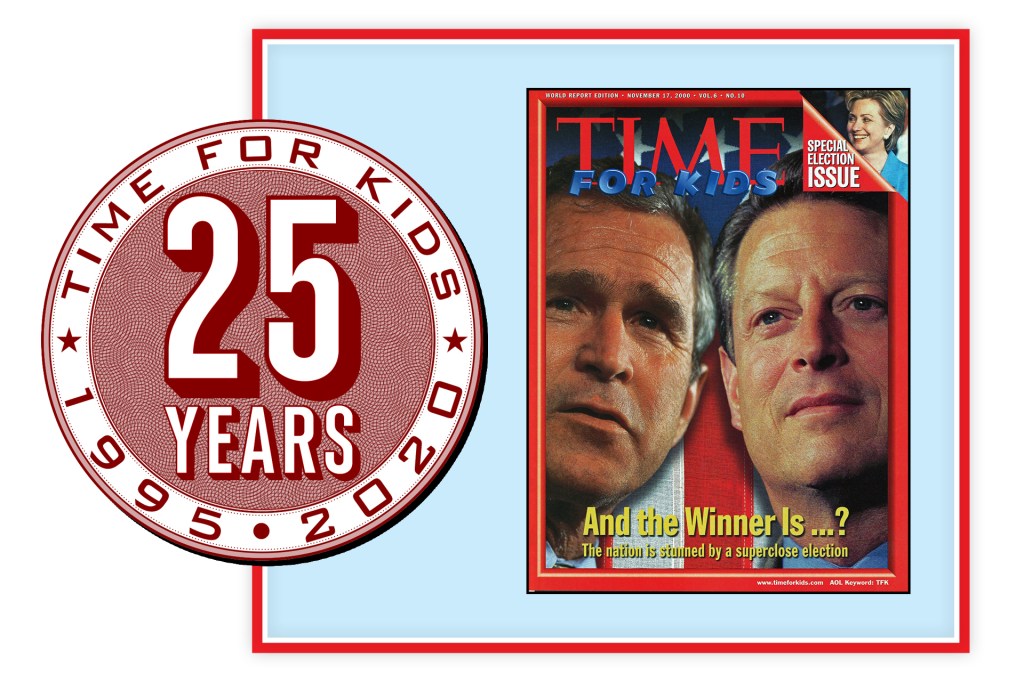 Time flies! The first issue of TIME for Kids was published in September 1995. That means TFK is turning 25. To honor our 25th anniversary, we're pulling TFK stories from the archives and highlighting them in this space. Each archival issue relates to something in the news today. We hope these stories provide background for the things you'll read about.

This week, we're bringing you TIME for Kids' Election 2020, which looks ahead to Election Day, November 3. Americans will cast their votes for the candidate they think should serve as president of the United States for the next four years.
TFK has covered every presidential election since our founding, 25 years ago. That includes a historic one that took place on November 7, 2000. The two main candidates were Republican George W. Bush and Democrat Al Gore. But by the November 17, 2000, issue, pictured here, TFK was still unable to report on a clear winner. Election results were too close to call. Votes were recounted. Eventually, the U.S. Supreme Court weighed in, deciding the election in Bush's favor. He went on to become the 43rd U.S. president.