Warriors Win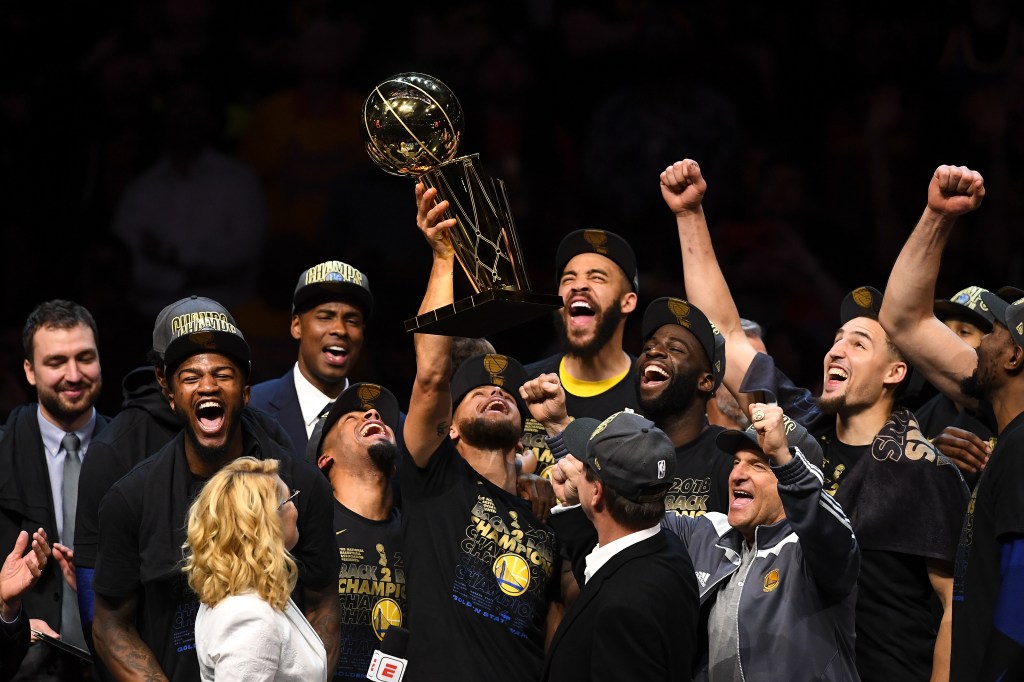 On June 8, the Golden State Warriors won their second straight NBA championship. They defeated the Cleveland Cavaliers 108–85, completing a four-game sweep of the series. The win gave Golden State its third title in four years. It was also the team's second NBA finals win on the Cavaliers' home court, at Quicken Loans Arena, in Cleveland, Ohio.
Sharpshooting Warriors point guard Stephen Curry scored 37 points in the Game 4 clincher. Forward Kevin Durant put up 20 points. He added 12 rebounds and 10 assists for a triple-double. Durant was an even greater scoring force in Game 3. He dominated with 43 points, including a 33-foot three-pointer in the game's final minute. On Friday, he was named the NBA Finals Most Valuable Player.
"It's just about the journey, all season," Durant said. "Getting up every day, going to work with these guys. . . . It helps you become a better basketball player and a better man."
In Oakland, California, fans are gearing up to celebrate the Warriors' big win. Preparations are under way for Tuesday's victory parade. It starts at 11 a.m. PT.
For the Cavaliers, the future is uncertain. Their star, LeBron James, is not expected to renew his $35.6 million contract with the team. This would make him an unrestricted free agent. He could sign with any NBA team.
One thing is certain. James intends to reclaim the NBA title. "I still want to be in championship mode," he said after Friday's defeat. "I think I've shown this year why I will still continue to be in championship mode."