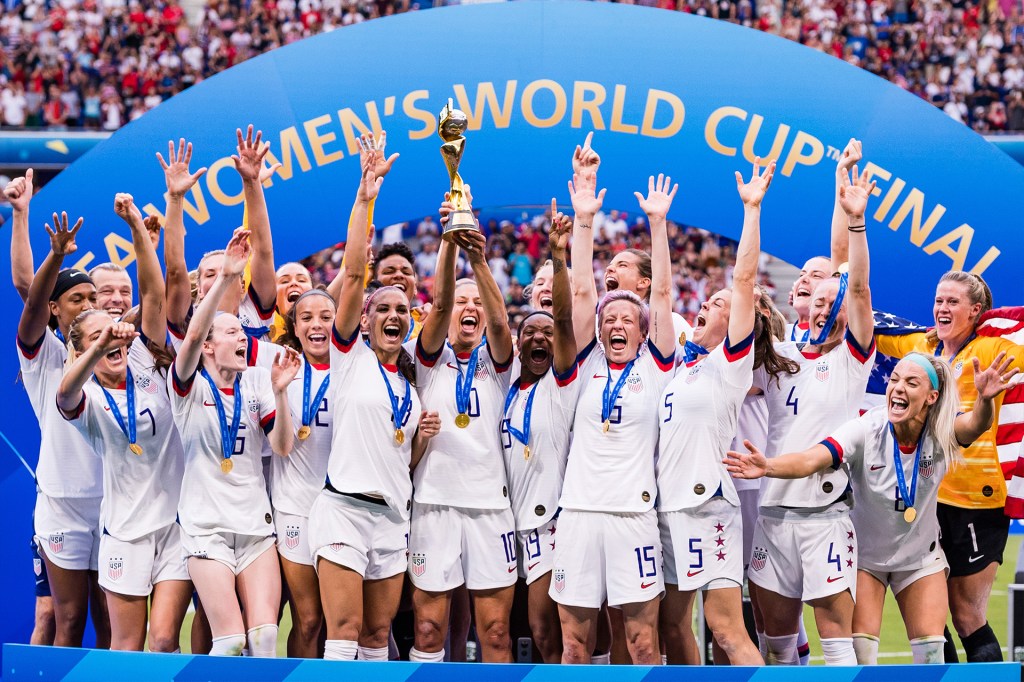 Victory! Team U.S.A. won the 2019 Women's World Cup in France on Sunday. They beat the Netherlands 2–0.
The U.S. also won the last Women's World Cup, in 2015. This year's victory is the fourth for the U.S. in the soccer tournament. That's more wins than any other team since the Women's World Cup began, in 1991.
Megan Rapinoe scored the first of the team's two points with a tie-breaking penalty kick. Rapinoe is the team captain. She also earned the Golden Boot, which is awarded to the tournament's top scorer, and the Golden Ball, as top player.
After the final whistle, many fans began chanting "Equal pay!" The U.S. women's soccer team sued the U.S. Soccer Federation in March. The players are paid less than the men's national team despite having more victories. The women's team also gets less award money for winning tournaments. At last year's World Cup, played by men, the team prize was $400 million. The prize for the 2019 Women's World Cup was $30 million.
"I feel like this team is in the midst of changing the world around us as we live, and it's just an incredible feeling," Rapinoe said after the match.
Next, the team heads to New York City. They will be celebrated with a ticker-tape parade on Wednesday morning.