A Butterfly's Life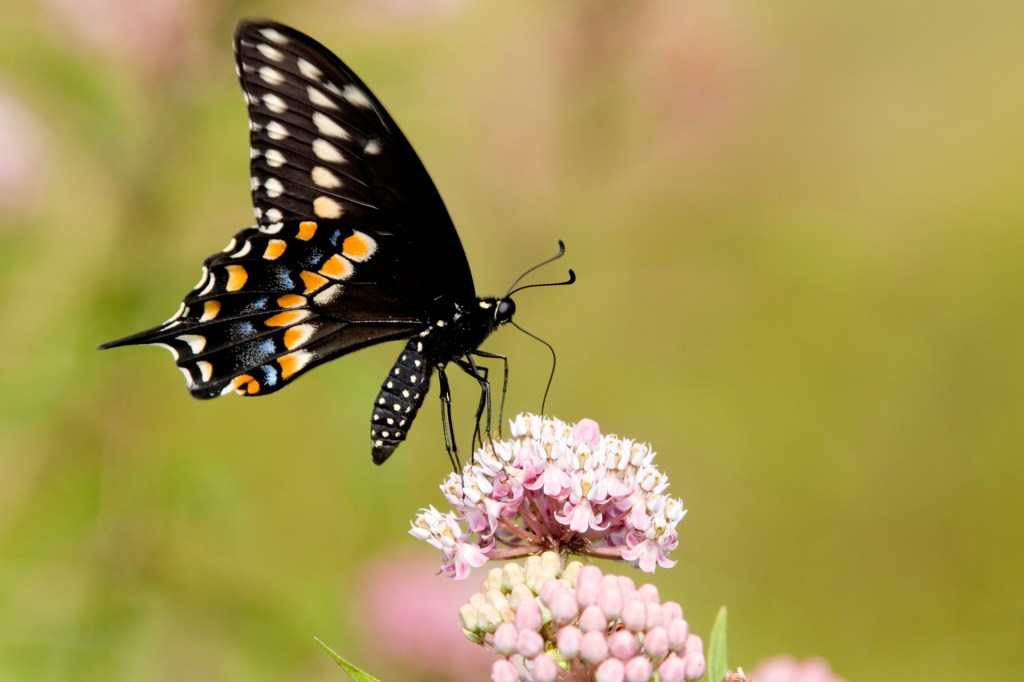 A butterfly passes through four stages of life. At each stage, it looks different.
DANITA DELIMONT—GETY IMAGES
1. Egg
A female butterfly lays an egg on a leaf. The egg is small and round. A special glue sticks it to the leaf. After about five days, the egg hatches.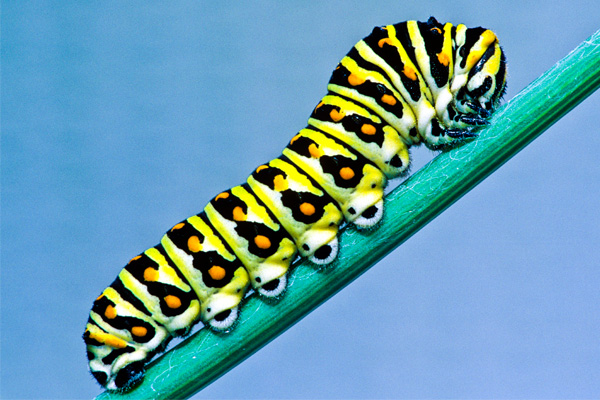 BARRETT & MACKAY/GETTY IMAGES
2. Larva
Out of the egg comes a caterpillar, or larva. The caterpillar eats leaves and grows bigger. It eats a lot! It sheds its skin four or five times as it grows.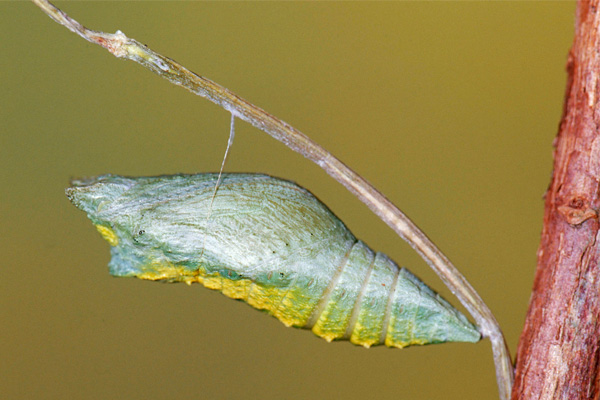 MILLARD H. SHARP—GETTY IMAGES
3. Pupa
Weeks pass. The caterpillar turns into a pupa. A hard shell called a cocoon forms. Inside, the pupa grows wings and other parts.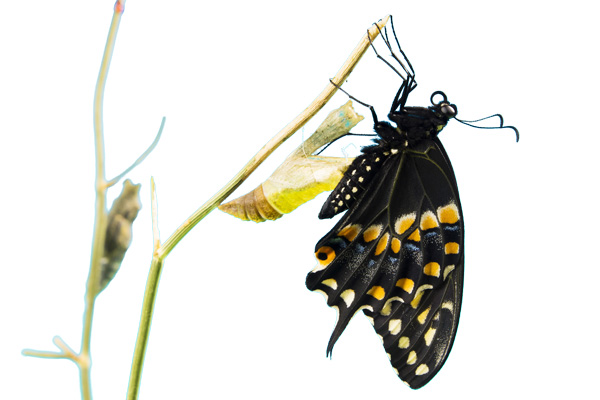 GETTY IMAGES
4. Adult
The adult butterfly breaks out of the cocoon. It looks for food. It will begin to look for a mate. Soon, the female will lay eggs.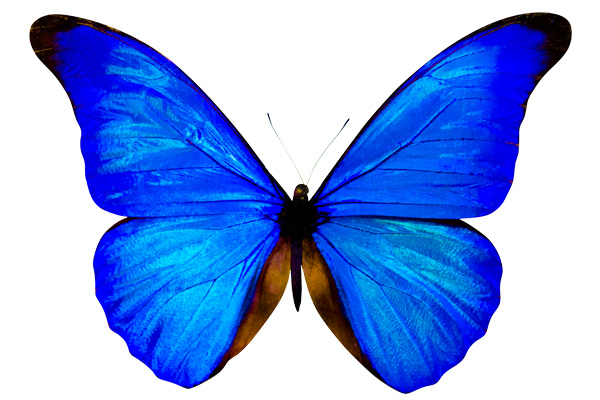 GETTY IMAGES
Science Scoop
There are more than 20,000 kinds of butterflies. They come in many colors and sizes. This butterfly is a blue morpho. It lives in the rain forest.
Think!
What insects do you see near your home?
What Is the Difference?
Compare a butterfly to a moth. Answer each question below.
Butterfly
A butterfly has bright colors. It has a long, thin body. It has thin antennas. A butterfly flies in the daytime.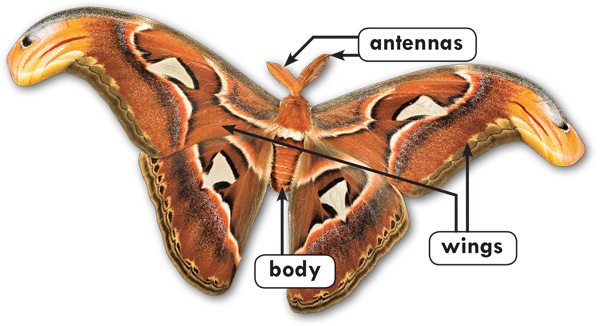 INGO ARNDT­—MINDEN PICTURES
Moth
A moth has dull colors. It has a wide, furry body. It has feathery antennas. It flies at night.
1. Which has thin antennas?
2. Which has a wide body?
3. Which has bright colors?
4. Which flies at night?