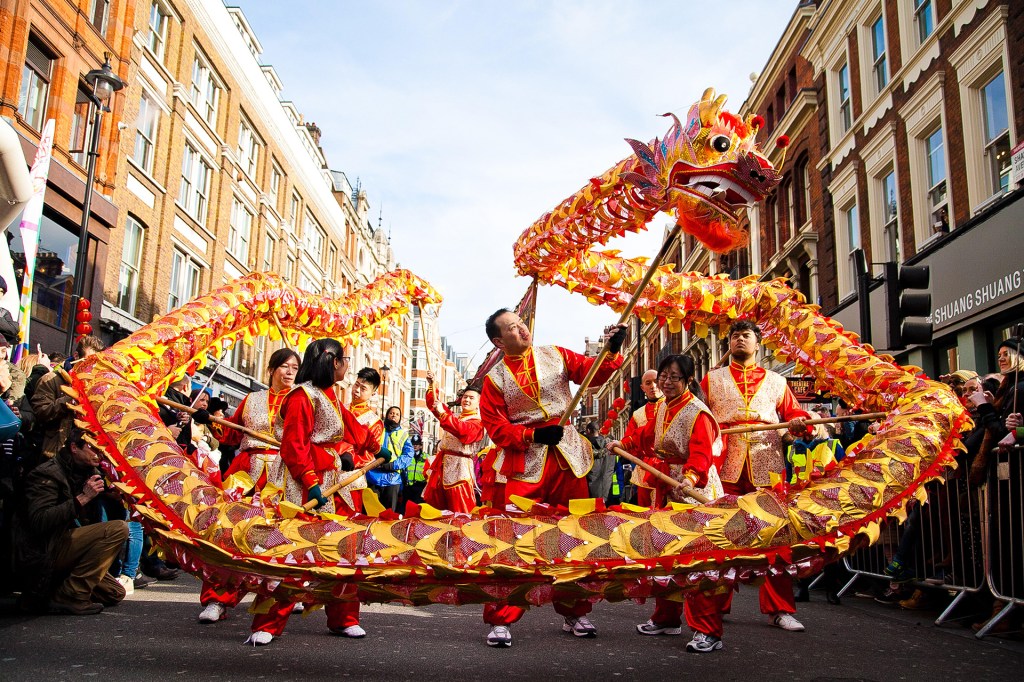 Chinese New Year begins on January 28, 2017. It is celebrated by people all over the world. This is the Year of the Rooster. People born this year are said to be very hardworking.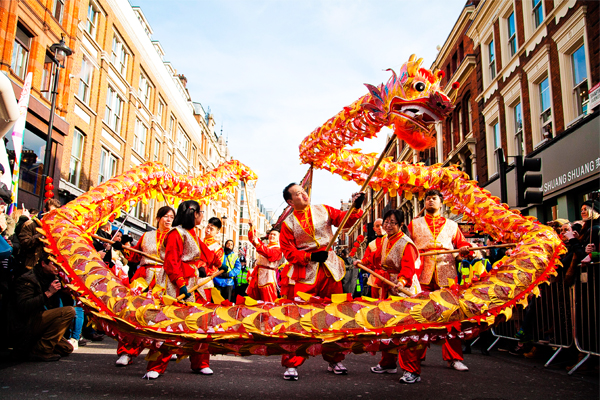 DINENDRA HARIA—ALAMY
People watch parades.
This parade has a dragon puppet. Dragons stand for strength.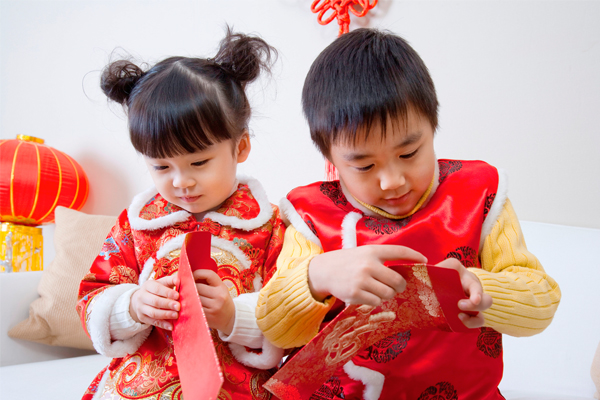 BEST VIEW STOCK/ALAMY
People give gifts.
Friends and family members give each other red envelopes with money inside for good luck!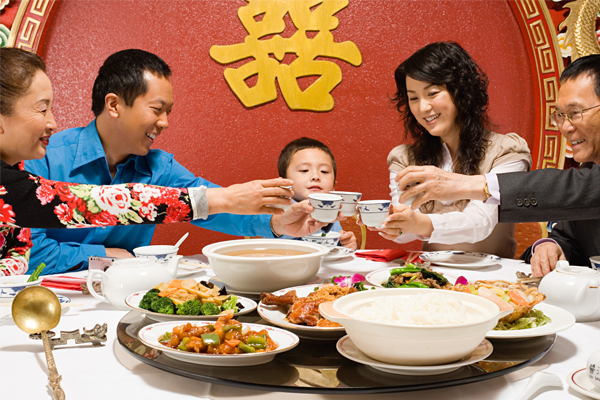 GETTY IMAGES
People eat special foods.
Fish, dumplings, and noodles are eaten during Chinese New Year. Families have big feasts
feast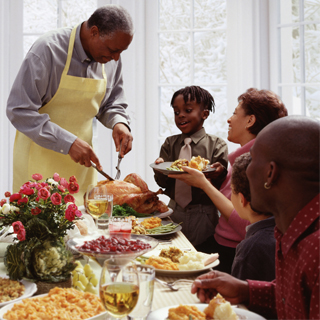 LARRY WILLIAMS—GETTY IMAGES a special meal with large amounts of food ( ) Tim's family has a feast at Thanksgiving. .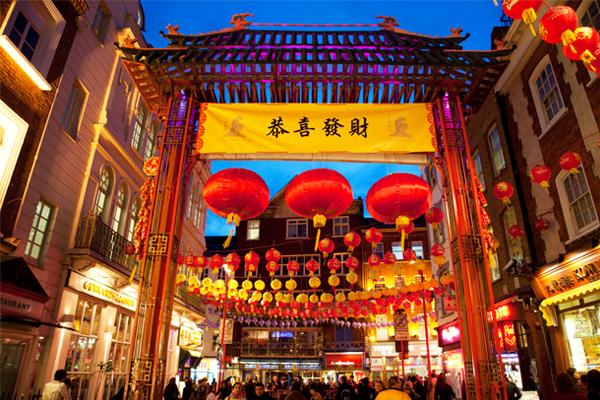 PICTURES LTD./CORBIS/GETTY IMAGES
People decorate their homes.
These are red-and-gold lanterns. They light up homes and streets.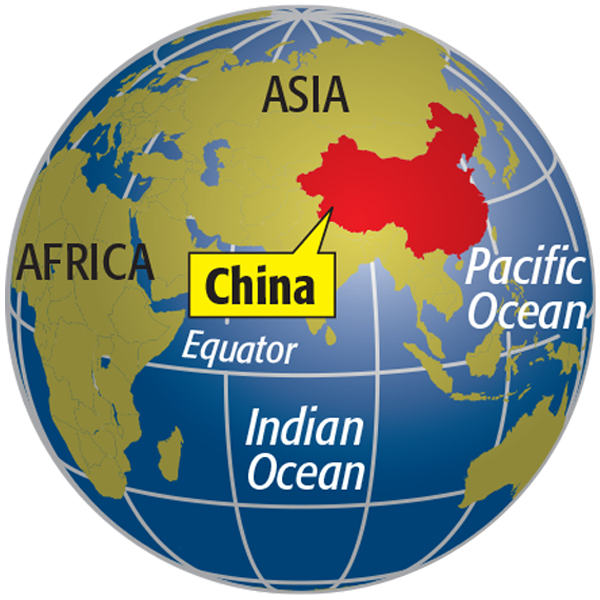 Where in the World?
China is one of the largest countries in the world. It has villages, cities, deserts, rivers, lakes, and mountains. About 1.4 billion people live there.
Think!
What is your favorite holiday? How do you celebrate it?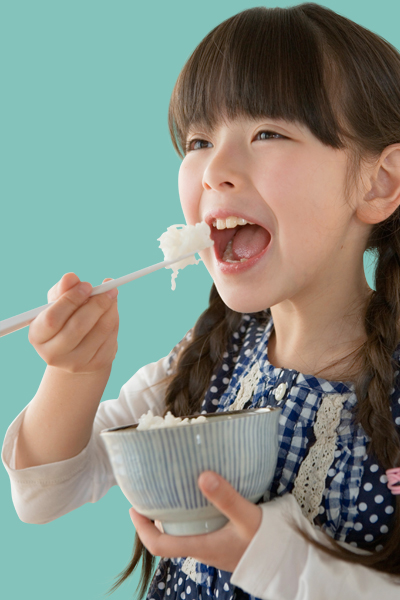 GETTY IMAGES
How to Use Chopsticks
Chopsticks were invented in China. They are used for eating and cooking. Read about how to use them. Then answer the questions.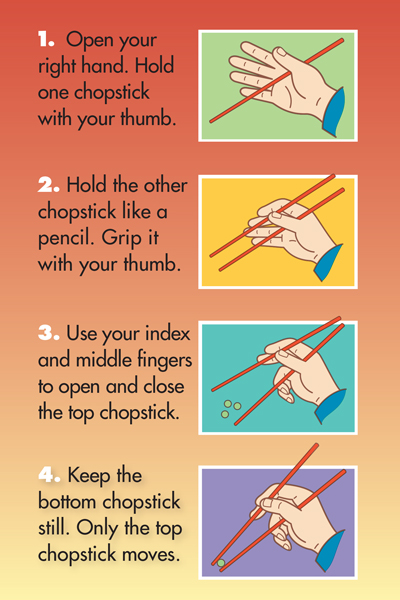 ILLUSTRATIONS BY RITA LASCARO FOR TIME FOR KIDS
1. Where were chopsticks invented?
2. What is one thing chopsticks are used for?
3. Which finger do you use to grip the top chopstick?
4. True or false: You move both the top and bottom chopsticks.