Meet Gustavo Dudamel. He loves music. He is the leader of an orchestra. Learn about his work.
Follow My Lead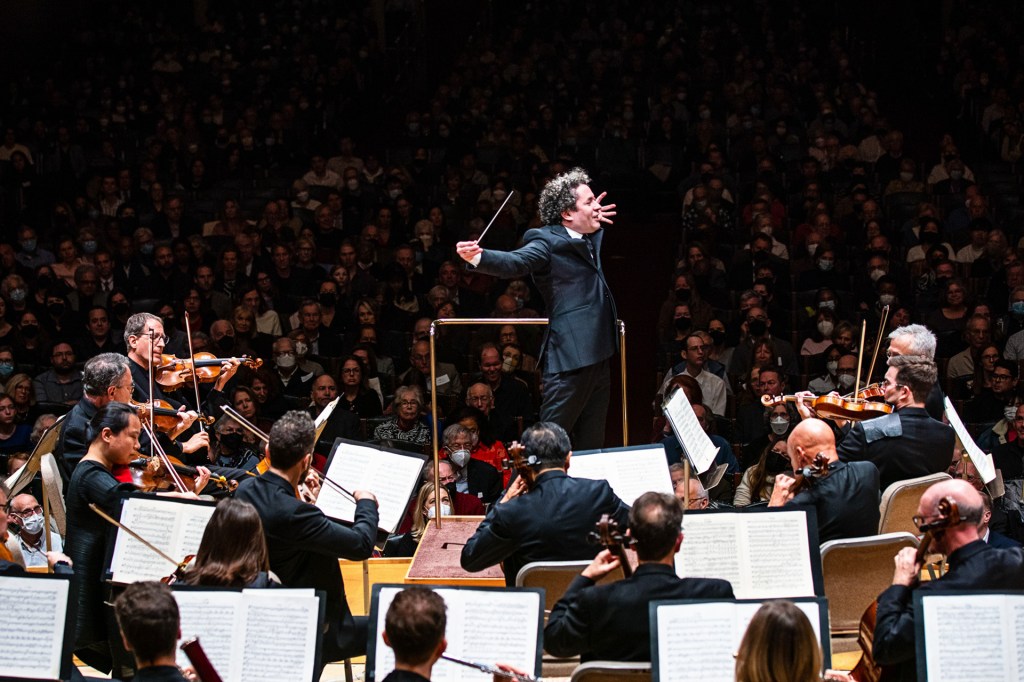 ROBERT TORRES
Gustavo Dudamel is a conductor. That is a person who leads an orchestra.
Friendly Faces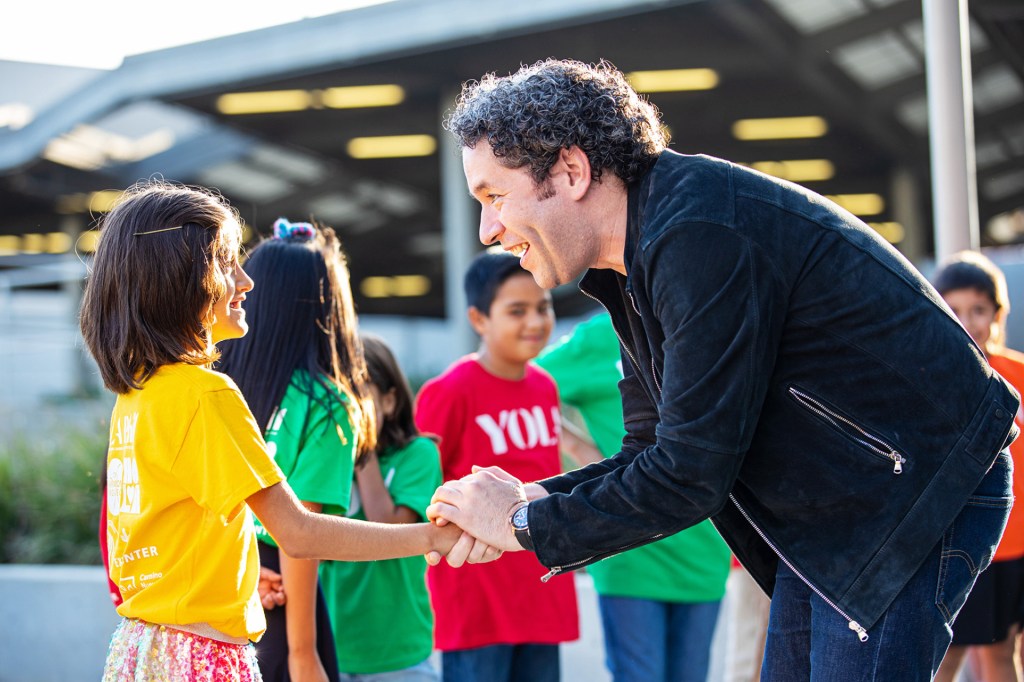 PAUL CRESSEY
Dudamel is also a teacher. He works with kids. They are part of Youth Orchestra Los Angeles. It is also called YOLA.
Making Music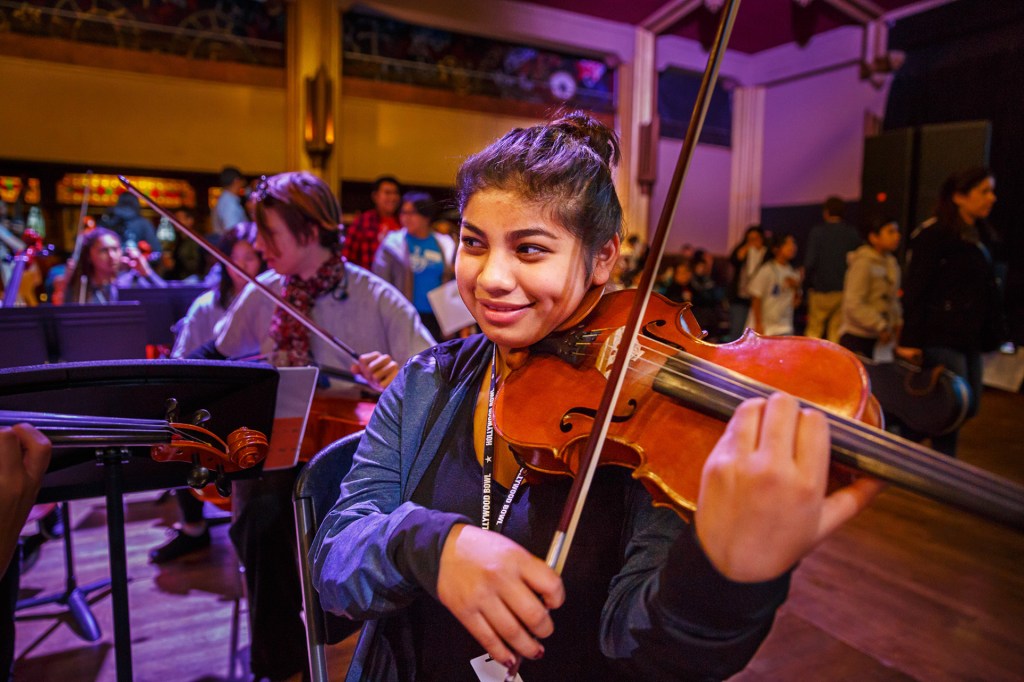 SAM COMEN
Some of the kids in YOLA play violins and violas. What is your favorite instrument?
Onstage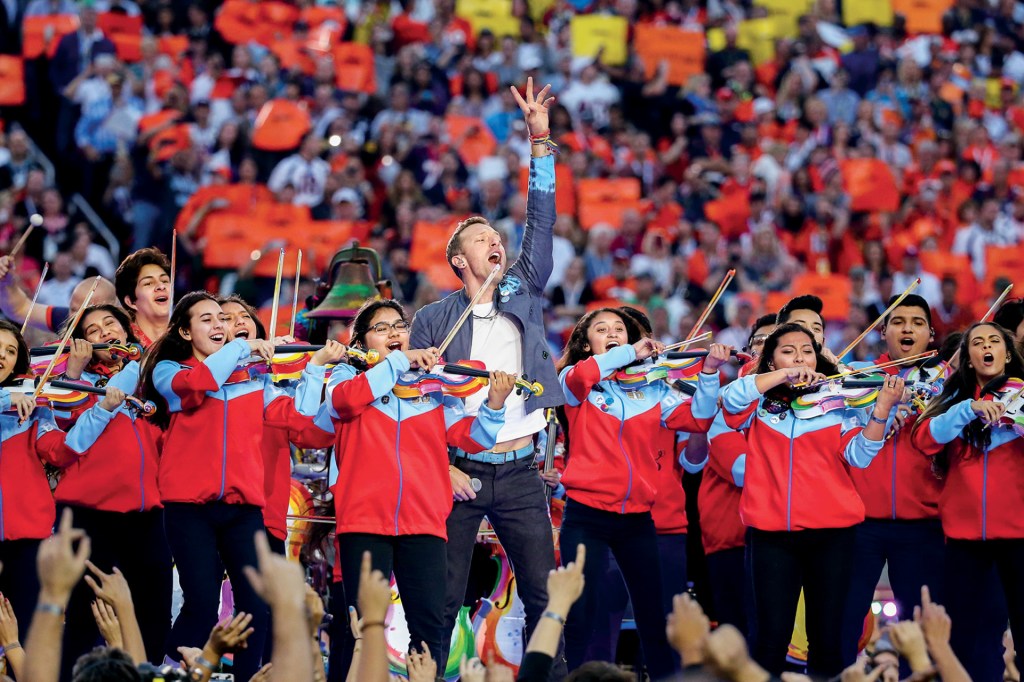 ANTHONY BEHAR
Being in YOLA is hard work. The kids have to practice. YOLA is also fun. The kids give concerts. In this picture, they are at the Super Bowl. They are performing with a band called Coldplay.
Where in the World?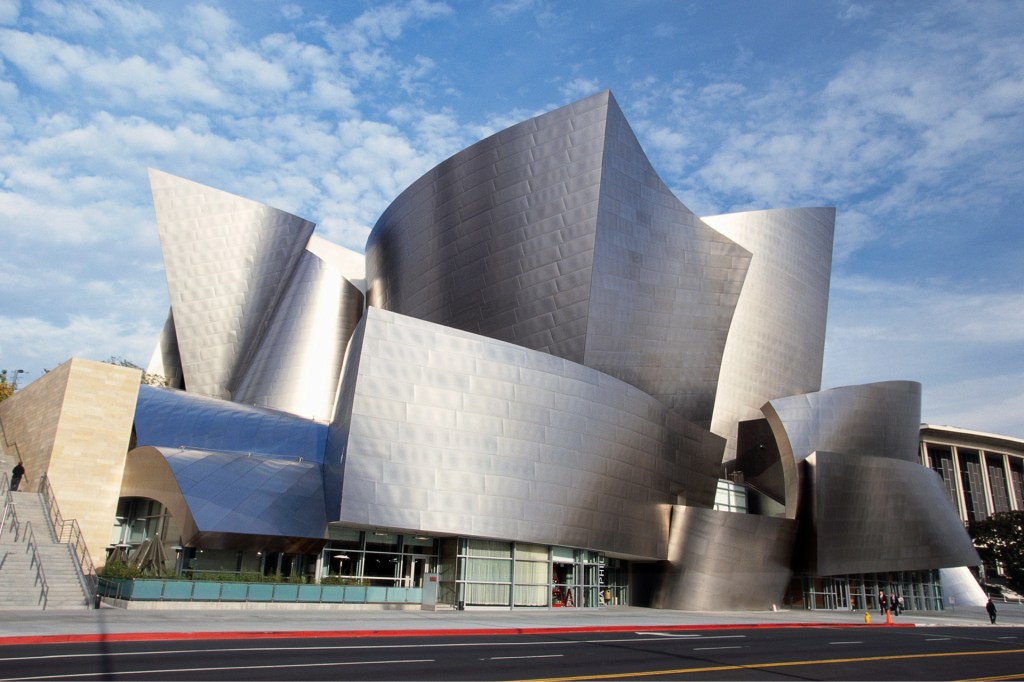 KURT KRIEGER—CORBIS/GETTY IMAGES
This is the Walt Disney Concert Hall. It is in Los Angeles, California. Gustavo Dudamel works in this building. How would you describe it?