Fantastic Forests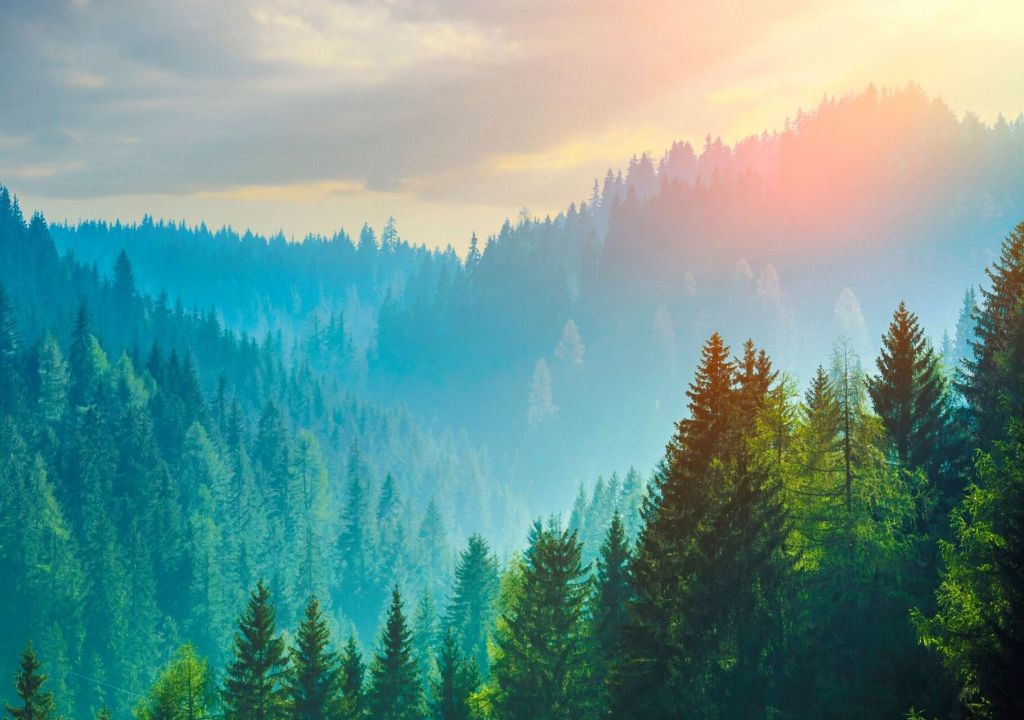 Forests are made of trees. Let's look at three types of forests.
Temperate Forest
DAVID H. CARRIERE—GETTY IMAGES
Temperate forests are found all over the world. These forests have four seasons. They are hot or cool at different times of the year. Animals adapt
adapt
AMAR PIXLER/GETTY IMAGES to change or adjust (verb) At the zoo, there is an exhibit where you can see a chameleon adapt to different surroundings by changing colors. to the changing weather. Many types of trees grow in a temperate forest. Their leaves change color with the seasons. Leaves fall off the trees when the weather gets cool. As the weather warms up, the trees grow new leaves.
Boreal Forest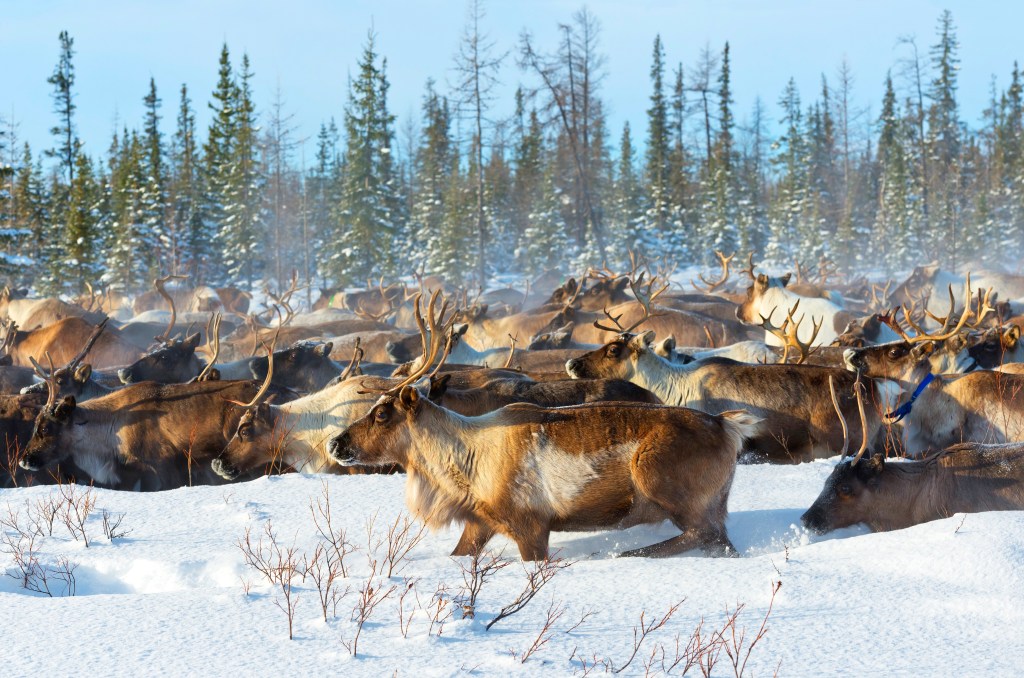 LONGTAILDOG—GETTY IMAGES
Boreal forests are found in northern parts of the world. These forests are cold. Spruce and pine trees grow in boreal forests. They have leaves shaped like needles. The largest boreal forest is in Russia. It is called a taiga
taiga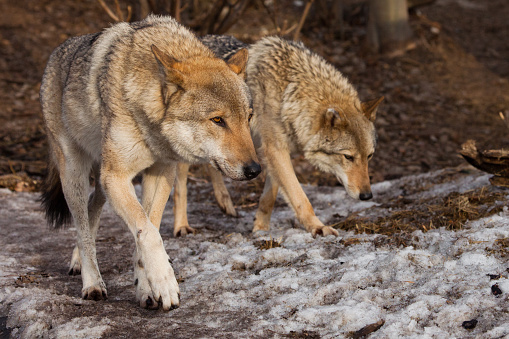 MICHAEL SEMENOV—500PX/GETTY IMAGES a type of forest that is located near the Arctic Circle. (noun) Wolves live in the taiga. . It is home to many animals. Moose, wolves, and caribou live in boreal forests. The animals have adapted to the cold climate by growing thick fur.
Tropical Rain Forest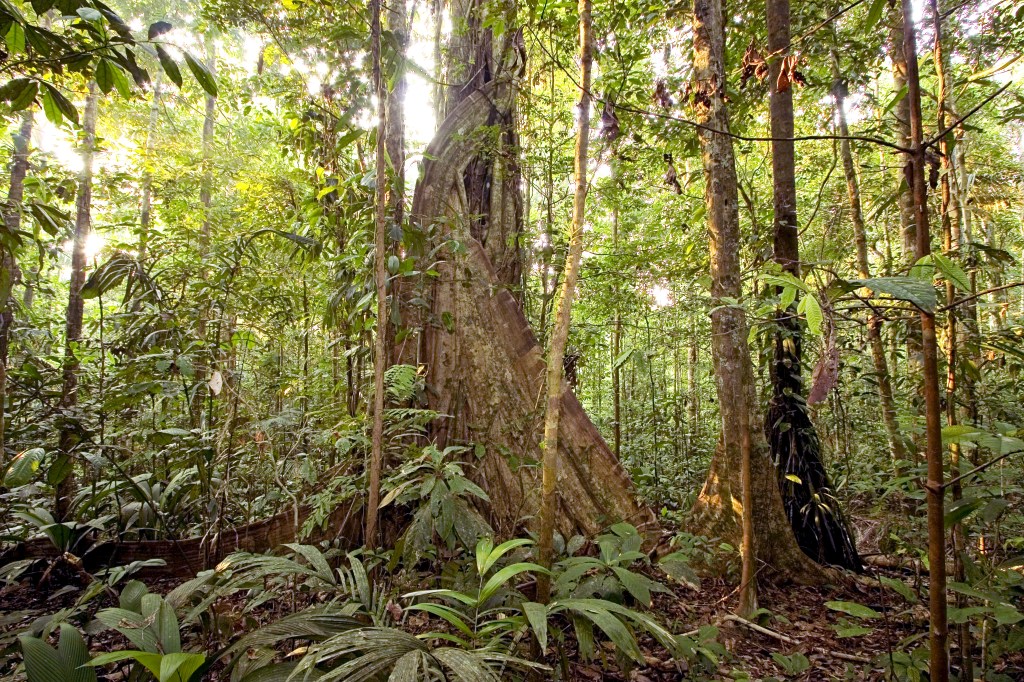 GREGORY MD—GETTY IMAGES
You may have guessed that it rains a lot in a rain forest. You are right! Tropical rain forests are hot and damp
damp
DON MASON—GETTY IMAGES slightly wet (adjective) Her hair is still damp from her bath. . They are home to more types of plants and animals than any other habitat. The biggest rain forest is the Amazon. It is in South America. There, you'll find monkeys, frogs, toucans, jaguars, and other animals.
Did You Know?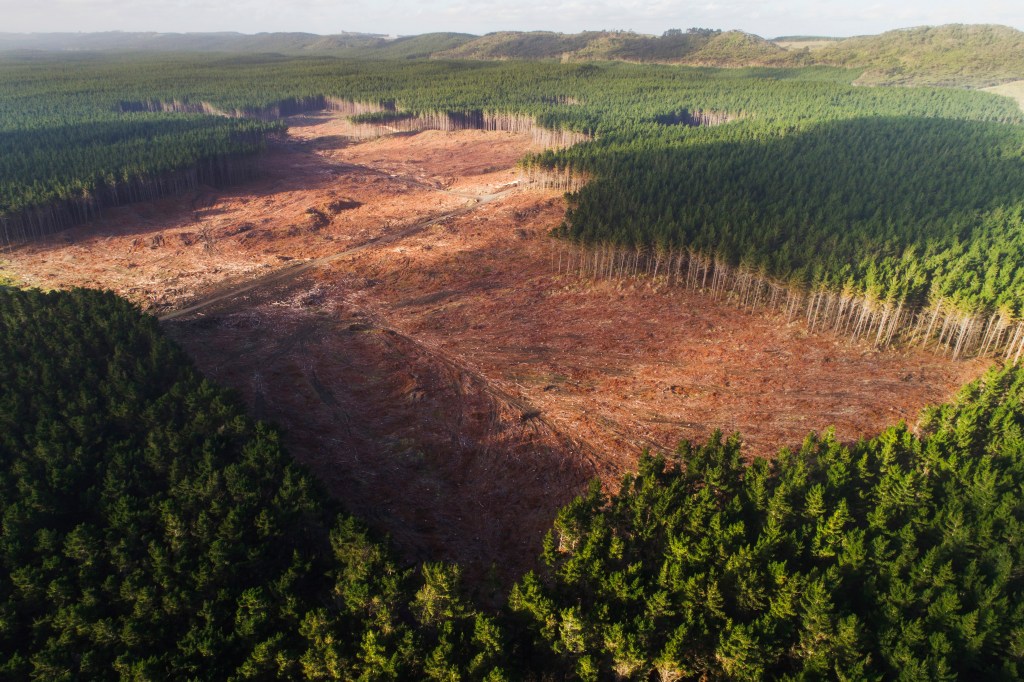 TAHREER PHOTOGRAPHY/GETTY IMAGES
Trees give us oxygen. They help clean the air. Chopping down too many trees hurts the environment.