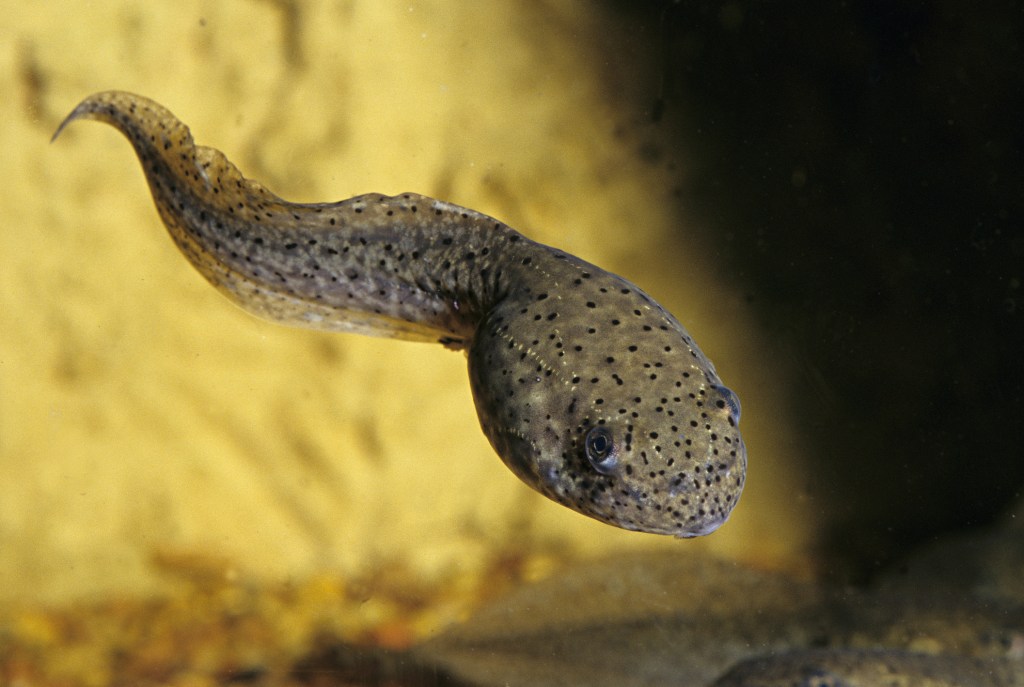 CLOCKWISE: THORSTEN SPOERLEIN—GETTY IMAGES; ED RESCHKE—GETTY IMAGES; HANNAHNIKKOLE84—GETTY IMAGES; ED RESCHKE—GETTY IMAGES
1. Egg
Female frogs lay eggs. Tadpoles hatch from these eggs. It takes one to three weeks for the eggs to hatch.
2. Tadpole
A tadpole is born with a tail but no legs. The tadpole lives in water. It uses gills to breathe.
3. Froglet
A tadpole grows into a froglet. The froglet has legs for hopping. It has lungs to breathe.
4. Frog
A froglet grows into an adult frog. An adult frog no longer has a tail. A new life cycle begins when a female frog lays eggs.