Hungry Plants
Did you know that some plants are carnivorous carnivorous meat-eating (adjective) Sharks are carnivorous. ? That means they eat meat. They eat insects and small animals. Here are four carnivorous plants.
Cobra Lily
MICHEL VIARD—GETTY IMAGES
This plant looks like a snake. Insects try to eat its nectar. They get trapped inside the plant.
Sundew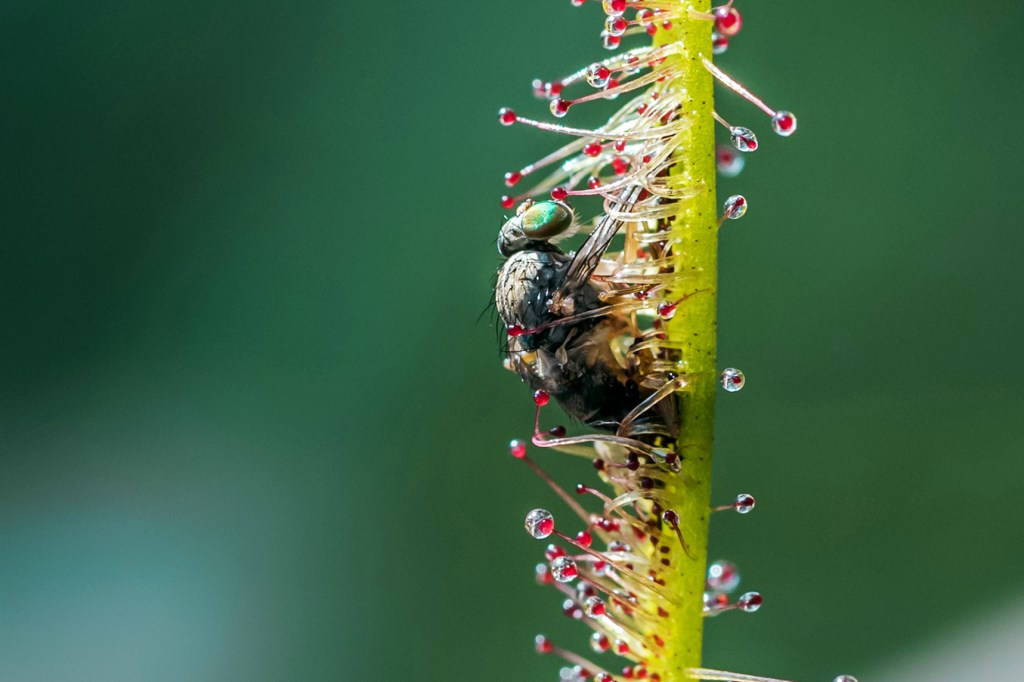 ROBERTO MURGIA—EYEEM/GETTY IMAGES
Sundews have needles with sticky droplets. Insects are attracted to them. They get stuck in the goo.
Venus Flytrap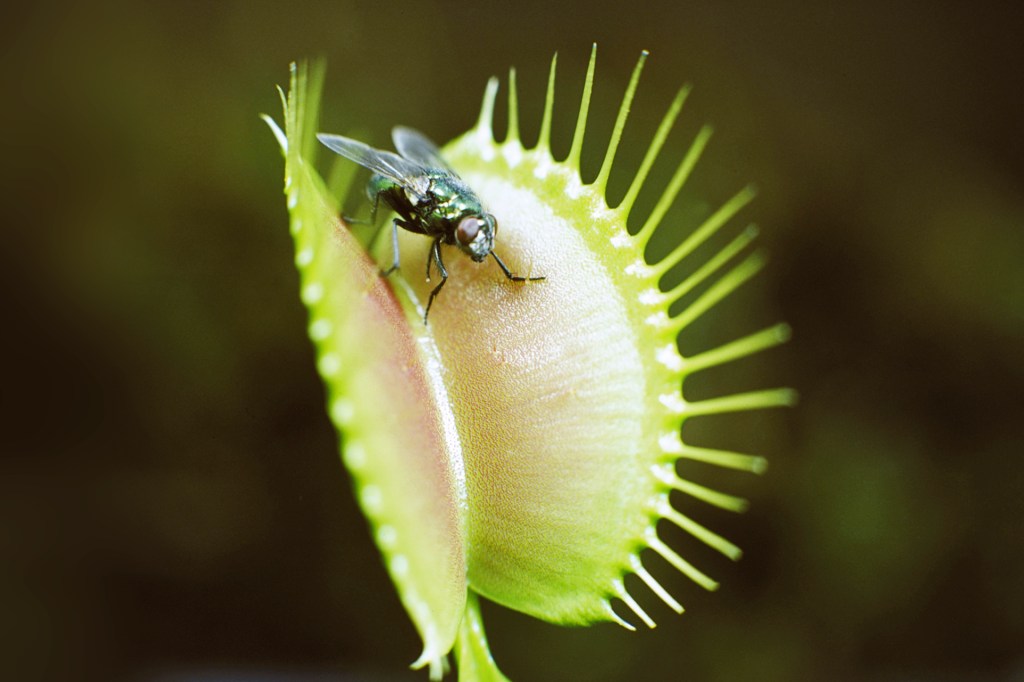 OXFORD SCIENTIFIC/GETTY IMAGES
Venus flytraps have leaves that open and close. The leaves have spiky hairs. The leaves snap shut when touched. Bye-bye, fly!
Pitcher Plant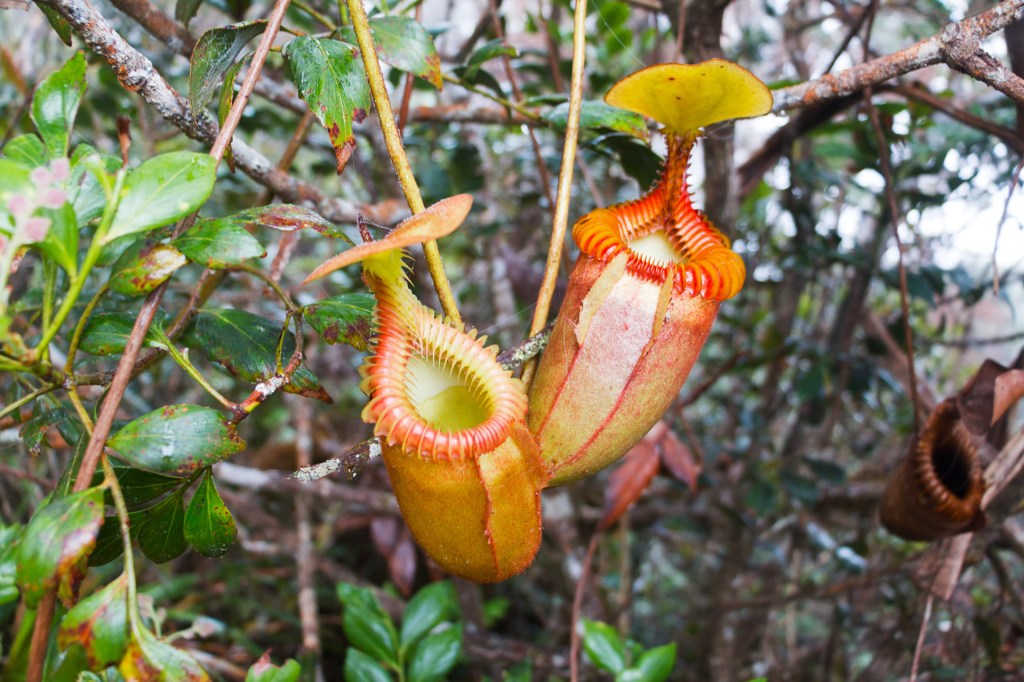 DORISJ—GETTY IMAGES
This plant is named for its shape. Do you think it looks like a water pitcher? It has a big mouth. Small animals look inside for food. They can fall in. The plant digests digest to break down food in the body (verb) I stayed out of the pool until I digested lunch. them.
Did You Know?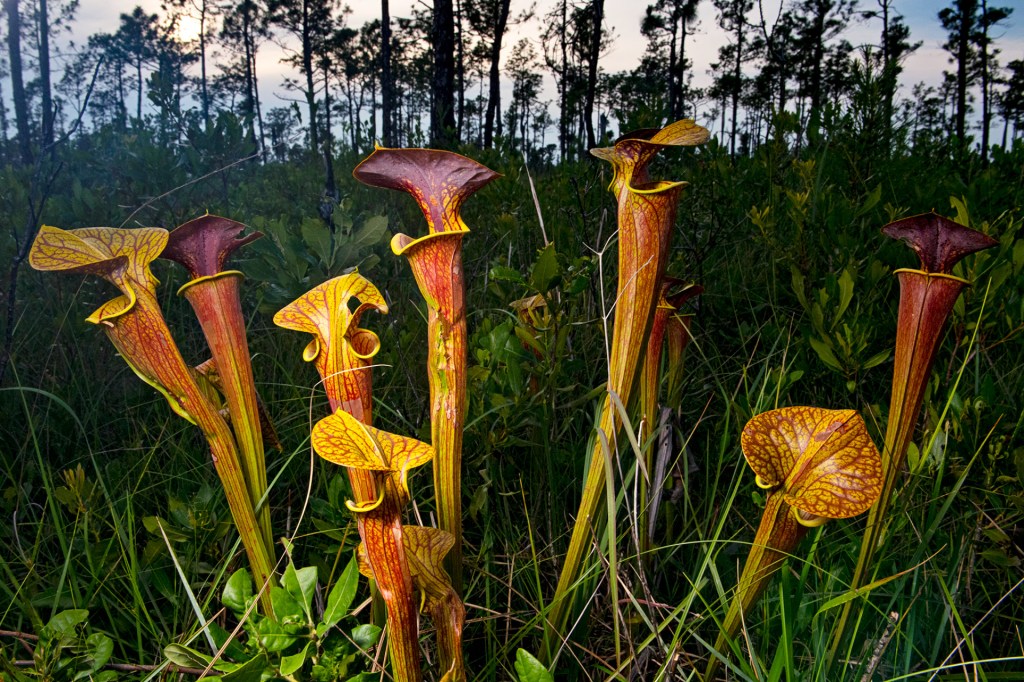 JARED LLOYD—GETTY IMAGES
Carnivorous plants often grow in areas where the soil is not rich in nutrients, like swamps. That is why they trap and eat prey.