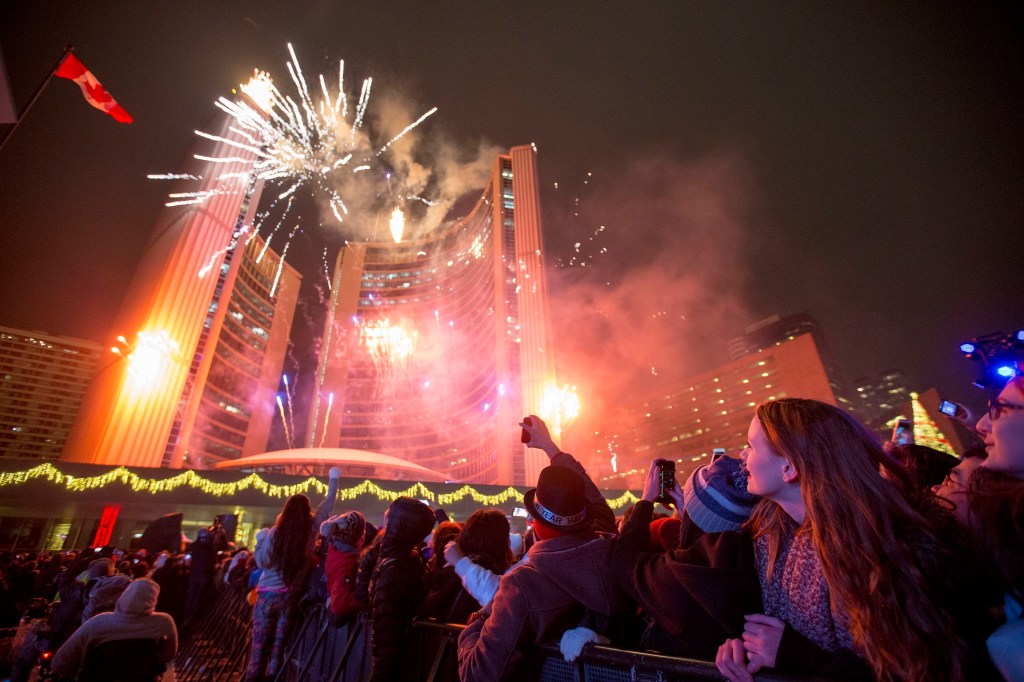 People all over the world welcome in the New Year. It is a time for celebration
celebration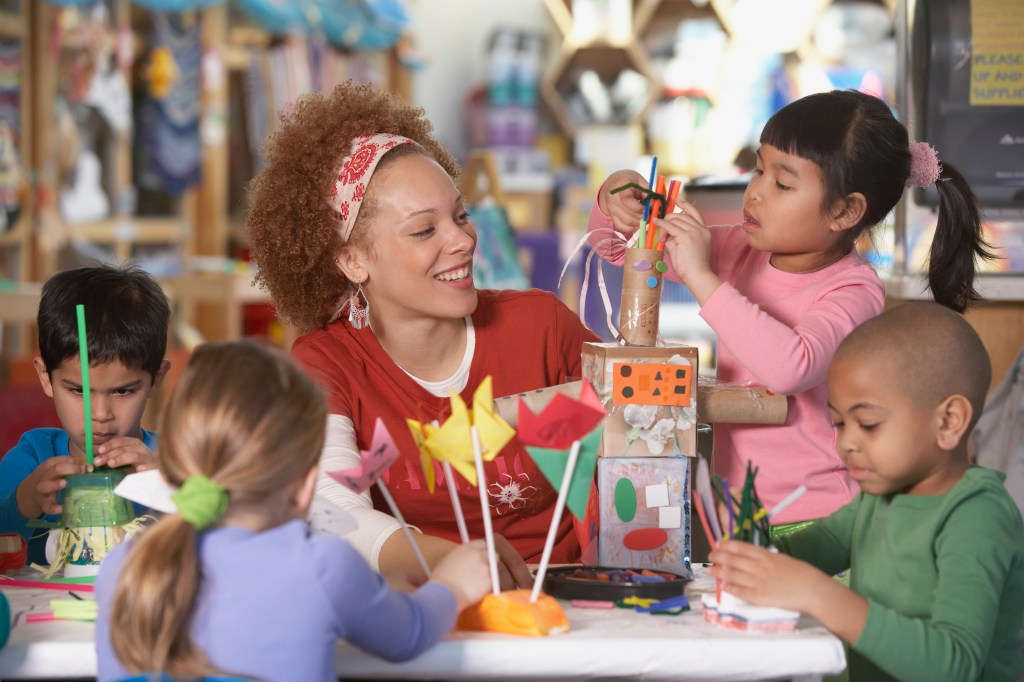 ARIEL SKELLEY/DIGITALVISION A party or special event (noun) For our 100th Day of School celebration, I am bringing in 100 gumballs. and parties. Here are some traditions from four countries.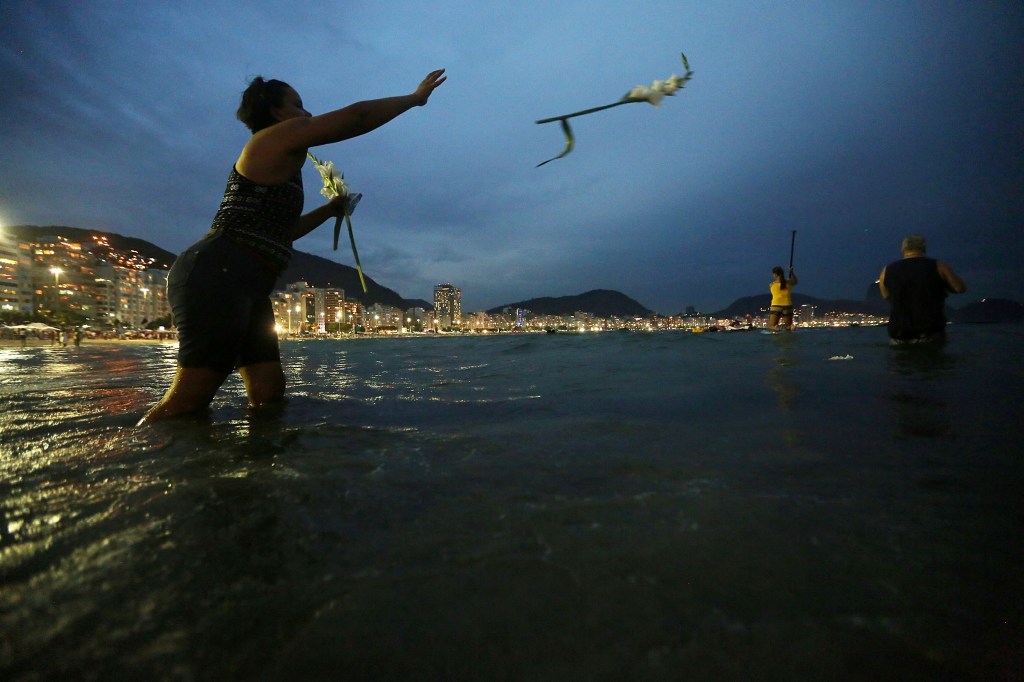 MARIO TAMA—GETTY IMAGES
Flower Power
In Brazil, people spend time at the beach. They light candles. They throw white flowers into the sea for good luck.
SEYIT AYDOGAN—ANADOLU AGENCY/GETTY IMAGES
A Cold, Wet Start
In Canada, some people take a "polar bear" swim on New Year's Day. Brrrr! The water is icy cold!
GETTY IMAGES
Lucky Grapes
In Spain and Cuba, people eat 12 grapes at midnight. The grapes are said to mean 12 lucky months ahead.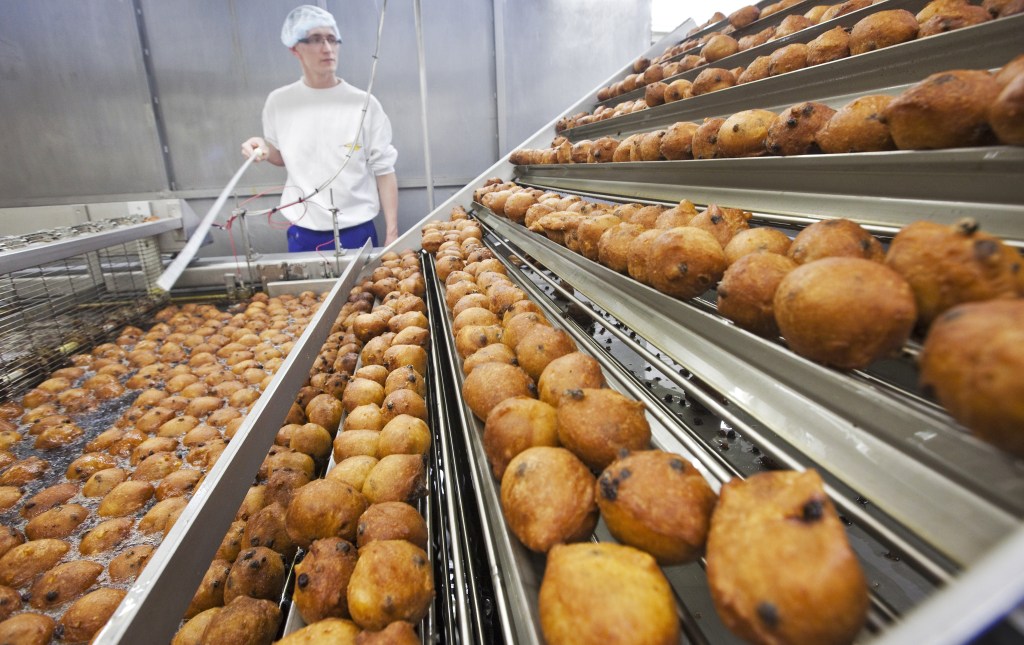 KOEN SUYK SUYK—AFP/GETTY IMAGES
Sweet Beginning
In the Netherlands, bakers fry dough balls and shake sugar on them. They are eaten at midnight on New Year's Eve.
MAP BY JOE LEMMONIER FOR TIME FOR KIDS
Where in the world?
Look at the map. Then find the places you have read about.