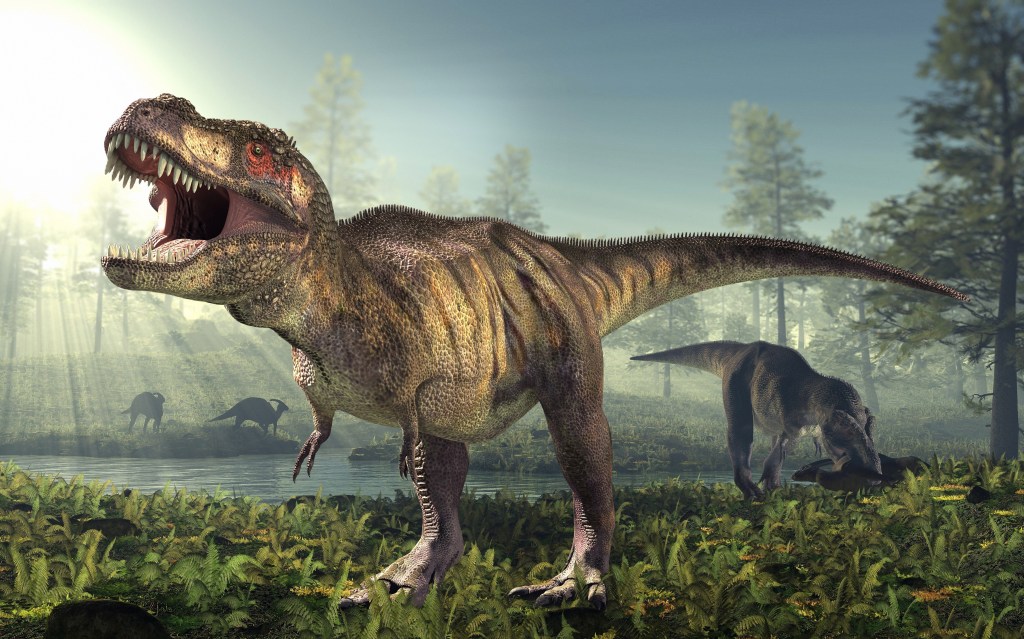 Close your eyes. Imagine the Earth millions of years ago. Giant reptiles ruled the planet. Now join TFK as we travel back in time. Let's explore the world of dinosaurs!
PARA827/GETTY IMAGES
This is a Tyrannosaurus rex. It was one of the largest dinosaurs. It was a meat eater. It had sharp claws and teeth. It preyed
prey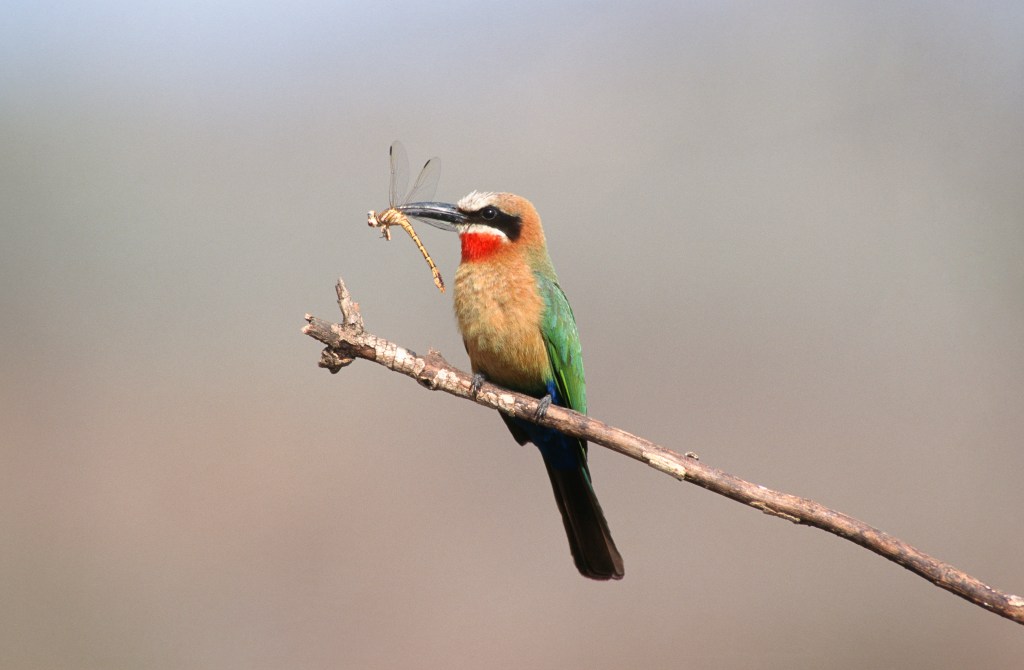 PETER LILLIE/GETTY IMAGES to hunt and kill for food (verb) The birds preyed on small insects. on other animals.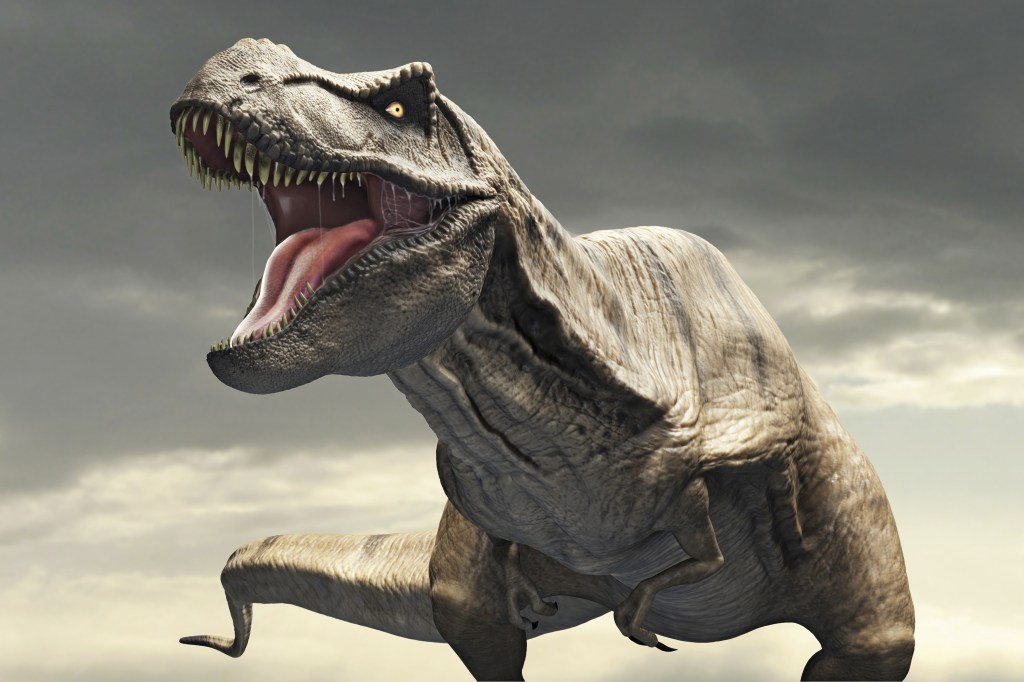 SCIENCE PICTURE CO./GETTY IMAGES
Diplodocus
The Diplodocus was long. It was about the length of two school buses. It ate plants. Its long neck helped it reach leaves.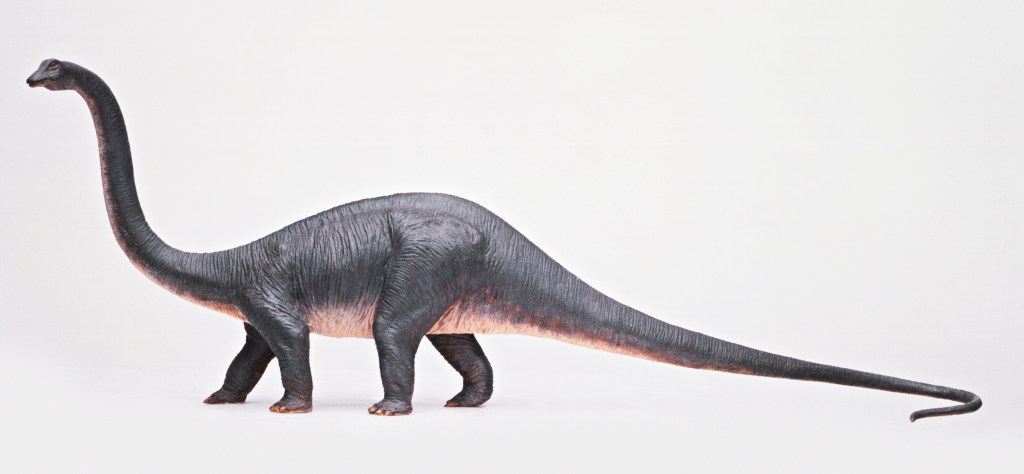 COLIN KEATES—GETTY IMAGES
Heterodontosaurus
Other plant-eating dinos stood tall on two feet. This dino's fingers helped it grasp
grasp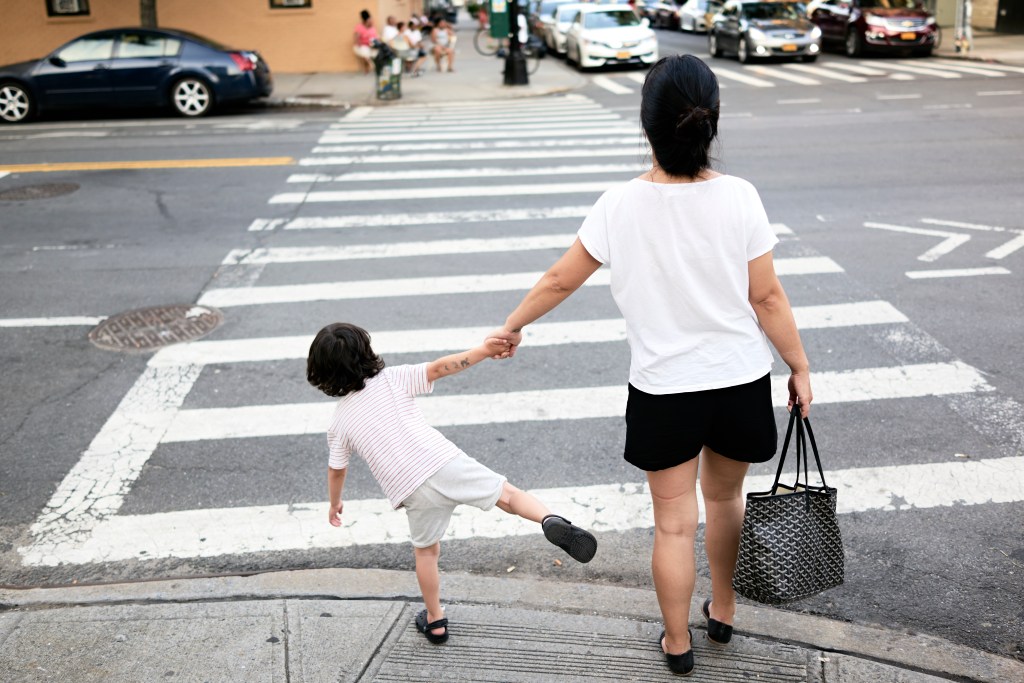 BALLYSCANLON/GETTY IMAGES to take and hold (verb) The mother grasped her child's hand. food. It ate from treetops. It may have eaten small animals too.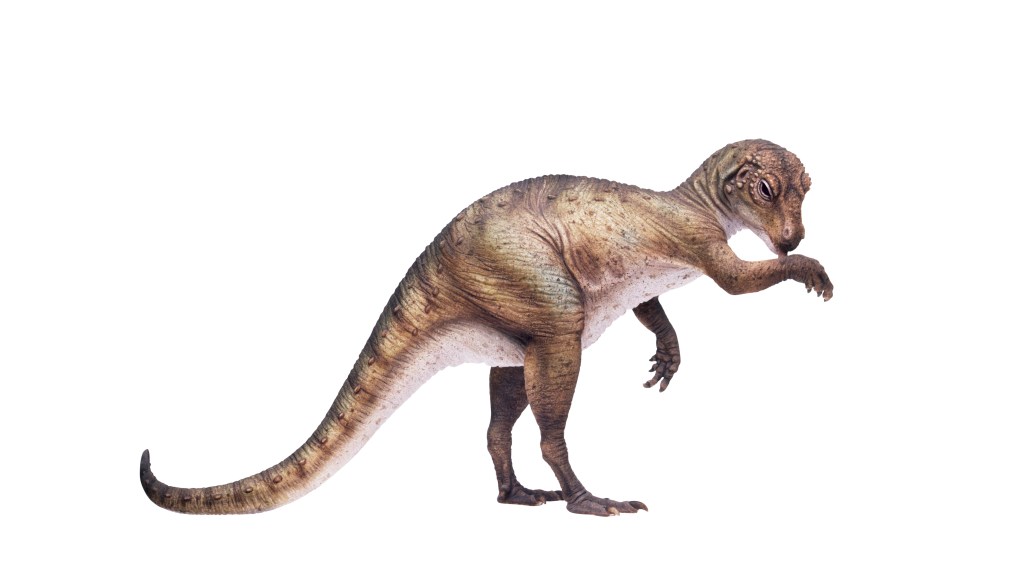 COLIN KEATES—GETTY IMAGES
Triceratops
The Triceratops traveled in herds
herd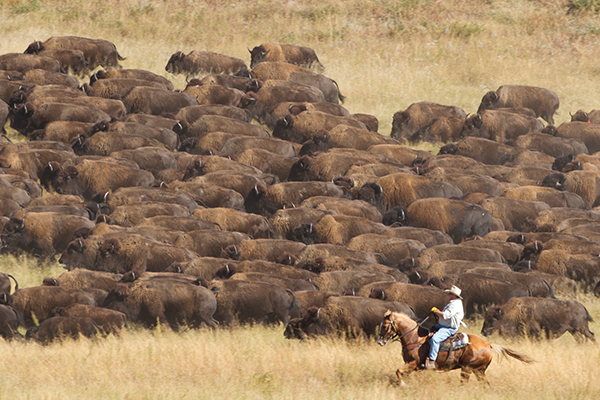 CHARLIE SUMMERS—MINDEN PICTURES a large group of animals (noun) Buffalo migrate in herds. . The dinosaur looked for plants to eat. Triceratops had three horns. (Tri means "three.") Horns helped it defend itself from predators
predator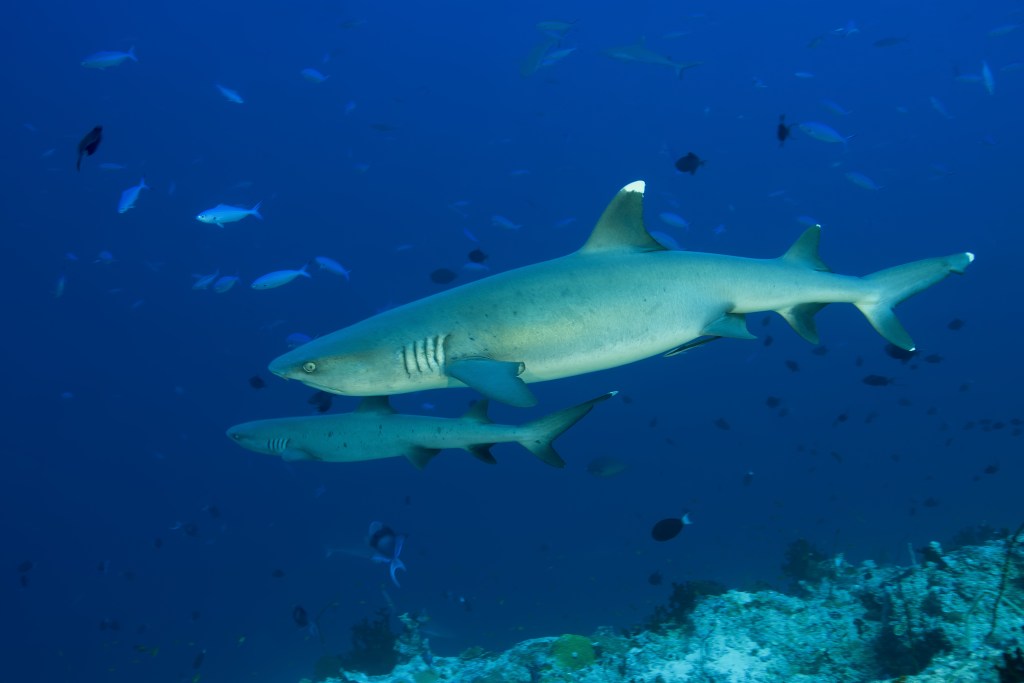 ANDREY NEKRASOV/BARCROFT MEDIA/BARCROFT MEDIA—GETTY IMAGES an animal that kills and eats other animals to survive (noun) The great white shark is a fierce predator. .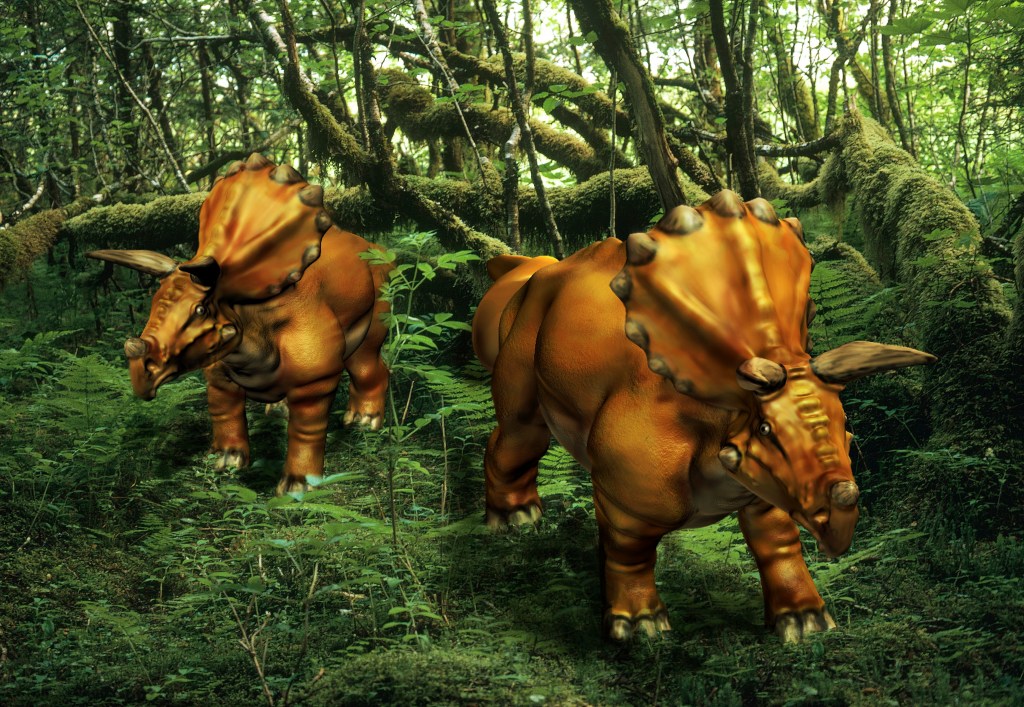 SPENCER SUTTON—GETTY IMAGES
These are paleontologists. They are scientists. They help us learn about life long ago. They study the fossils of dinosaurs and plants.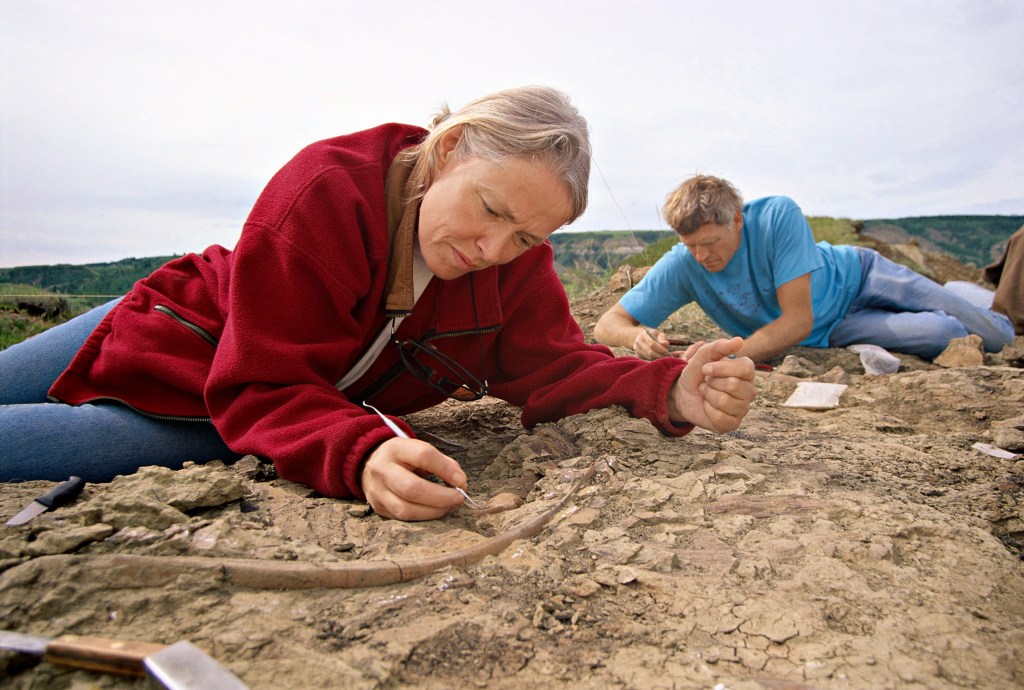 RICHARD T. NOWITZ—GETTY IMAGES
Did You Know?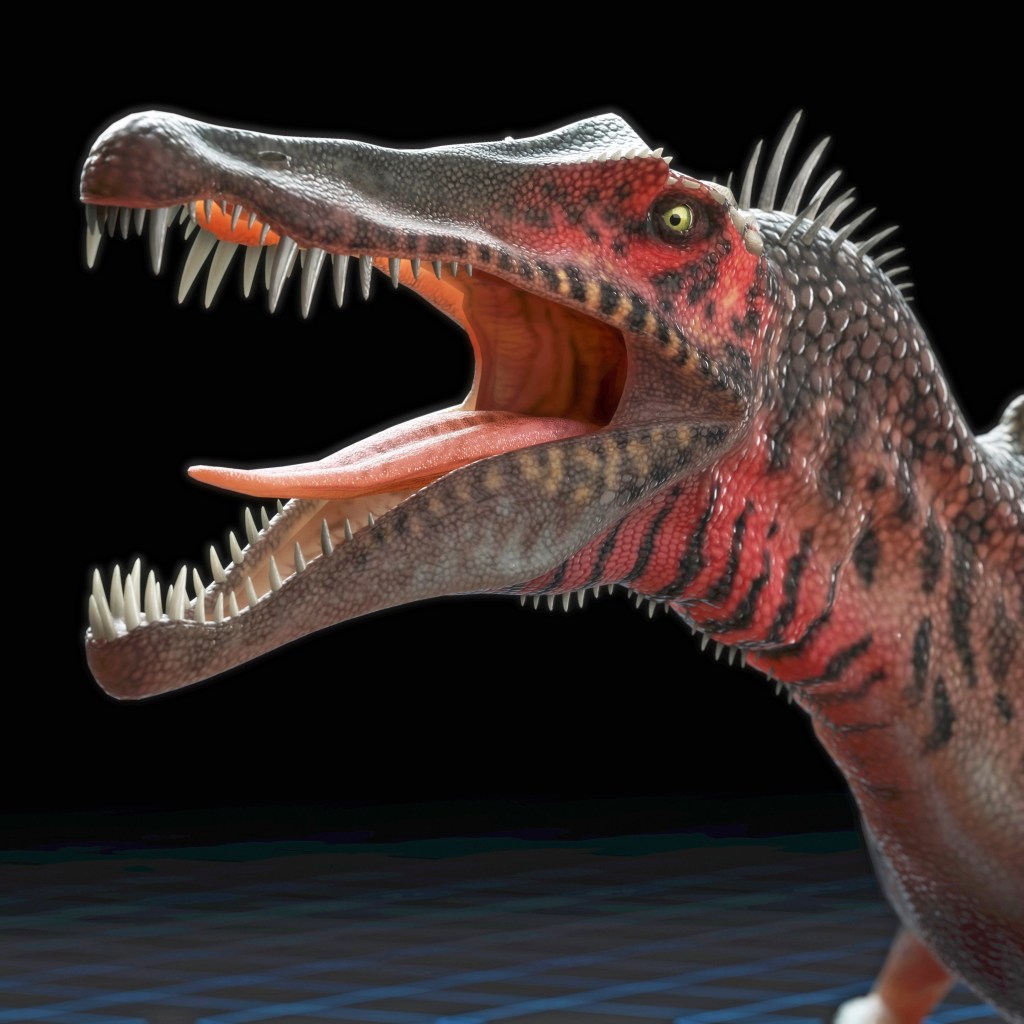 SCIENCE PICTURE CO./GETTY IMAGES
The word dinosaur means "terrible lizard." It comes from the Greek language.