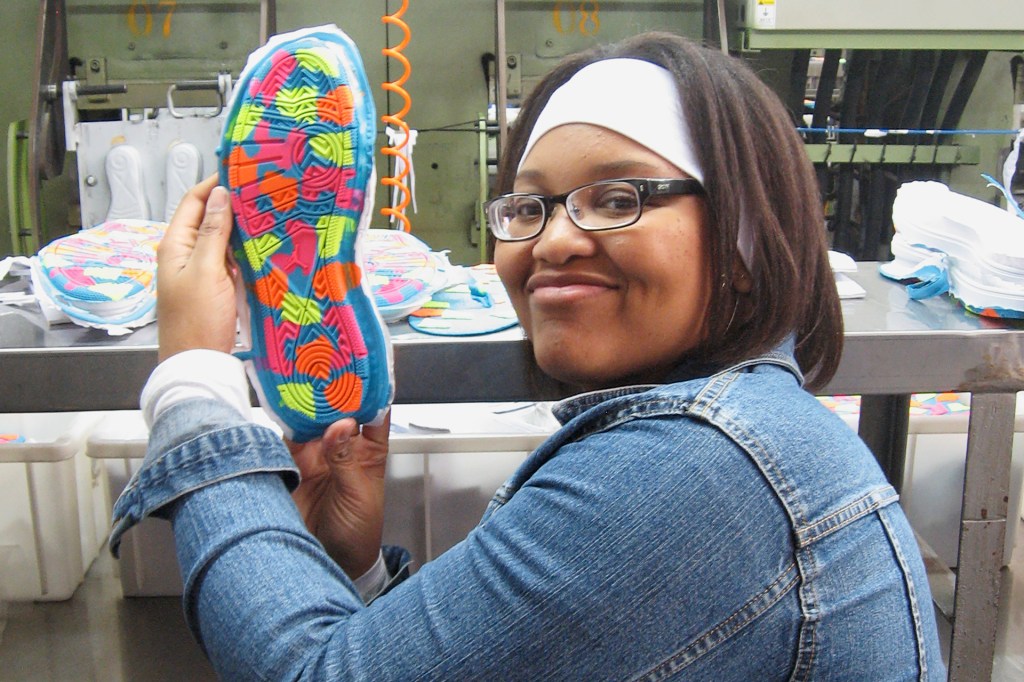 Meet Cheresse Thornhill-Goldson. She is a sneaker designer. She has designed shoes for athletes and other people. She also mentors students. They follow in her footsteps. Learn more about her career.
Starting Out
COURTESY TAMIKA HALL
Thornhill-Goldson started drawing sneakers in fifth grade. She went to a high school for art and design design the plans for a structure or an object (noun) The builders follow the design for the building. .
In the Details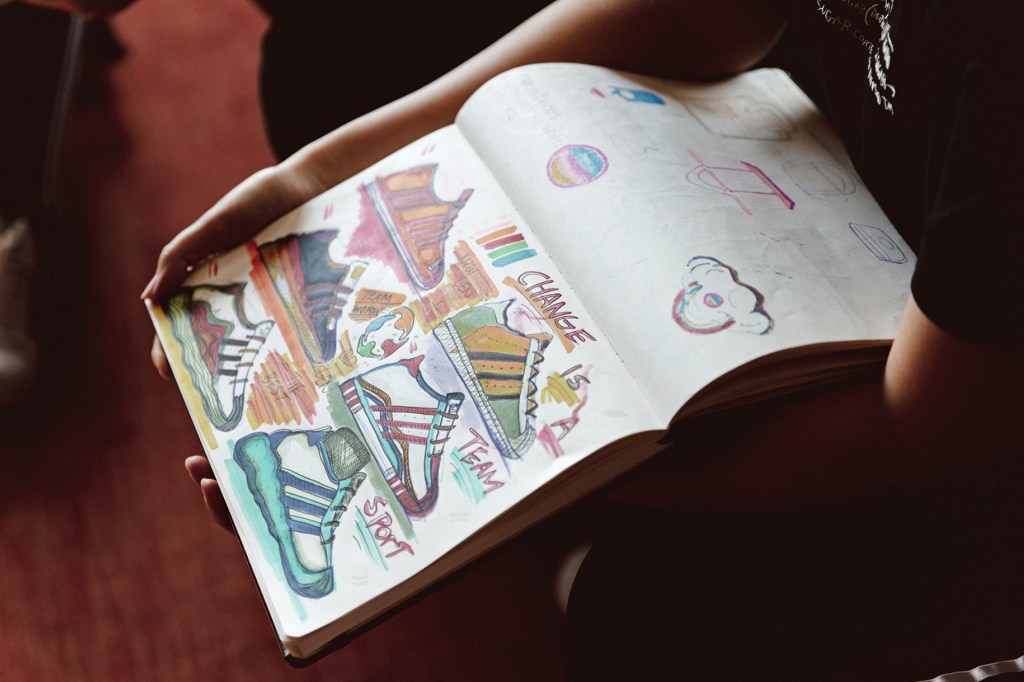 COURTESY LEEOR WILD
A lot goes into sneaker design. Thornhill-Goldson thinks about shapes, colors, and materials. She also thinks about how a person will feel when wearing the shoe.
Good Advice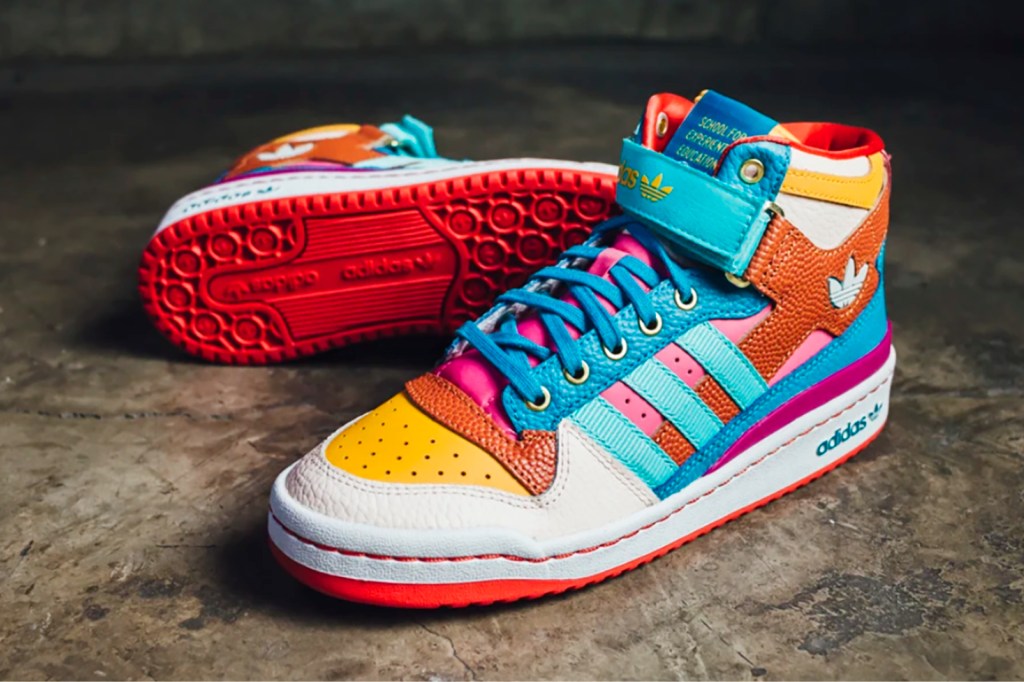 COURTESY ADIDAS
Thornhill-Goldson loves her job. She has advice for kids: "Follow the thing that makes you smile."
Passing It On
COURTESY VIVIAN SORENSON
Today, Thornhill-Goldson works for Adidas S.E.E.D. She and the cofounders teach people about the sneaker design industry industry a group of businesses that make money from a certain item or service (noun) Adidas, Nike, and Sketchers are all companies in the sneaker industry. .
Where in the World?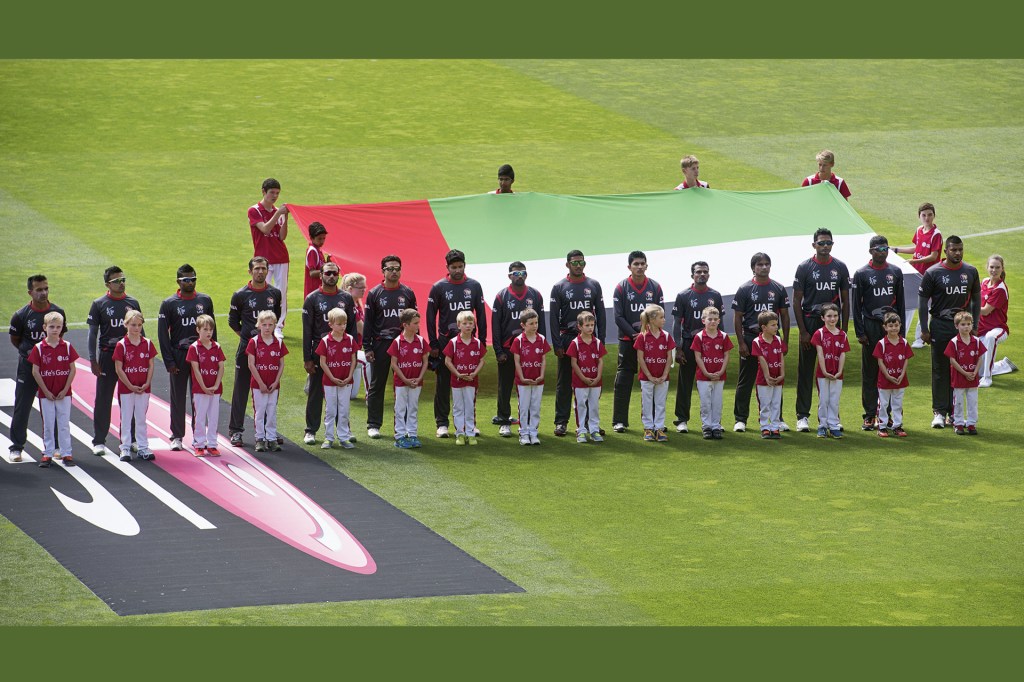 MARTY MELVILLE—AFP/GETTY IMAGES
Cheresse Thornhill-Goldson travels for her job. She visits athletes, like these cricket players from the Middle East. She designed shoes for them.