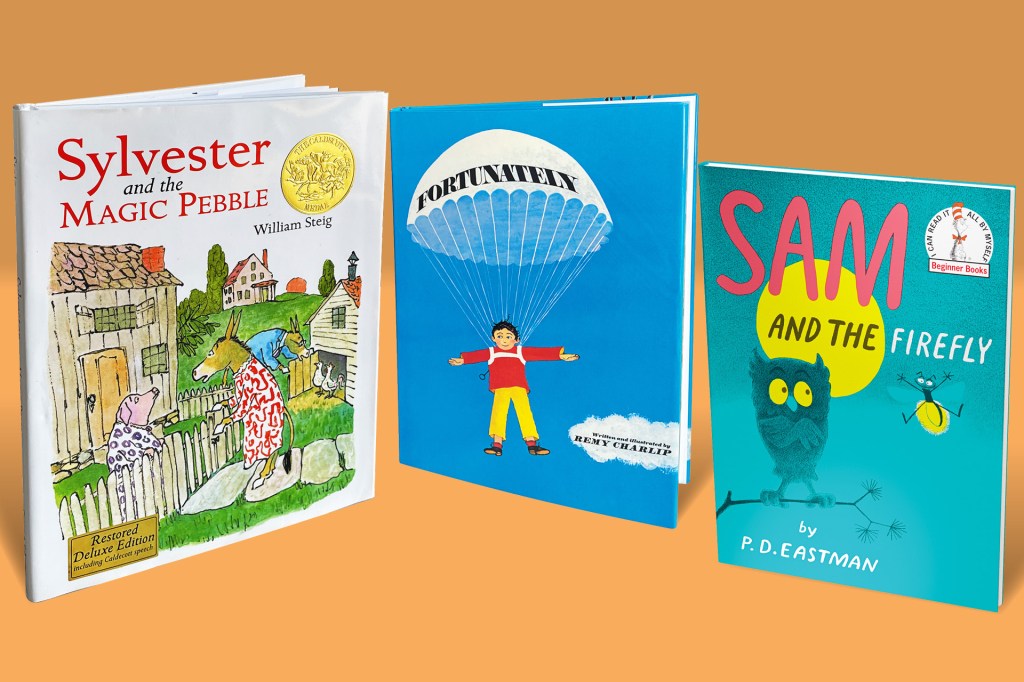 Jon Klassen loves picture books. These are some of his favorites.
Fortunately
Fortunately follows Ned's journey to a party. Unfortunately, it is an adventure filled with mishaps. "It is a really funny book," Klassen says.
Sylvester and the Magic Pebble
Sylvester finds a wishing pebble. But his wish creates problems. "It is amazing, all that happens," Klassen says.
Sam and the Firefly
This was Klassen's first favorite book. He says the pictures make readers feel like they are in another world. "I love the way that feels," he says.