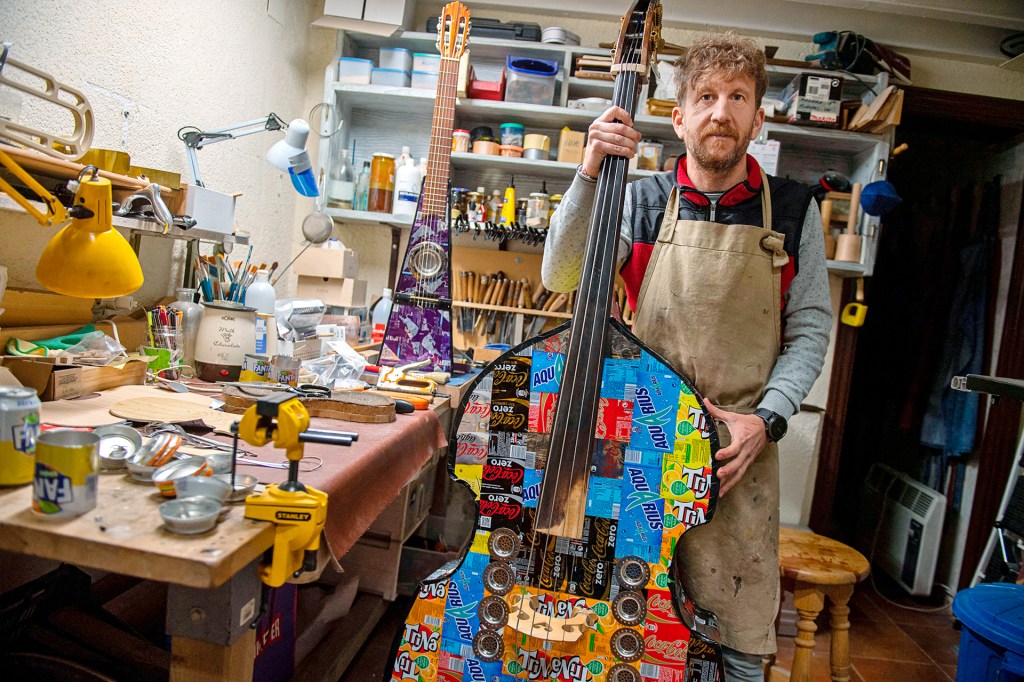 Music of Recycling is an orchestra in Spain. Young people play instruments made from repurposed materials. Here are three of the instruments.
Double Bass
(Above) Meet Fernando Solar. He is the orchestra's luthier. That is a person who makes stringed instruments. A double bass is a stringed instrument. Look at the one Solar is holding. Can you tell what he made it from?
Bass Guitar
OSCAR DEL POZO—AFP/GETTY IMAGES
Check out this bass guitar. It has four strings. The body is made of an old skateboard. Victor Gil plays this guitar. He leads the Music of Recycling orchestra.
Violin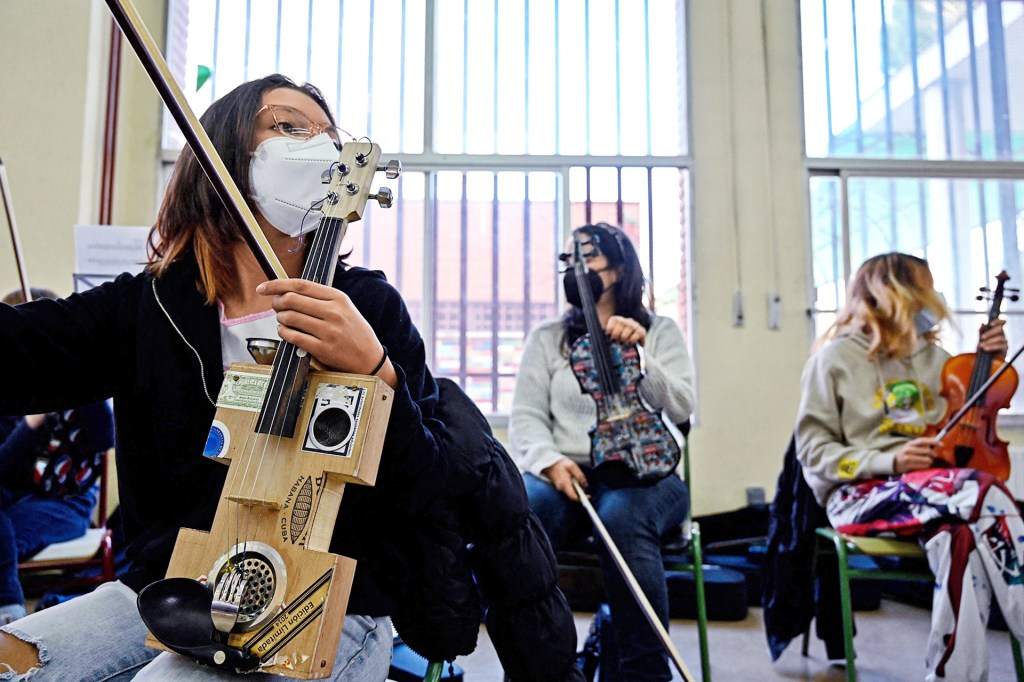 OSCAR DEL POZO—AFP/GETTY IMAGES
These students play violin. Have you ever seen a violin like the one on the left? The strings seem to be held in place by a fork. How is it similar to a regular violin? Do you think they sound the same?