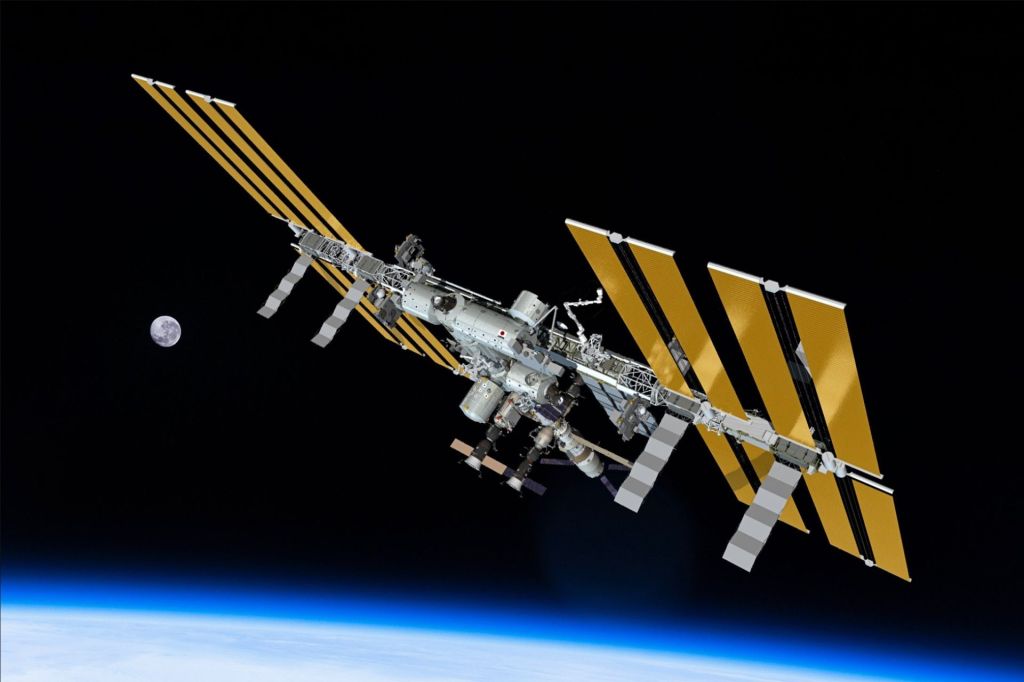 A laboratory is a place for experiments and research. The International Space Station (ISS) is a space laboratory. Astronauts live and work there. They come from many countries.
Round and Round
The ISS is 250 miles from Earth. It travels around the planet very quickly. Think about one day on Earth. That is 24 hours. In one day, the ISS travels around Earth 16 times!
The ISS is as long as a football field. Look at the diagram below. It tells you what each part does. Would you like to work on the ISS?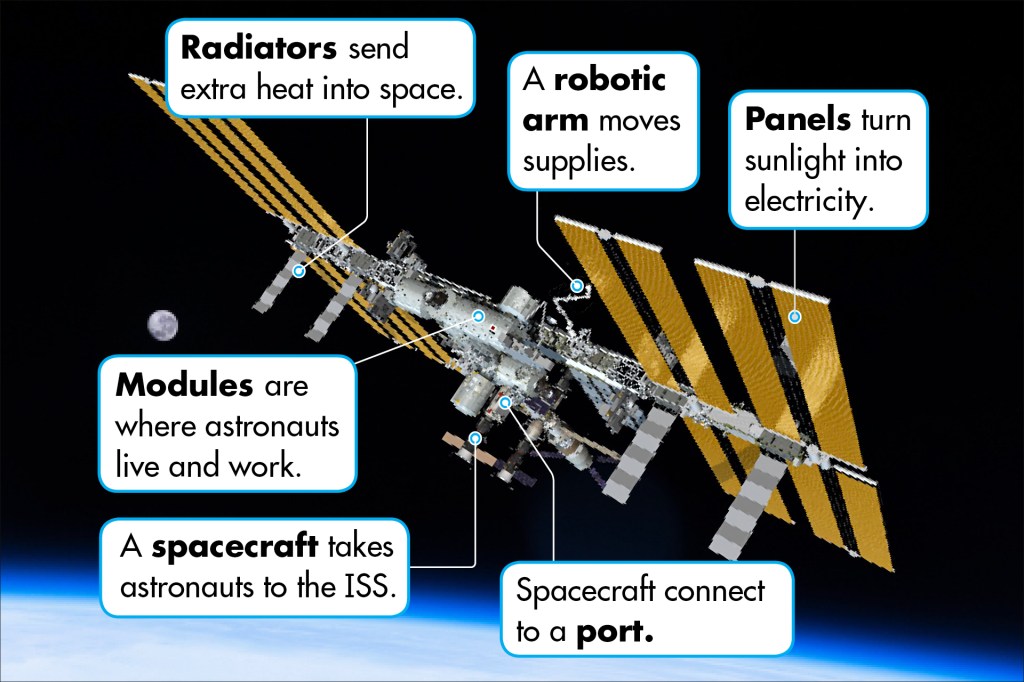 ROBERTO MACHADO NOA—GETTY IMAGES; ISS: NASA