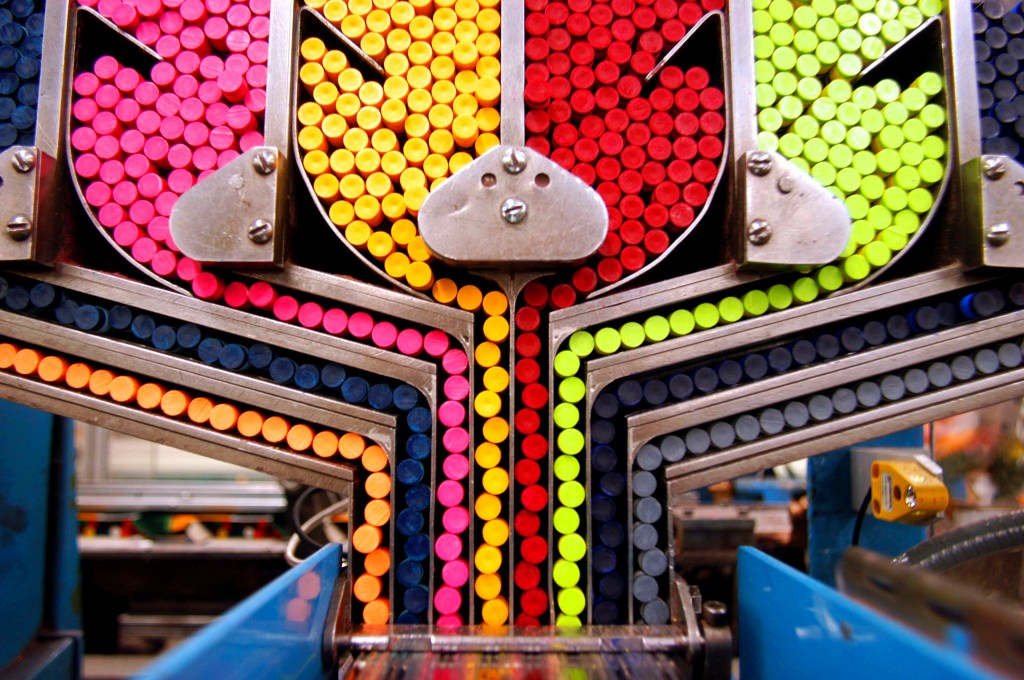 Take a trip to Easton, Pennsylvania. It's home to the Crayola factory! Crayola makes 13 million crayons every day. People and machines get the job done. Keep reading to learn how crayons are made.
Crayons are made of wax and color. First, the wax must be heated. Then a worker adds a bag of colored powder.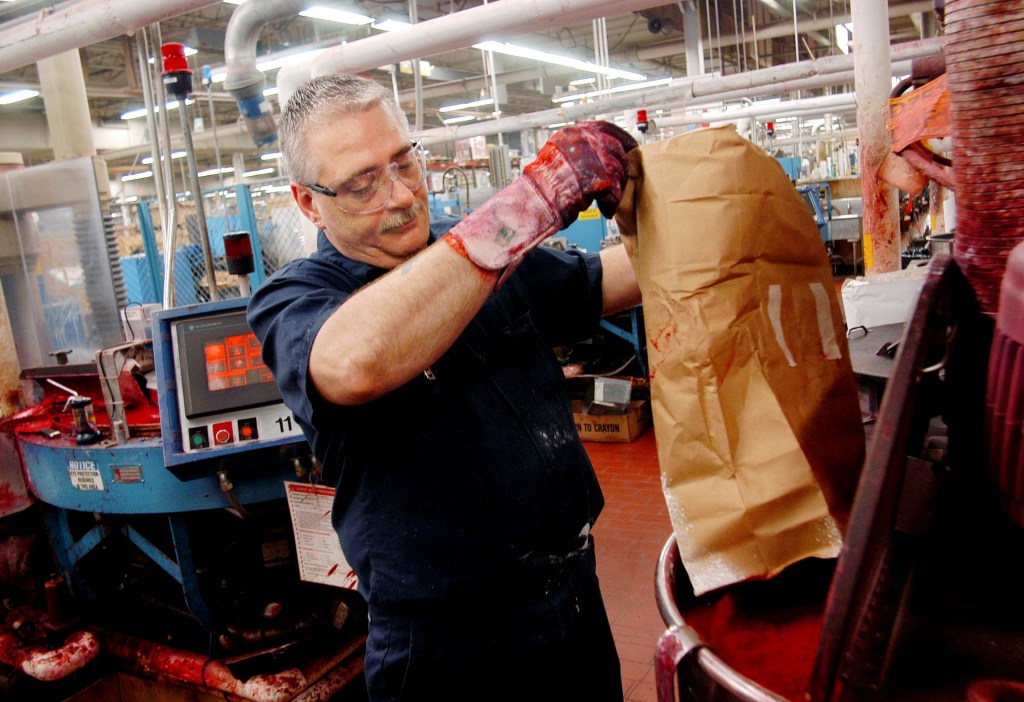 CRAYOLA
Next, the wax is poured into molds. This forms the crayons. They harden as they cool. A machine pushes them out of the mold.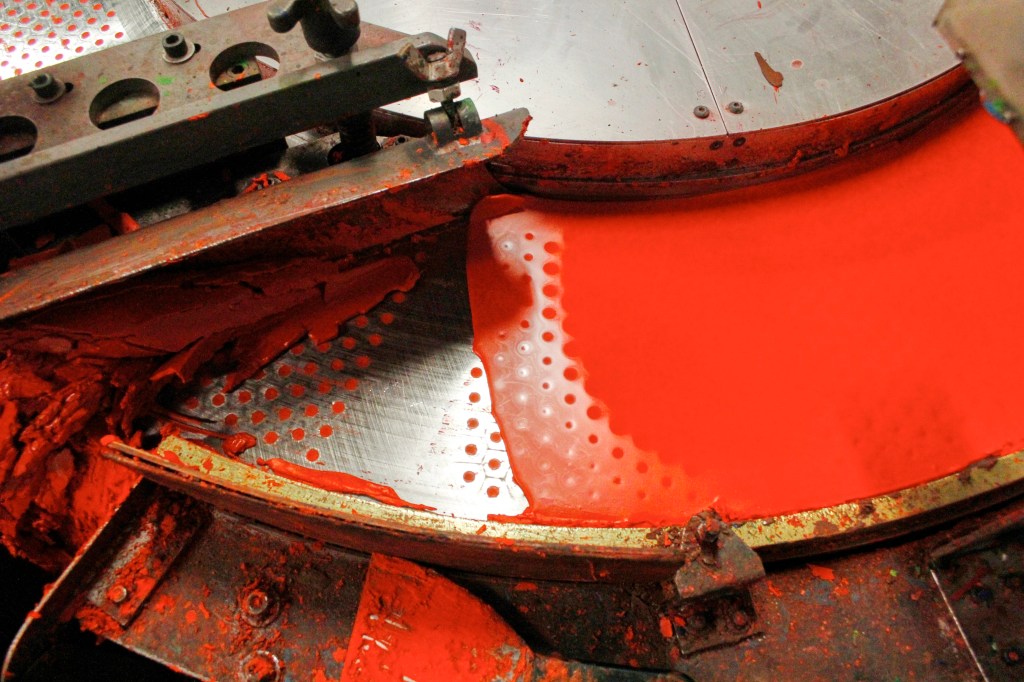 CRAYOLA
After that, the crayons are run through a labeling machine. Each label wraps around twice. This makes the crayons stronger. Workers inspect
inspect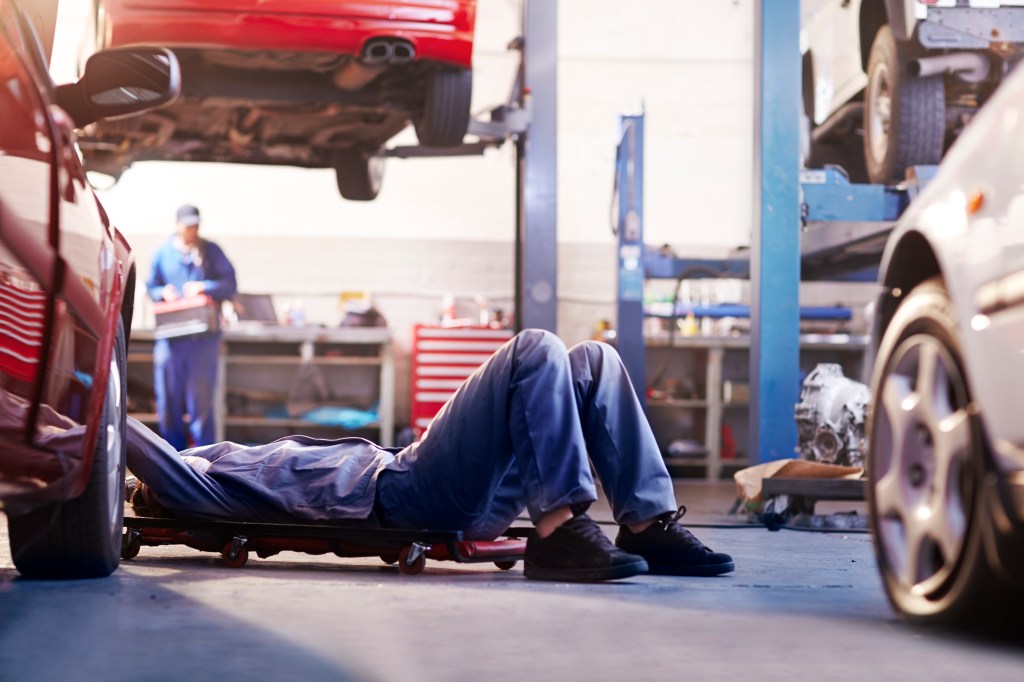 CAICIMAGE/TREVOR ADELINE—GETTY IMAGES to look at something carefully (verb) Before buying a used car, you should have a mechanic inspect it. the crayons. Damaged
damaged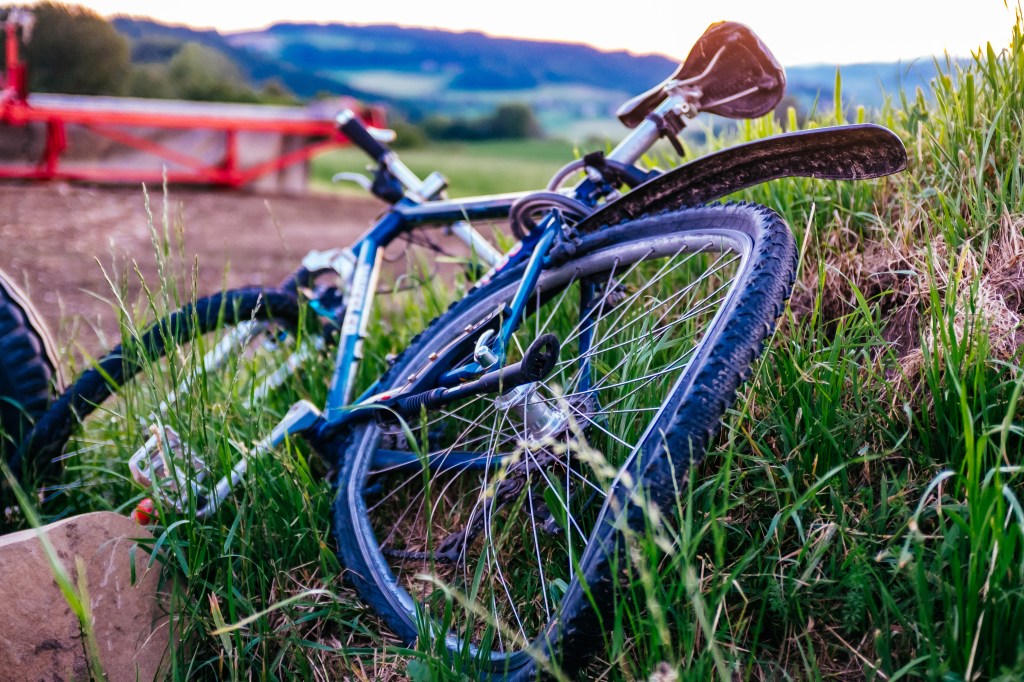 BRUNNO RAFFA/EYEEM—GETTY IMAGES harmed or broken (adjective) I cannot ride my bicycle because it is damaged. crayons are set aside.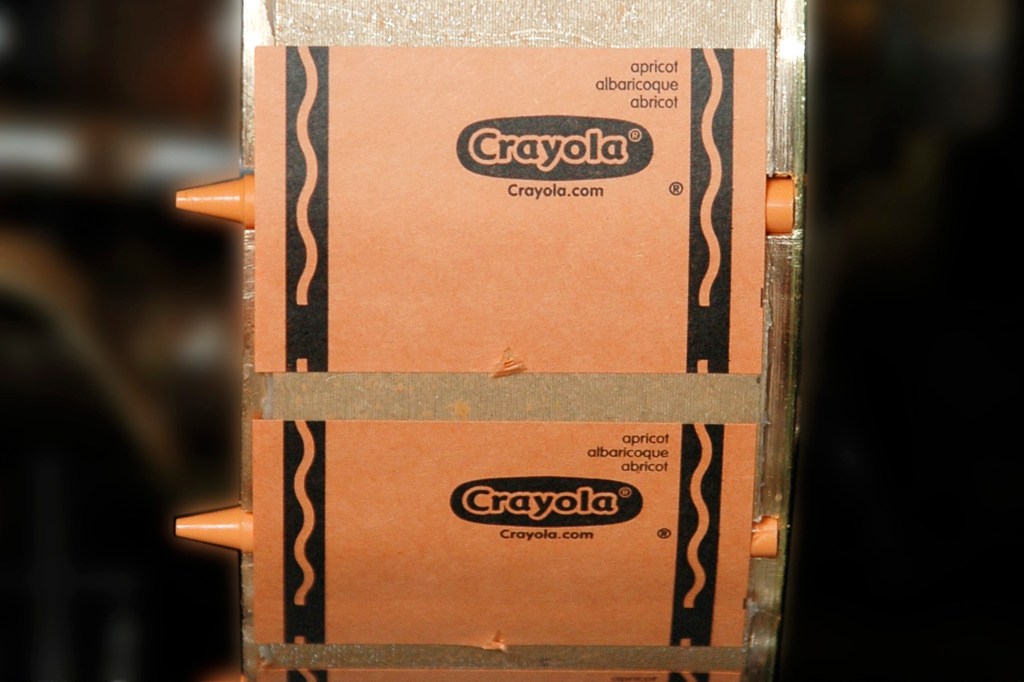 CRAYOLA
Then workers pick up the crayons. They put them in a collator
collator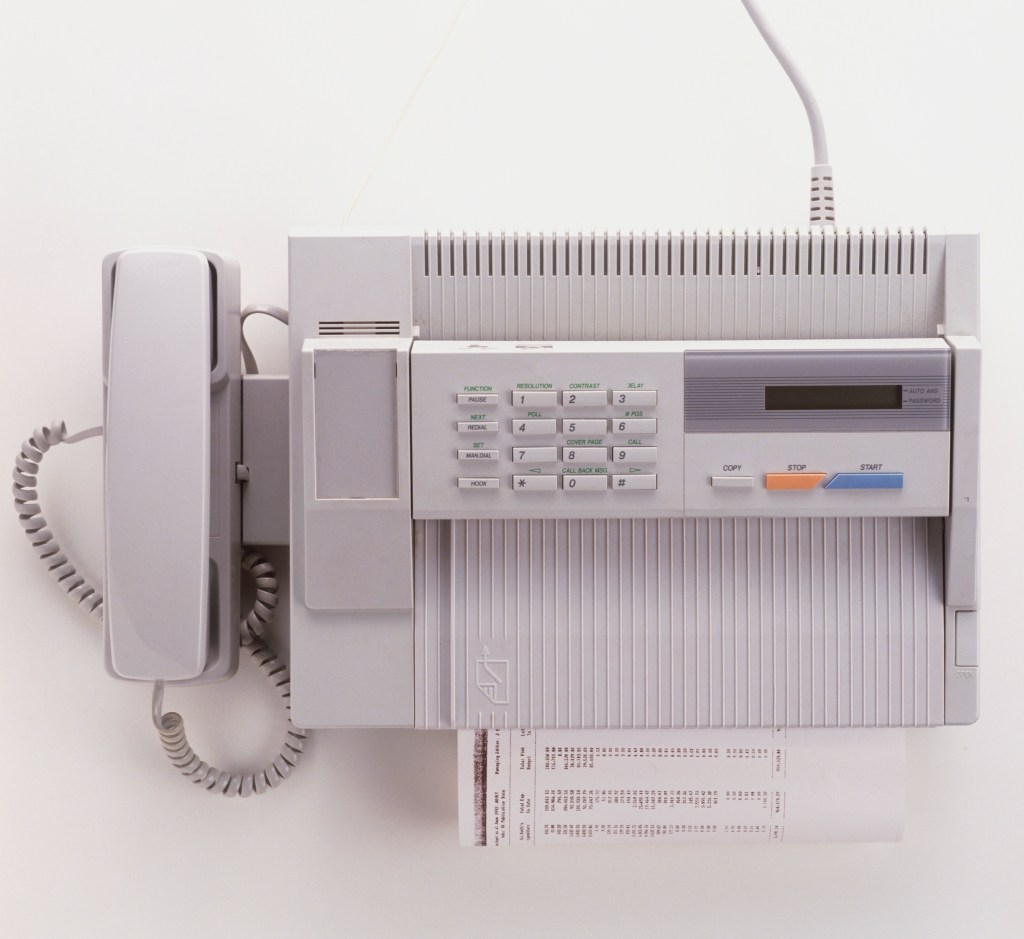 CLIVE STREETER/GETTY IMAGES a machine that arranges objects in the correct order (noun) The fax machine acts as a collator when it places pieces of paper in a certain order. .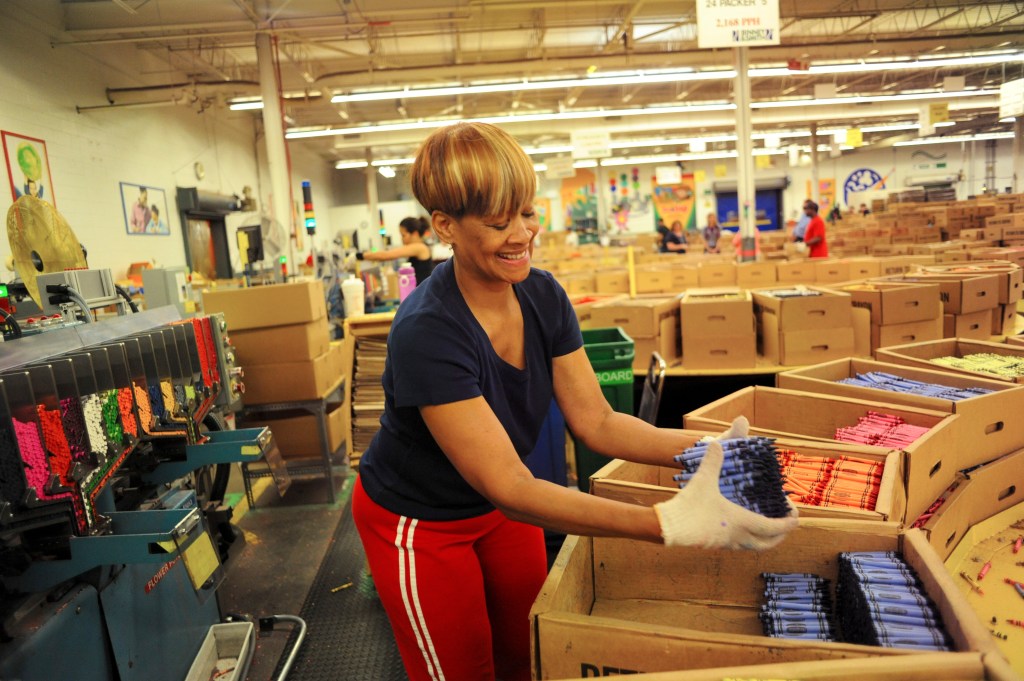 CRAYOLA
The collator takes one crayon of each color. It puts them into boxes. Now boxes of crayons are ready to be sent to stores. Soon, kids will use the crayons.
CRAYOLA