Kids Report on COVID-19: Jack in Georgia
We asked our team of TFK Kid Reporters for their perspective on the coronavirus pandemic. Here, TFK Kid Reporter Jack Doane, from Rex, Georgia, shares his thoughts.
The coronavirus has single-handedly shut down everything. For me, that means my school band trip to Disney World has to be canceled, I can't connect with my friends as often, and I can't attend my horse-riding lessons. I worry about my grandmother every day, because her lungs are weak already.
My school has started distance learning, so instead of going to the bus stop in the morning, I make the "dangerous" journey across the hall to my office. I do all my schoolwork from home, and attend classes through an online video-chatting platform. I still have homework, sadly. I also bring my Chihuahua, Peanut, to class every once in a while. He sits patiently on my lap as my teacher lectures.
I have a plethora of time with the reduced school hours, and I sometimes struggle to find things to do. I often walk Peanut with my mother and grandmother. Most of the time, I just tear up the tires on my bike while flying down hills as fast as possible. I'm lucky to be able to ride my bike where I live without having to worry too much about social distancing. I also read, play lots of video games, and text my friends when I'm not doing anything else.
Hopefully, life will return to normal soon. Until then, I'm ready to play my part in stopping the spread of the virus.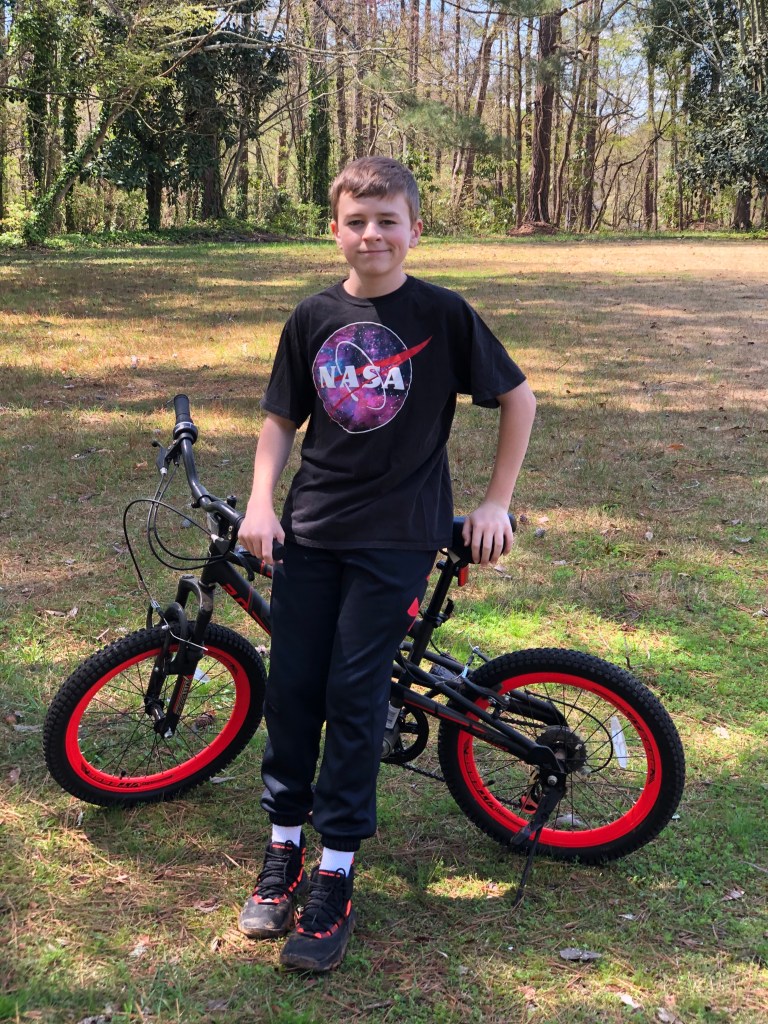 COURTESY JACK DOANE
Kids, ask a parent or guardian if you can tell us about your experience during this time. If so, have them email us at tfkeditors@time.com. Your response might be featured on our website or in an upcoming issue.