What Does Journalism Mean to You?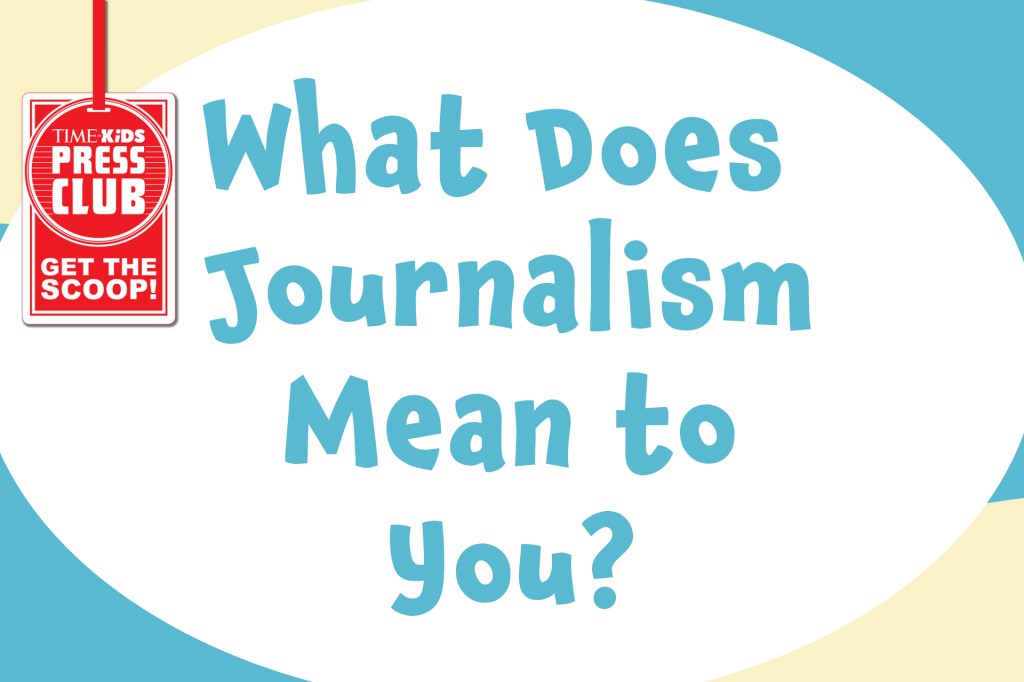 Break out your press badge and put on your Junior Journalist cap: TFK Press Club is back! (Don't have a press badge yet? Download one here.) We're giving you a chance to hone your reporting skills. In each issue, we'll publish a new mission. Write, draw, record, or otherwise create your response, and ask an adult to send it our way. Your work might appear online or in an issue of TFK.
Junior Journalists, we want to know: What does journalism mean to you? What do you know about journalism? How would you define it? Gather your thoughts, or interview an expert. Then ask a teacher, parent, or guardian to send us your submission here or to email it to tfkpressclub@time.com.
Click here to learn more about the TFK Press Club and to access past missions.