Protesters Call for Justice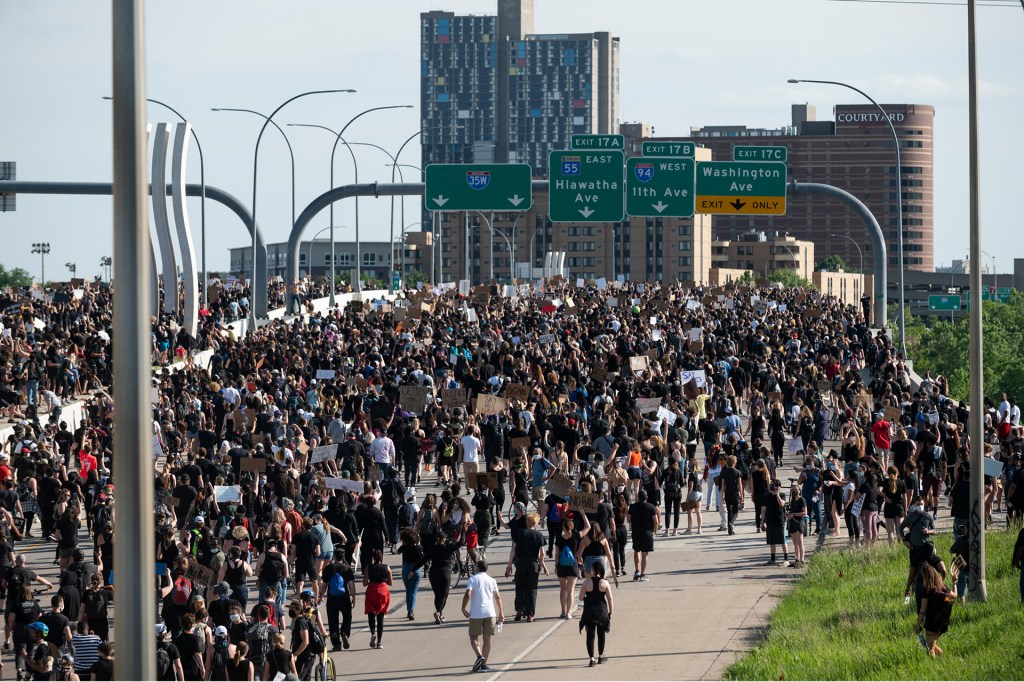 Protesters have taken to the streets across the country and around the world. They are expressing their anger about the treatment of black people by law enforcement. On May 25, in Minneapolis, Minnesota, a man named George Floyd was killed by a police officer during an arrest. A bystander recorded the event and shared the video on social media. People were outraged by what they saw.
Floyd's death is part of a history of black people being killed during encounters with police officers. "I'm so sick and tired of it," says Mahira Louis, 15. She was at a protest in Boston, Massachusetts, on Sunday.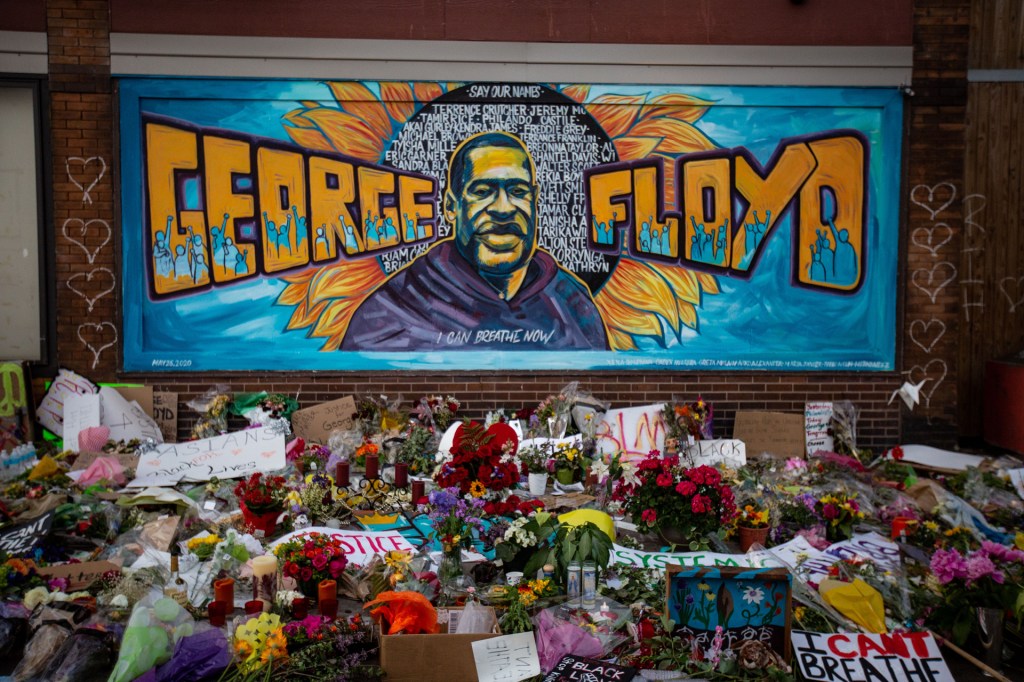 JASON ARMOND—LOS ANGELES TIMES/GETTY IMAGES
Demonstrations are taking place in dozens of cities. Many have been peaceful. People march, chant, carry signs, and call on leaders to make positive change. In some cities, however, demonstrations have seen violence. People have smashed store windows and stolen merchandise. Protesters have thrown rocks at police officers. Police have fired pepper spray and rubber bullets at protesters. Many people have been hurt. Governors in nearly half the states have requested soldiers from the National Guard to try to maintain order.
Melvin Carter is the mayor of St. Paul, Minnesota. He says the violence makes the protests less productive. "Those who are expressing that anger in a . . . destructive way are taking the focus away from what it should be," he said on the TV news show Face the Nation on Sunday. "It must stop."
James Talton, a protester in New York City, told TIME that some people become destructive because they feel it's the only way to get people to listen to their concerns. "It seems like nobody's paying attention," he said.
SETH HARRISON—THE JOURNAL NEWS/USA TODAY NETWORK/SIPA USA
A Growing Movement
The United States has a long history of protests against injustice. During the civil rights movement of the 1960s, protests were common as activists such as Martin Luther King Jr. led the fight against segregation. Protests also helped guarantee that black people could exercise their right to vote. But the civil rights movement did not make all things equal for black Americans. Racism is still a big problem in the U.S.
In 2012, a 17-year-old named Trayvon Martin was killed by a man in his neighborhood in Sanford, Florida. A year later, a jury found that man to be not guilty of a crime. After the trial, activists started using the hashtag #BlackLivesMatter on social media to express their outrage. It caught on, and what started as a hashtag grew into a movement.
Social media has helped bring widespread attention to instances of civilian and police violence against black people. Many people use the #BlackLivesMatter hashtag to call for justice and demand change. During the current protests, people have been carrying signs and wear shirts that say "Black Lives Matter."
What Happens Next?
Minneapolis police officer Derek Chauvin was arrested on May 29 and charged with Floyd's murder. If found guilty, Chauvin faces up to 35 years in prison. Three other police officers were there when Floyd was killed. They were fired from the police force and are being investigated by state and federal law enforcement agencies. As of June 1, they have not yet been charged with a crime.
Meanwhile, the protests continue. Officials are working to control any violence that may occur. Many cities have put curfews in place to limit the number of people who are out at night, which is when tensions seem to rise.
"I don't want the protests to be just for show," Floyd's cousin Tera Brown said. She spoke to CBS News. "We want to see [the officers] convicted for what they did. He did not deserve what happened to him."