One Giant Leap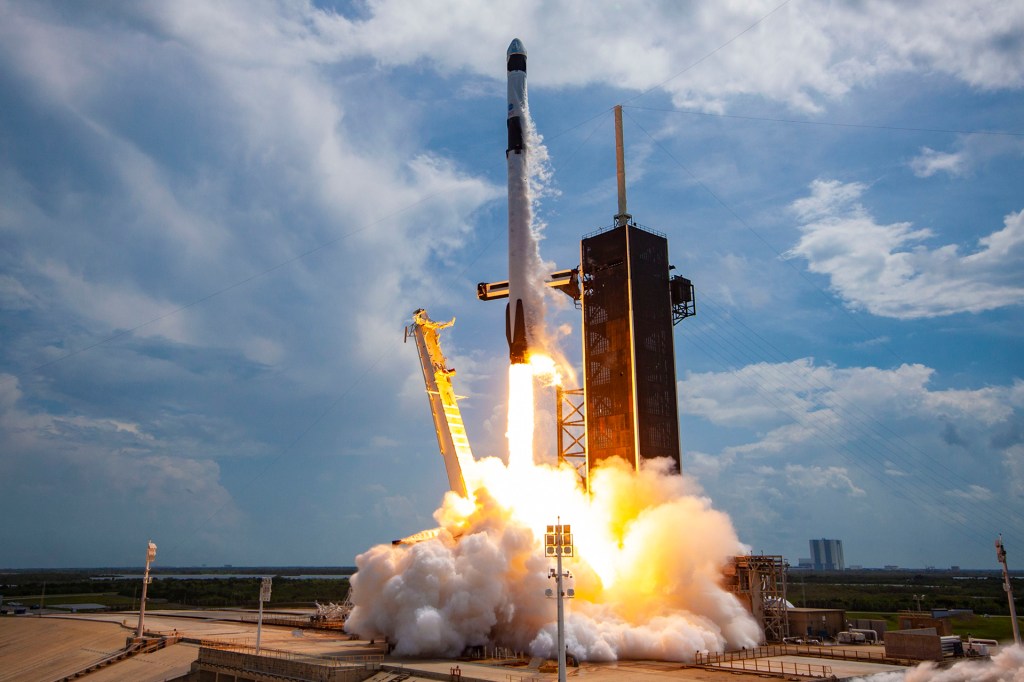 On May 31, astronauts Bob Behnken and Doug Hurley arrived at the International Space Station (ISS). Their trip there in Endeavour, the SpaceX Crew Dragon capsule, made history. American astronauts have not lifted off from the United States since 2011. Also, the capsule and rocket that took them into space was built and run by a private company: SpaceX. Never before has a private company taken American astronauts into space.
NASA administrator Jim Bridenstine congratulated Behnken and Hurley on their accomplishment. "The whole world saw this mission, and we are so, so proud of everything you have done for our country and, in fact, to inspire the world," he said on a call from Mission Control, in Houston, Texas. Hurley said it was a "real honor" to be part of it.
Taking Flight
The countdown to liftoff began on the afternoon of May 30. People around the world watched and waited in anticipation. The shuttle was originally scheduled for liftoff from Kennedy Space Center, in Florida, on May 27. But that launch was scrubbed, or called off, because of bad weather. By the weekend, conditions had improved. The launch was back on track.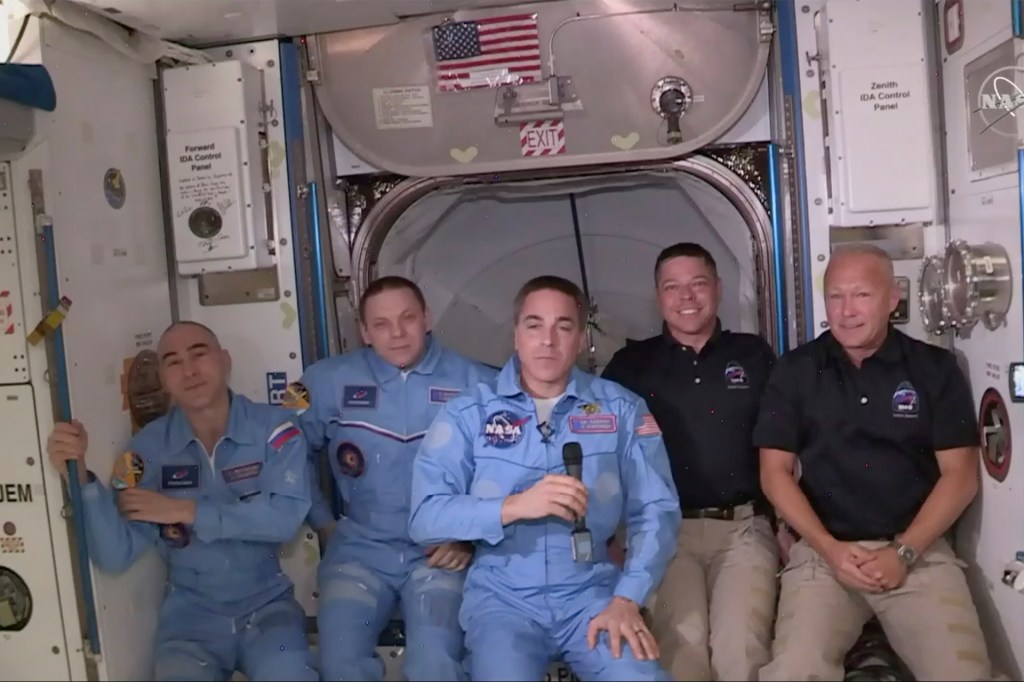 NASA/AP
The astronauts docked at the ISS about 19 hours after liftoff. When they arrived, they got a special message from Earth."Welcome to the International Space Station," the SpaceX control team said from its headquarters in Hawthorne, California. They were greeted by the three other astronauts already aboard the ISS.
Mission Achieved
Behnken and Hurley will spend one to four months in space. They'll conduct experiments. They may also perform a spacewalk. Then they'll return to Earth in the capsule that took them to the ISS. They'll splash down in the Pacific Ocean.
Billionaire Elon Musk is the founder of SpaceX. He sees the mission as a milestone for the company as well as for the country. It gives him hope for the future of space travel. "This is hopefully the first step on a journey toward a civilization on Mars," he says.