Can You Teach It?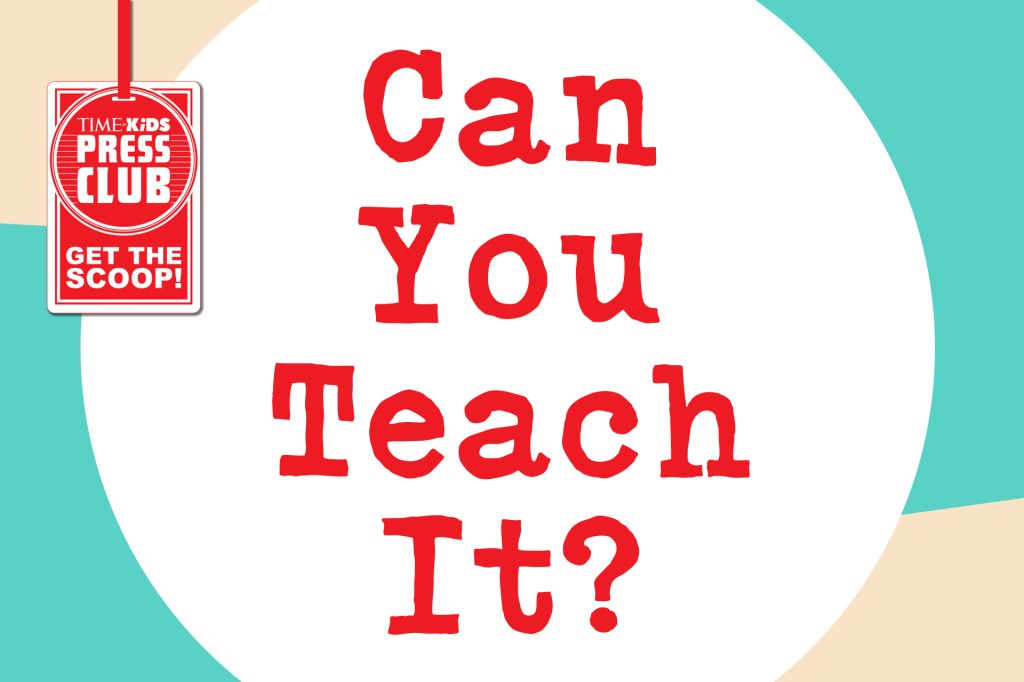 The ability to teach someone how to do something is a skill of its own. This week, Junior Journalists, you'll put your teaching skills to the test.
Mission 16: Can You Teach It?
Do you have a special skill? Maybe you make an amazing summer snack, or you draw excellent pictures of your friends or pets. How would you teach that skill to someone else? Break it down step by step, and don't leave anything out. A step that seems obvious to you might not be so obvious to a newbie. Add photographs or illustrations where they might help someone understand what you mean.
Junior Journalists, we want to know: Can you teach it? Once you've created your step-by-step instructions to mastering a skill, share them with us. Ask a teacher, parent, or guardian to send it to us here or at tfkpressclub@time.com.
Click here to learn more about the TFK Press Club and to access other missions.