The Vice-Presidential Debate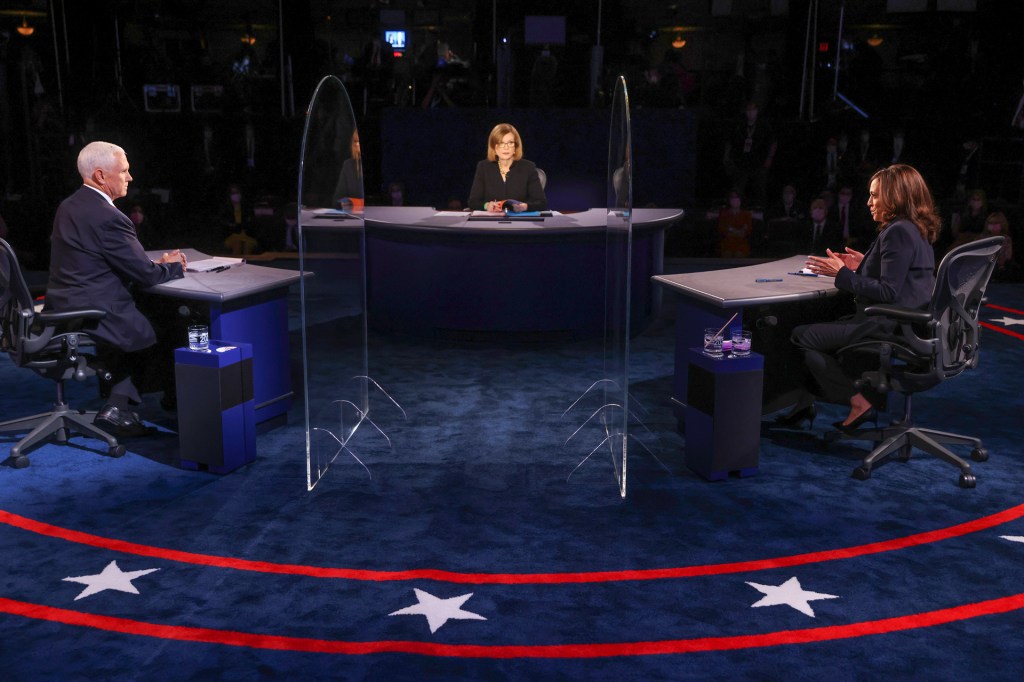 The first and only vice-presidential debate of the 2020 election took place on October 7. Vice President Mike Pence and Senator Kamala Harris squared off in Salt Lake City, Utah. Susan Page of USA Today was the moderator. For 90 minutes, Pence and Harris debated issues important to American voters.
Much of the debate focused on the issue that is first in the minds of many Americans: the coronavirus pandemic. The virus has killed more than 210,000 people in the United States. Last week, President Donald Trump announced that he'd tested positive for the virus. Pence has tested negative. As a safety measure, Pence and Harris were separated onstage by plexiglass barriers.
Other topics discussed were the economy, health care, climate change, and foreign policy.
The last question of the night was about leadership. It was from Brecklin Brown, an eighth grader from Springville Junior High School, in Springville, Utah. Page read the question. "If our leaders can't get along, how are the citizens supposed to get along?" Brecklin wrote. She added, "Your examples could make all the difference to bring us together."
Pence responded first. "In America, we believe in a free and open exchange of debate," he said. But even when they disagree, Americans come together, he said. "We always come together and are always there for one another in times of need."
Harris said Brecklin's question gave her hope. "When I hear your words, Brecklin, I know our future is bright, because it is that perspective on who we are and who we should be that is a sign of leadership, and is something we should all aspire to."
The next debate is scheduled to take place on October 15, between Trump and Joe Biden. Trump is the Republican nominee; Biden is the Democratic nominee. Today, the Commission on Presidential Debates announced that the event would take place virtually instead of in person. This is "in order to protect the health and safety of all involved." Hours later, the president said he would not participate in a remote debate. The Biden campaign responded by saying the debate should be moved to a later date.
Visit timeforkids.com for continuing coverage of the presidential debates. And check out our Election 2020 issue on October 16.