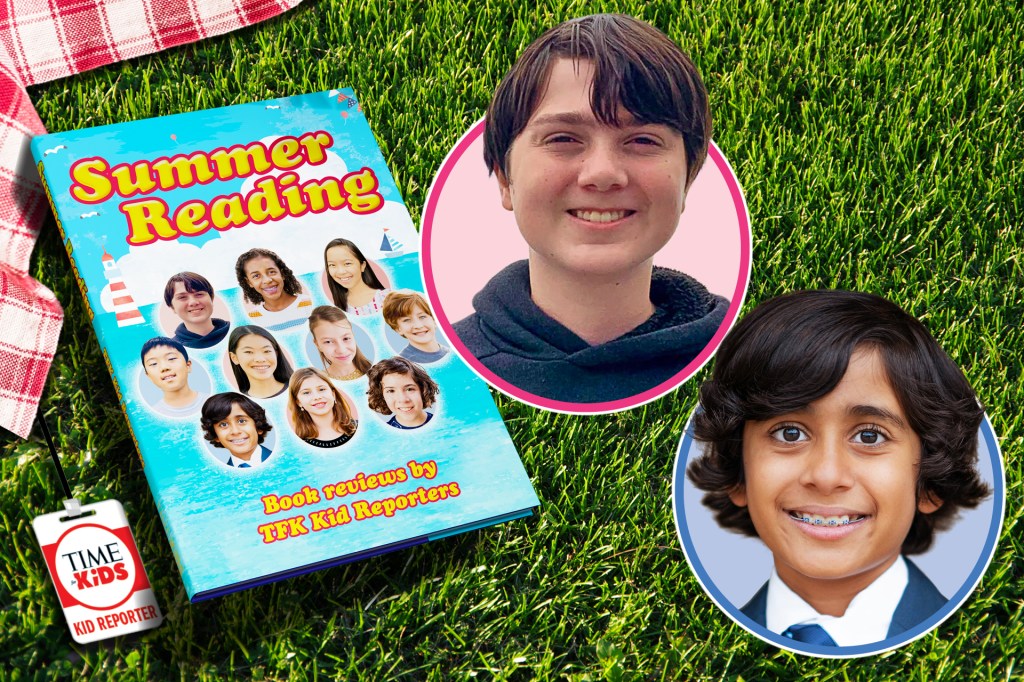 Do you love to read? TFK Kid Reporters do too! Credence Peterson and Ronak Bhatt shared their reviews of two of the summer's most interesting books. This is the third in a five-part series. Check back soon for more from TFK's Summer Book Review roundup.
STEPHEN BLUE FOR TIME FOR KIDS
Title: The Prince of Nowhere
Author: Rochelle Hassan
Reviewed by: TFK Kid Reporter Creedence Peterson
Genre: Fantasy
Number of pages: 336
What's the plot? Roda is a seemingly ordinary 12-year-old girl living with her aunt and mother in a magical world. She is surprised to receive letters from a mysterious figure named Anonymous who predicts the future with sometimes-frightening accuracy. When Roda finds her mother unconscious, she's forced to venture outside her comfort zone, both literally and figuratively. She sets out into the forbidden land beyond the enchanted mist that surrounds her town. Helping her on her quest is a shapeshifting boy named Ignis. He comes into Roda's life as a crow. Ignis possesses magical powers and harbors secrets. He continually leaves Roda wondering whether she can trust him. The two go on an incredible adventure, chasing comets, exploring enchanted crypts, and coming face-to-face with beasts and near-death experiences.
Are the characters relatable? Roda is a 12-year-old girl who loves her family. She sometimes gets mad when things don't go her way. She's the most relatable character in the book. I wish more of the characters were as relatable as Roda. I would have liked it even more if the reader got to know at least one more character that they could relate to. And sometimes, I wished I could spend more time reading about Roda's thoughts.
Who would like this book? People who love fantasy books will be drawn to The Prince of Nowhere. The book spends a lot of time talking about magic and magical lands, creatures, and powers. This is definitely a book for people who like adventures like The Chronicles of Narnia. The land of mist that Roda explores has a Narnia feel to it.
How would you rate this book? Why? I'd give it a 7½ on a scale of 1 to 10. I liked this book. But I thought it could have been more character-driven, which would have made me like it more. The adventure was interesting and the writing was clever, but I wanted to care a little bit more about the characters. I also thought it was too lengthy at times. The adventures were interesting but got a little long.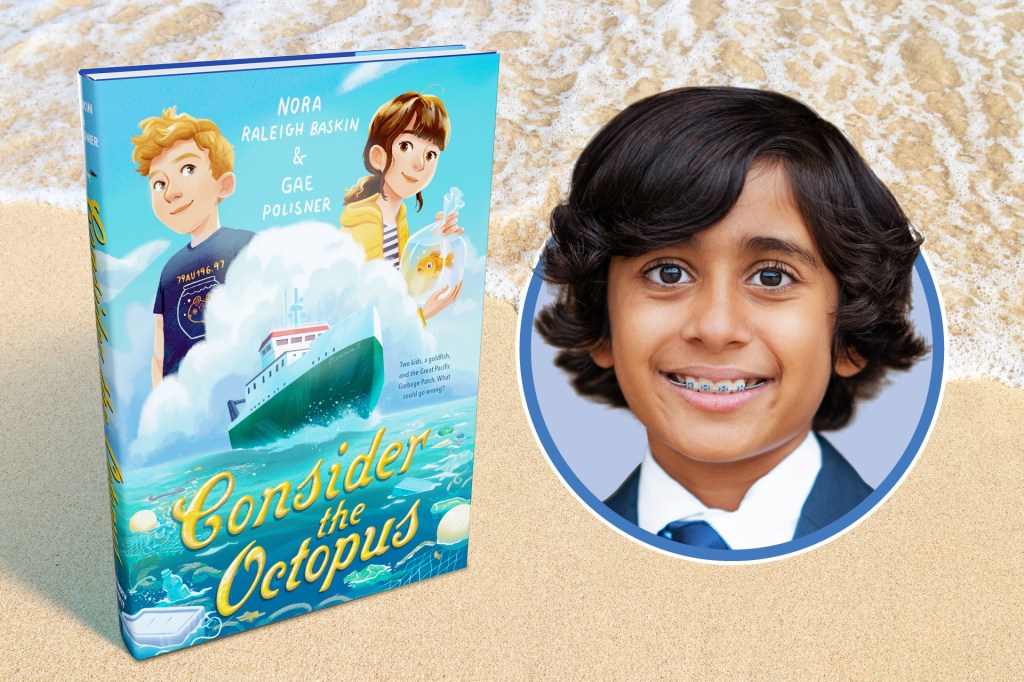 STEPHEN BLUE FOR TIME FOR KIDS
Title: Consider the Octopus
Author: Nora Raleigh Baskin and Gae Polisner
Reviewed by: TFK Kid Reporter Ronak Bhatt
Genre: Realistic fiction
Number of pages: 272
What's the plot? Jeremy "JB" Barnes is a 12-year-old whose mom drags him on a research expedition to the middle of the Pacific Ocean. But this is no vacation. JB has to help his mom by doing different tasks around the ship. One of those tasks is to send an email inviting scientists all over the world to a last-minute emergency summit. The goal of the meeting is to find a solution to the problem of the Great Pacific Garbage Patch. That's a huge collection of trash in the sea. Meanwhile, Sidney Miller, another 12-year-old, is trying to get out of summer camp. One day, she receives an email inviting her onto a research ship. (JB sent it, but it was meant for a different person with the same name.) Sidney knows anything is better than camp, so she jumps at the chance. What happens when you mix a case of mistaken identity with a desire to skip camp? Well, a hilarious chain of events occurs, a new friendship starts, and the characters develop a deeper understanding of why the environment matters.
Are the characters relatable? Jeremy and Sidney are relatable. Like any kid, Jeremy wants to spend his summer vacation doing what he wants to do, which is goofing around and having fun. Instead, he gets dragged to work with his mom and has to modify his expectations of summer. Sidney is bored and wants to do something different and exciting, but her parents are overprotective. Both kids adjust to their situation and end up enjoying themselves and learning a lot in the process.
Who would like this book? I think all kids would like this book because it has something for everyone. It's a story about the importance of preserving the environment, making friendships, and doing something outside of your comfort zone.
How would you rate this book? Why? On a scale of 1 to 10, I would give this book a 9. It's a fun read, and it made me laugh. I liked all the action that happened as a result of Sidney trying to hide from the adults on the ship. Also, it has a really powerful message about how we need to save the environment.