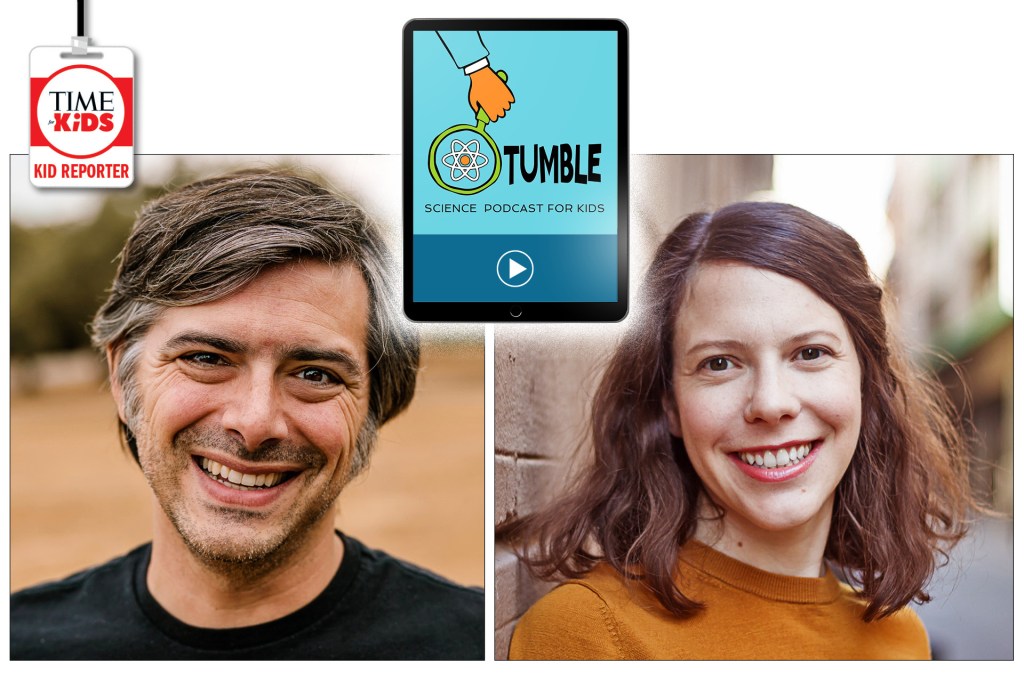 When you have a science question not covered in school, where can you turn? Check out Tumble, a podcast for kids about scientific exploration and discovery.
Hosted by Marshall Escamilla and Lindsay Patterson, Tumble takes questions directly from kids, then finds scientists to help answer them. For example, if you're wondering if aliens exist, you can listen to Tumble and hear what an astrobiologist and a zoologist have to say about this otherworldly matter.
"Growing up, I wasn't interested in science at all, because I thought that everything there was to be known by science was already known," Patterson told TIME for Kids. "It was only after I talked to a scientist that I learned I was totally wrong." She wants to share this sense of curiosity and wonder with kids. Speak Spanish? Learning the language? You're in luck! The podcast team also makes Tumble en Español.