The Kids are Back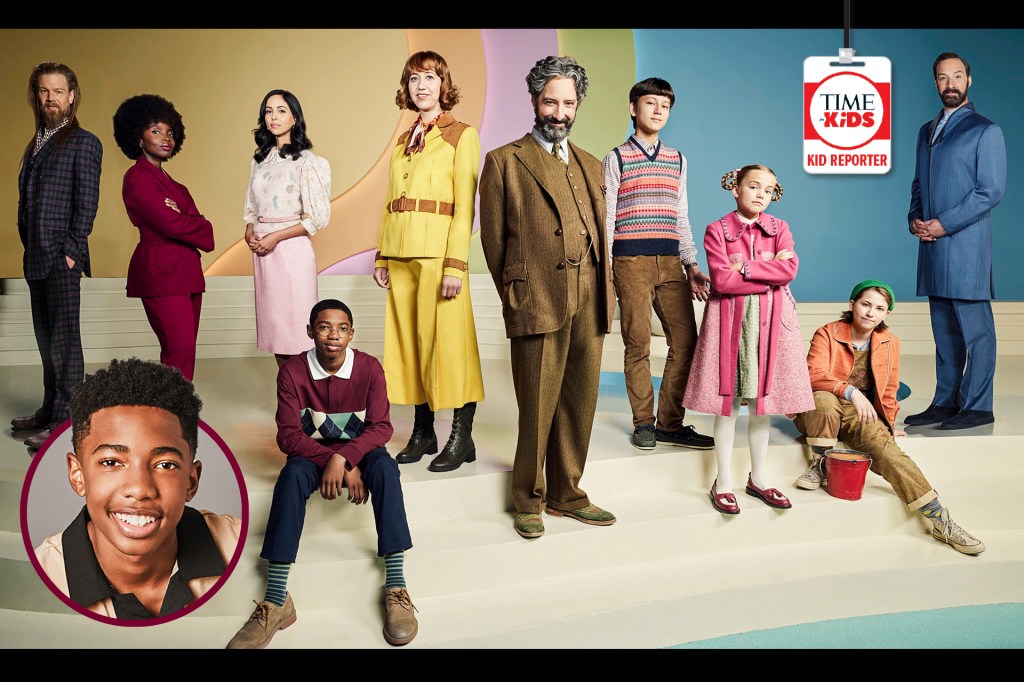 Fans of The Mysterious Benedict Society will be happy to know that Season 2 is coming to Disney+ on October 26. The series is based on the books by Trenton Lee Stewart.
The society is composed of four exceptionally gifted children. Reynie is compassionate and intuitive. Kate is resourceful and athletic. Constance can discern patterns in her surroundings, and Sticky is fidgety and timid, with a deep well of knowledge.
Seth Carr, 15, plays Sticky. The new season is full of "twists and turns," he told TIME for Kids. "Everything you see or . . . hear may not always be the truth. So definitely pay close attention."
In Season 1, the society stopped the evil Dr. Curtain from brainwashing the world. In Season 2, Dr. Curtain returns. This time, he kidnaps Mr. Benedict and his quirky assistant, No. 2. The kids must combine their talents to solve clues and find the captives. But Dr. Curtain does his best to stop the foursome from foiling his plan.
Did Seth find something challenging about his role? "Just being antisocial," he says. "Because I'm a very sociable person. I like talking to people. With Sticky, I really had to take a step back." Still, "Sticky and I have a lot in common," he adds. "Sticky is a loyal friend. I'm loyal too."
Seth is excited about the new season. "The show is so beautiful to me," he says. He appreciates every detail: the camera shots, the scenery, and the action.
As we wrapped up our chat, I asked Seth if he had anything he'd like to tell TFK readers. "Anything is possible," he says. "And when you put your mind to it, you can do it. Don't let anybody hold you back. You can do so much if you believe in yourself."