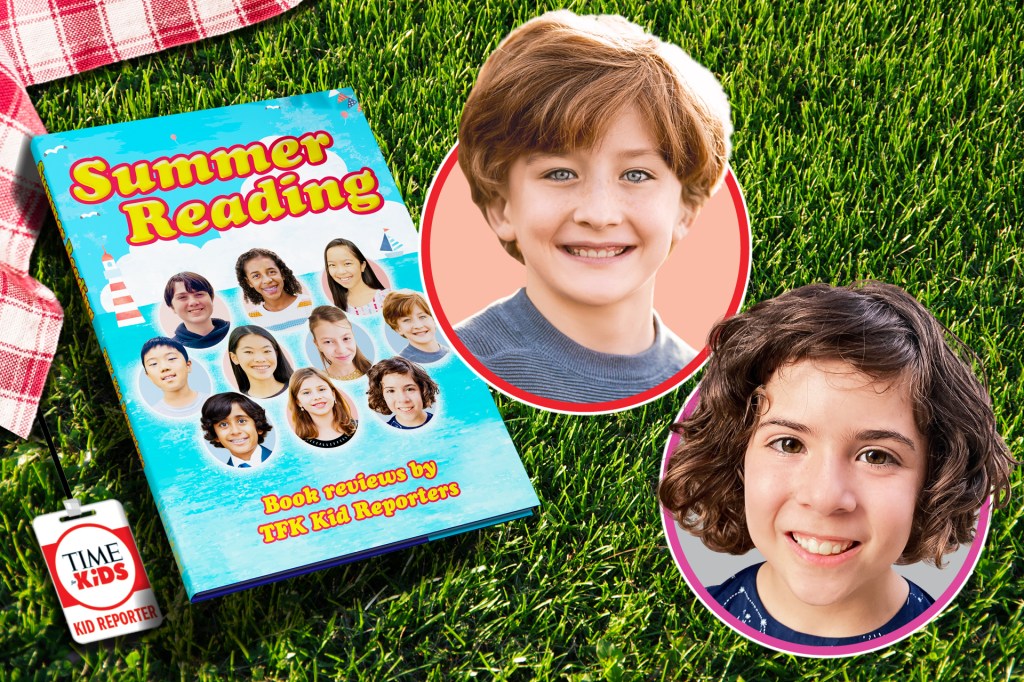 Do you love to read? TFK Kid Reporters do too! David Murtagh and Via Ryerson shared their reviews of two of the summer's most interesting books. This is the fourth in a five-part series. Check back soon for more from TFK's Summer Book Review roundup.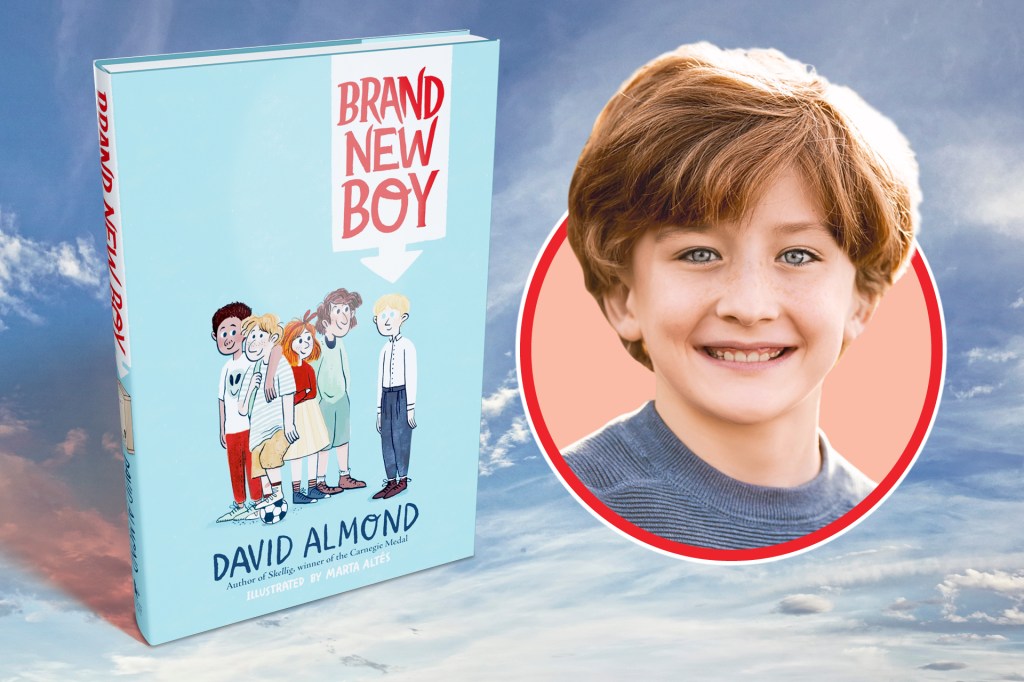 STEPHEN BLUE FOR TIME FOR KIDS
Title: Brand New Boy
Author: David Almond
Reviewed by: TFK Kid Reporter David Murtagh
Genre: Science fiction
Number of pages: 320
What's the plot? Daniel and his friends come across a strange boy at their average school in their average town. The new boy, George, is incredibly smart, but in a weird, almost robotic way. Even more strange is that George is being followed by even-stranger people who are very secretive about why they're watching him, what they're doing, and who they are. Soon though, the kids discover that their feelings about George being robotic aren't that far off. And they begin to piece together who, or rather, what George is. More important, they figure out who is behind him so they can finally discover the truth.
Are the characters relatable? Apart from George, the book's main character, Daniel, and his friends seem relatable. They have common interests and are good friends. They're also relatable because the book takes place in the 21st century and the kids use iPhones and other modern technology. And while this book is science fiction, it's set in a real-life place —somewhere in the north of the United Kingdom—and not some faraway galaxy.
Who would like this book? Personally, I loved this book because of the characters. Kids who like mystery tales should definitely try Brand New Boy. They'll be hooked as soon as they pick it up. And for any reader who enjoys books with vast amounts of emotions and hardships that must be overcome, this would be an exciting choice.
How would you rate this book? Why? I would give the book an 11. But since I can't, a 10 will work. Not only is the book realistic, but it compels the reader to keep on reading. Although there aren't any huge plot twists, the author wrote the book in such a way that it keeps you glued to your seat.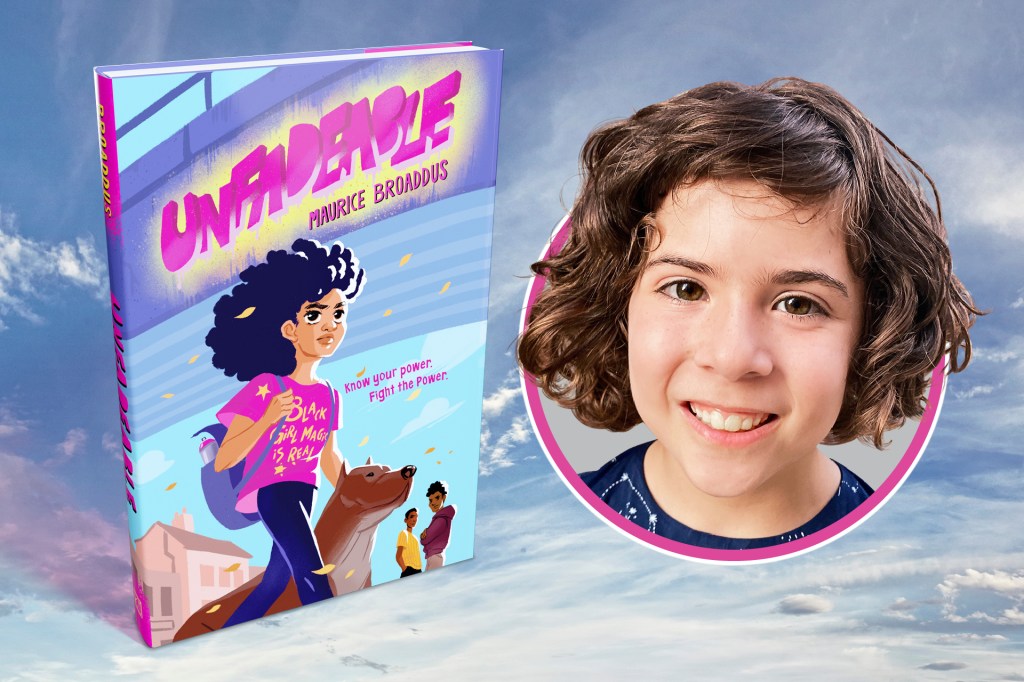 STEPHEN BLUE FOR TIME FOR KIDS
Title: Unfadeable
Author: Maurice Broaddus
Reviewed by: TFK Kid Reporter Via Ryerson
Genre: Realistic fiction
Number of pages: 288
What's the plot? Bella is a 12-year-old orphaned girl who loves to do graffiti art in her Indianapolis neighborhood, the Land. She is living on her own, so she tries to keep a low profile. That is, until she finds out that the leader of the Land Neighborhood Association, Mattea, is trying to defund the Land. Mattea plans to use all the money the Land has to build new things, rather than helping the community and funding parks that are run-down. She even wants to cover up the murals and public art that make the Land special. Bella puts her trust in her neighbors. She teams up with one of them to stop Mattea. Bella makes videos of the parts of her community that need the most help, and she speaks powerfully about what her neighborhood needs. In the end, Bella learns how to live up to her nickname, Unfadeable, and stand up for what she believes in.
Are the characters relatable? Bella is very relatable as a bold and creative girl who loves art. She has lots of ideas that help her community. The neighbor that Bella teams up with is older. He's wise and interesting, like a grandfather. Even Mattea is relatable because she's a community leader who wants to make new things for her neighbors.
Who would like this book? All kids ages 8–13 will like this book. It's about kids supporting their communities, saving art and parks, and having new ideas about how to improve neighborhoods. Kids will be inspired by how Bella speaks up to powerful people and defends her opinion.
How would you rate this book? Why? I would rate this book a 9 out of 10. The main character, Bella, is unique and powerful. The book teaches kids about urban planning and how they can speak up for their neighborhood. It goes a little too fast at some points, and some events require more explanation. But overall, it's a great read.