Trump COVID Update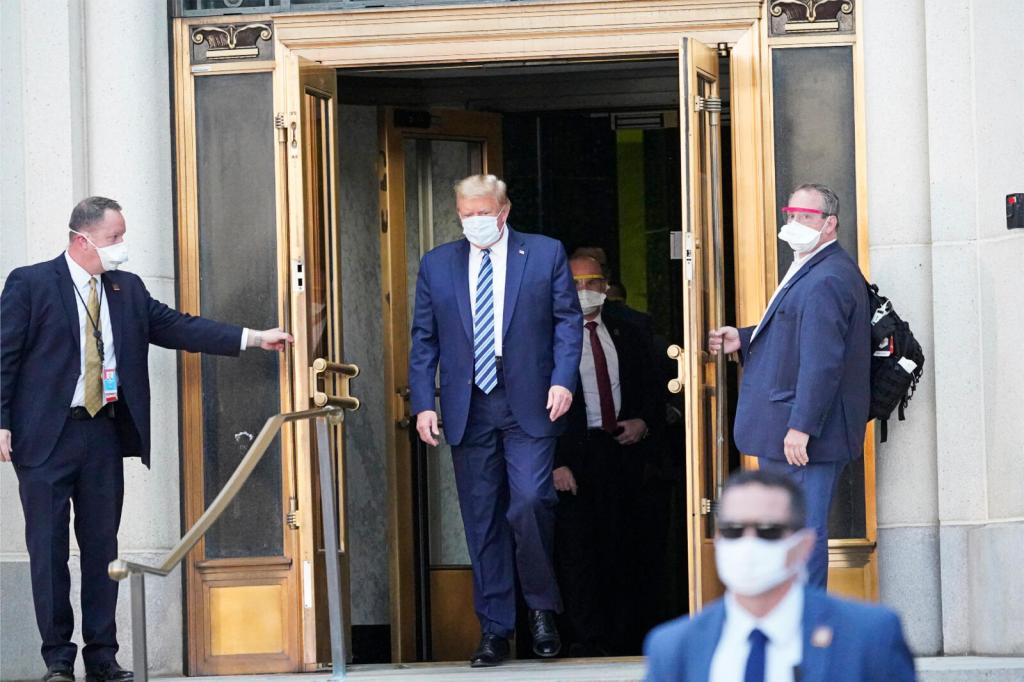 President Donald Trump was released from the hospital on October 5. He'd been admitted to Walter Reed National Military Medical Center, in Bethesda, Maryland, on October 2. Earlier that day, Trump announced that he'd tested positive for COVID-19. At press time, at least 14 people close to the president had also tested positive. They include First Lady Melania Trump.
Sean Conley is the president's doctor. He said Trump would continue receiving treatment at the White House. He added that the president "may not entirely be out of the woods yet." He said it would take about a week until Trump's medical team felt certain he was out of danger. Experts say COVID-19 is unpredictable. But Trump has said he's eager to get back to campaigning.
Recently, Trump has held events without enforcing requirements for masks or social distancing. Medical experts say these steps prevent the virus's spread. At press time, some 43,000 new COVID-19 cases were being reported every day in the United States. Since the pandemic began, about 7.5 million Americans have been infected.
Stop & Think! Why does the article include the views of medical experts? How does this information help you understand the article? What other information might the author have included?