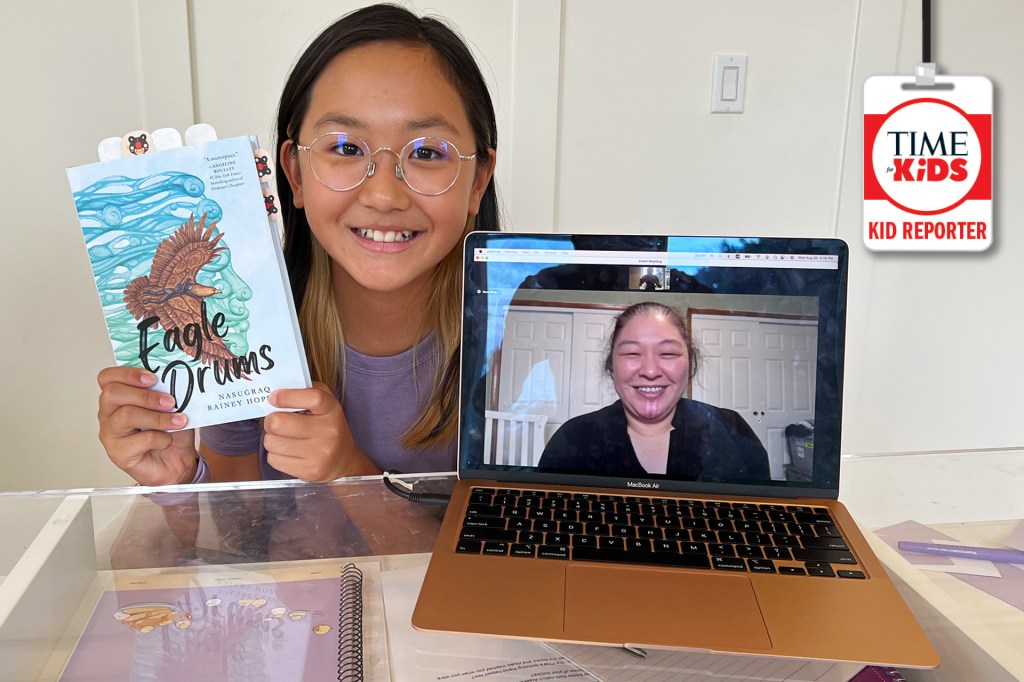 Nasuġraq Rainey Hopson is an author and illustrator. She has been inspired by her Iñupiaq culture. The Iñupiaq people are native to Alaska. Hopson's debut novel, Eagle Drums, is based on Iñupiaq folklore about a great feast. The great feast is still celebrated today.
In the book, Piŋa struggles with the grief of losing his brothers. They've traveled to a nearby mountain and never returned. Piŋa goes to the mountain. He's confronted by the eagle god, Savik. Savik gives Pi a a choice. He can follow Savik, or meet the same fate as his brothers. Piŋa's decision takes him on a journey. It exposes him to Iñupiaq dances and songs.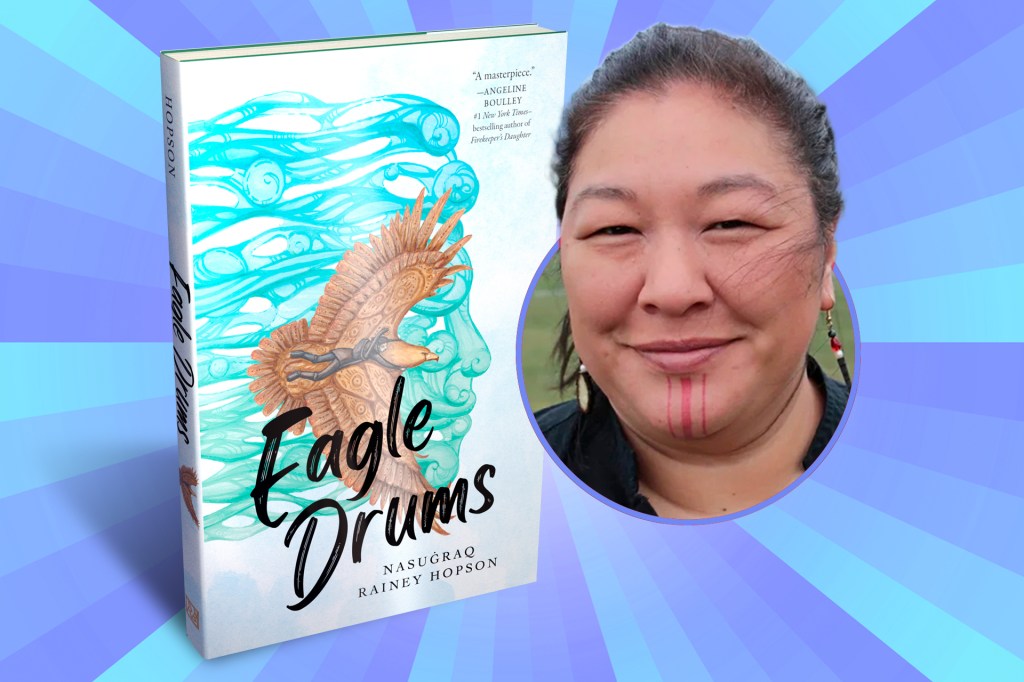 STEPHEN BLUE FOR TIME FOR KIDS; COURTESY NASUĠRAQ RAINEY HOPSON
Eagle Drums describes aspects of Iñupiaq life like hunting caribou and eating its whipped fat. This is Piŋa's favorite food. "It's often called ice cream, like Eskimo ice cream," Hopson says. "It was definitely my favorite, growing up."
Hopson wants to write more Iñupiaq stories. "We have a lot of oral history and oral stories in our culture," she says. Iñupiaq people use their voices, facial expressions, and movements to convey emotions as they tell a story. "You can't do that when you're writing," she says. But she's up for the challenge.
Eagle Drums is for anyone who's looking for a vivid adventure narrative. Hopson says Iñupiaq kids get "excited about seeing something from their own area and their own culture." Other kids tell Hopson they're "excited about experiencing a story they've never experienced before."