One of the Family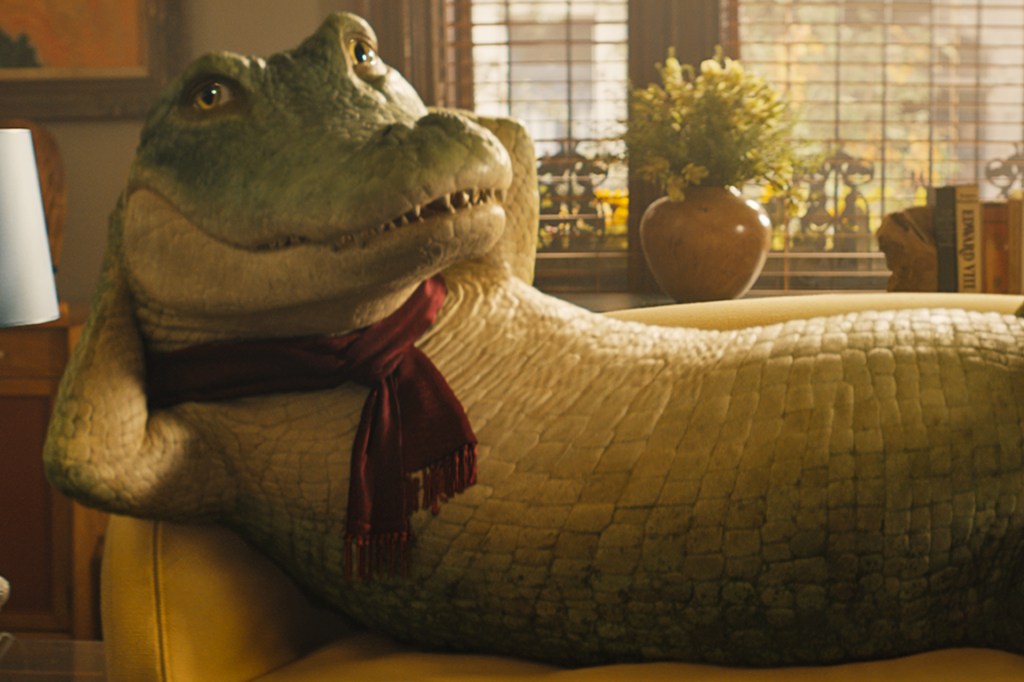 Josh Primm has moved to New York City with his parents. He's shy, and slow to adjust to his new school. Then he makes a friend. A crocodile. Lyle is no ordinary crocodile. For one thing, he sings. Josh's parents are terrified of him at first. But Lyle becomes part of the family. Then their neighbor Mr. Grumps threatens to have Lyle taken away.
Lyle, Lyle, Crocodile is a musical comedy. It's based on books by Bernard Waber. Josh is played by Winslow Fegley, 13. He says he came to empathize with the shy boy he portrays.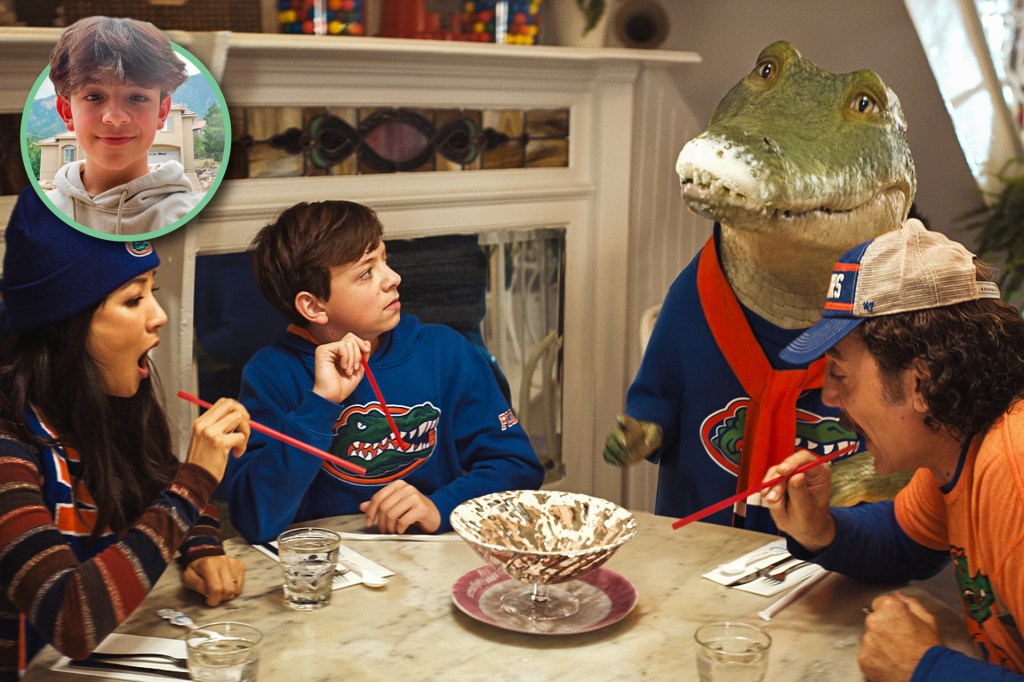 COURTESY WINSLOW FEGLEY (INSET); COURTESY SONY PICTURES
"Josh has to go through this journey, to break out of his shell," Winslow told TIME for Kids. And it's Lyle who helps him do this. "By the end of the movie, Josh is very open to trying new things," Winslow says. "I can relate to that."
In the movie, Lyle is computer-animated. He's voiced by singer Shawn Mendes. But Winslow says it was actor Ben Palacios who played Lyle on the set. That made it easier for Winslow to get into character. "I could work with a real person," Winslow says. "I was able to react to his emotions."
Winslow admires everyone who helped make the movie. "The people who worked on the special effects have done an amazing job," he says. "It's not just making Lyle look realistic, but making him a lovable character."
The film also stars Constance Wu as Josh's mom. Javier Bardem plays Hector P. Valenti, Lyle's owner. "With all these very talented people," Winslow says, "we made an amazing film that's great, hopefully, for all ages."
Lyle, Lyle, Crocodile opens in theaters on October 7.